There's a term in the vanlife community, solo female vanlife, that describes the lifestyle of adventurous women like Merrisa Petersen. On Instagram alone, the hashtag #solofemalevanlife has been used in over 25,000 posts. This term exists to celebrate the growing number of ladies road tripping alone (not counting canine companions) and to highlight some of their unique experiences. A quick browse through posts using the hashtag reveals countless women talking openly about the challenges and triumphs of their solo travels. 
We got the chance to interview Merrisa Petersen (@_girlgonenomad), who is not only an inspiration for aspiring female vanlifers but an explorer with more intimate knowledge of different van models than most. Working for Winnebago, Merrisa has spent two years testing out the company's innovative offerings. Curious which van Merrisa is choosing for her first purchase? Read on. Merrisa also shares favorite travel memories, her "yes person" philosophy, and a hidden gem for pastry lovers. 
All photography by Merrisa Petersen
Rec Van: Can you tell us a little bit about yourself?
Merrisa Petersen: I am a full-time van dweller and dog mom of a 10-year-old springer spaniel named Jessa. My favorite activities are anything that I'm able to do with her. I'm almost 27 and a little late to the game but I'm still trying to find my "space."  I'm constantly trying new activities to find my niche and have to keep reminding myself that it's never too late to start something new. 
RV:  How did you get into vanlife?
MP: I have dreamed of living in a Westfalia since I was little, but it wasn't until I started working at Winnebago that my dream actually became more realistic. I monitor Winnebago class B honors groups for a good portion of my workday and constantly see all of these people enjoying incredible places in their vans. I thought to myself, "why can't that be me?" My dog just turned 10 years old and I want her to live the best life possible. Spending time with her and experiencing everything we can together is the biggest reason I jumped into vanlife.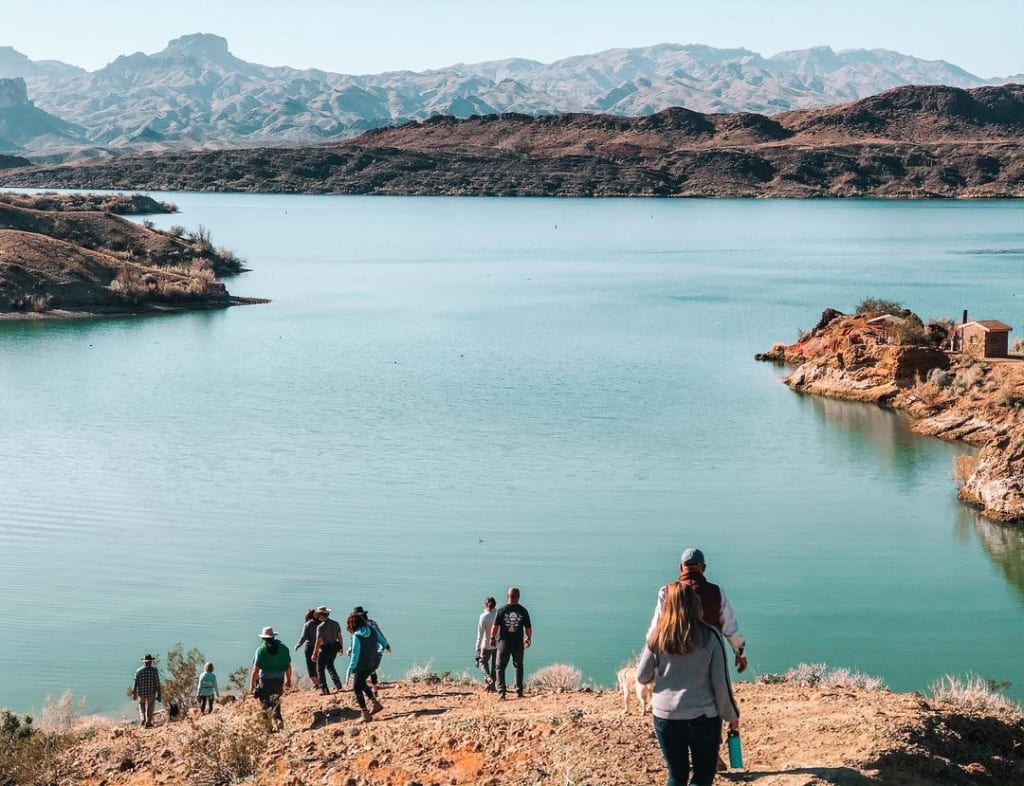 RV: What kind of van did you choose, and why?
MP: I work in marketing at Winnebago, so with the shortages caused by the pandemic I don't really get to choose what vans I use and am just grateful to be able to take what's available. It's been great to test different chassis and figure out what my needs are. Honestly, a van is a van and each one of them has something great to offer so I'm always happy to take what I can get. So far I've been able to test the Sprinter, Promaster, and the Ford Transit chassis. It's like being able to rent before you buy! What I thought I needed before I started vanlife was definitely not what I ended up needing after being full-time for two years. 
RV: What is your favorite part of vanlife?
MP: My absolute favorite part of vanlife has been the people that I've met on the road. I've met some of my closest friends by putting myself out there and trying new activities. It's amazing because almost everyone you meet while traveling has the same love for spending time in the outdoors and pretty similar interests all around. I love taking the opportunity to learn something new from each person! Obviously, the places that we are able to visit because of the van are my favorite as well.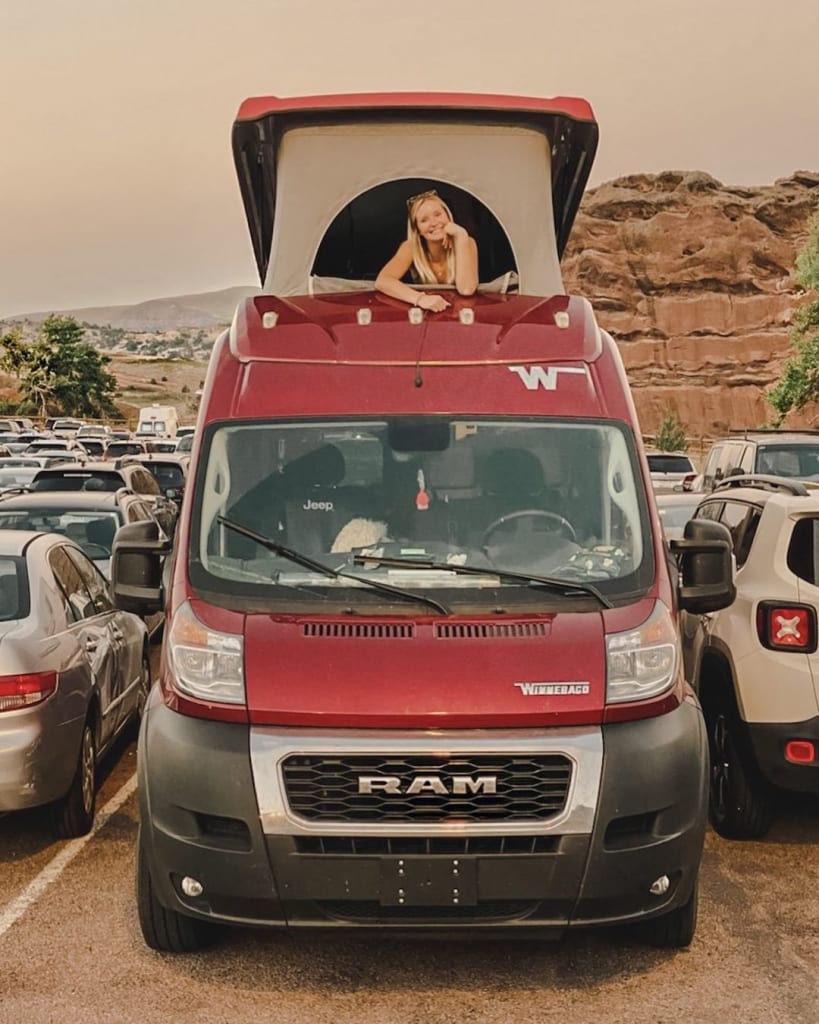 RV: What is the most challenging part of living in a van?
MP: I would say never quite feeling like you have a home and constantly being afraid you're going to get kicked out of a place. Also, finding a new spot to stay basically every night can get old. When you're staying in the desert and are able to enjoy the same spot for 14 days, you basically create a home in that spot. But living on the street in a city can make you feel a little in the way.  
Some of the things that make vanlife so challenging are also what make it so incredible. Like having to move basically every night. It's not ideal and can be pretty stressful finding a new spot but, by the same token, you get to wake up to a new view every time you move. It can also get pretty lonely if you let it.
RV: Can you tell us about your experience as a solo female vanlifer?
MP: My experience as a solo female vanlifer, and I hope this is similar to the majority of other solo females, has been life-changing. I've found that people have been incredibly willing to help if I'm in a sticky situation and never hesitate to offer a hand when I'm in need.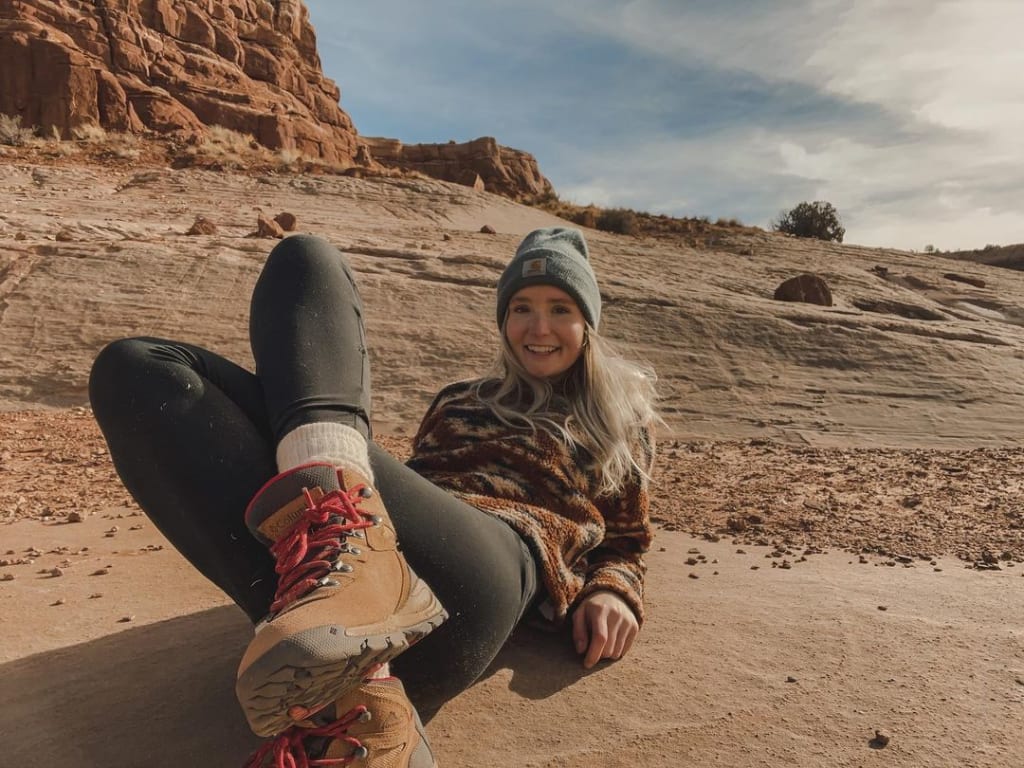 RV: What tips do you have for other women who are interested in van travel?
MP: My recommendation would be to put yourself out there and not be afraid to take chances. I have been trying to be more of a "yes person" this year and it has absolutely paid off. Life is too short to lose out on experiences because you're too afraid of what may happen. By saying yes to activities that would have normally given me anxiety, I've learned that humans are innately good. I haven't experienced a bad person yet (knock on wood) and have made so many incredible, lifelong friendships that I may not have made had I not taken the opportunity to get to know them. 
Of course, please use common sense before putting yourself into any situation and be aware of your surroundings at all times. This is one of the reasons traveling with a dog makes me feel more comfortable–she's always aware of what is going on around her and will bark at anything that seems suspicious. Always remember, your house is on wheels. You can move whenever you don't feel comfortable. Trust your gut and most importantly, trust yourself. 
RV: Tell us about one of your favorite travel memories.
MP: One of my favorite travel memories was when I was in Kanab, Utah trying to win the lottery to hike The Wave. I had been trying to win for almost 3 weeks without any luck. I ended up meeting two friends at the lottery and another friend at the Kanab Creek Bakery (pro tip: best almond croissants ever). We tried to win the lottery together for a few days and on the last day before we all departed, we won! We wanted to make the most out of the lottery win by hiking in at 12:01 when our pass officially started. We had the entire area to ourselves and it was pure bliss. Being able to experience such an incredible landscape with new and amazing friends was an experience I will never forget.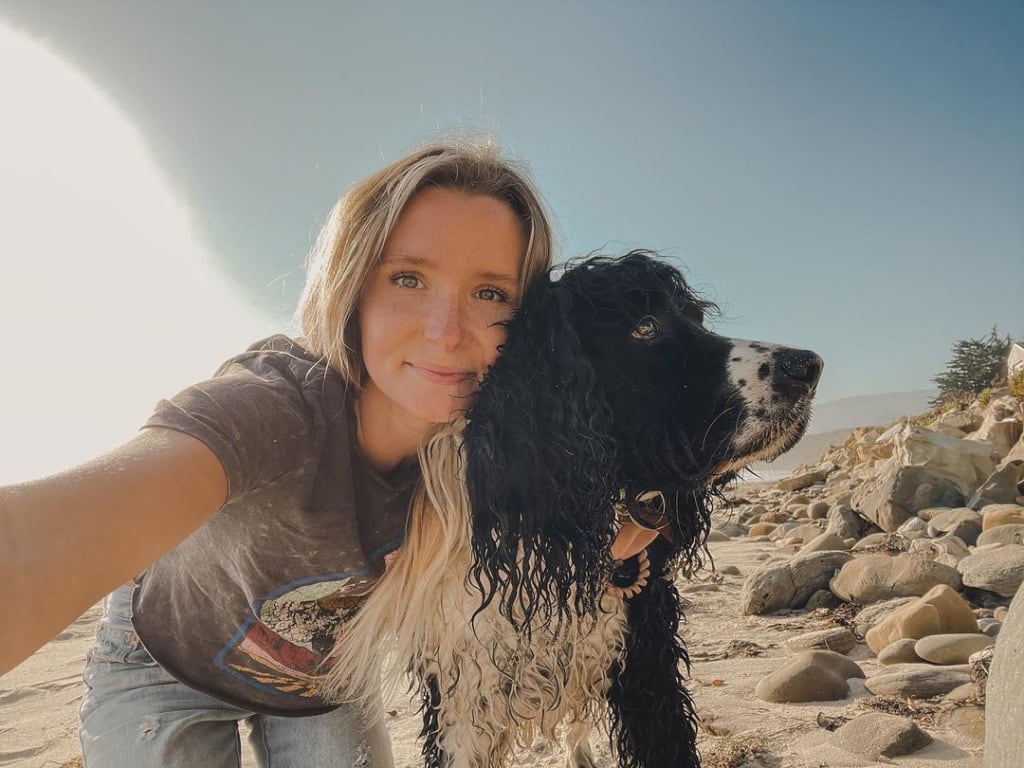 RV: What are three of your favorite destinations in the U.S., and why?
MP: Oh this is a tough one. Every single place I've been has been one of my favorites. There's something infatuating about each community you visit. The only places I don't really like going to are the ones that aren't dog-friendly because it makes it really hard to enjoy activities with Jessa. California, Idaho, and the Florida Keys have been three of my top favorite places because of the never-ending beauty and dog-friendly activities. 
RV: What's next for you?
MP: Haha I'm a terrible planner so this is a hard one. Um, I'm not sure about the immediate future. I decided at the last minute to hop in a caravan with 300 other vans going to Baja, Mexico and have a few van expos to attend once I get back to the states. 
I'm also actually planning to purchase and take delivery of my own Solis Pocket in May! I decided on the Pocket for the small size, the workspace that converts to a bed for friends, and the open layout. I'm super stoked to finally own something that is my very own that I'm able to modify to fit my specific needs. It has been clutch to be able to test different models to figure out exactly what works for Jessa and I.
RV: Is there anything else you'd like to share with us?
MP: Just do it! You will absolutely not regret the life-changing experiences that come with vanlife.
Follow Merrisa's epic adventures on Instagram at @_girlgonenomad. Want to learn more about her van of choice? Visit our post detailing what makes the Winnebago Solis Pocket so special.