With winter solidly locked in, it's time to chase the pow out west, finding the best places for winter van living. This is especially true given the high cost of living and traveling in ski towns, so we've found a number of outstanding places to park your van this winter while enjoying some exceptional skiing and snowboarding over the cold months. Here's our list of top van living locations for chasing the pow this winter.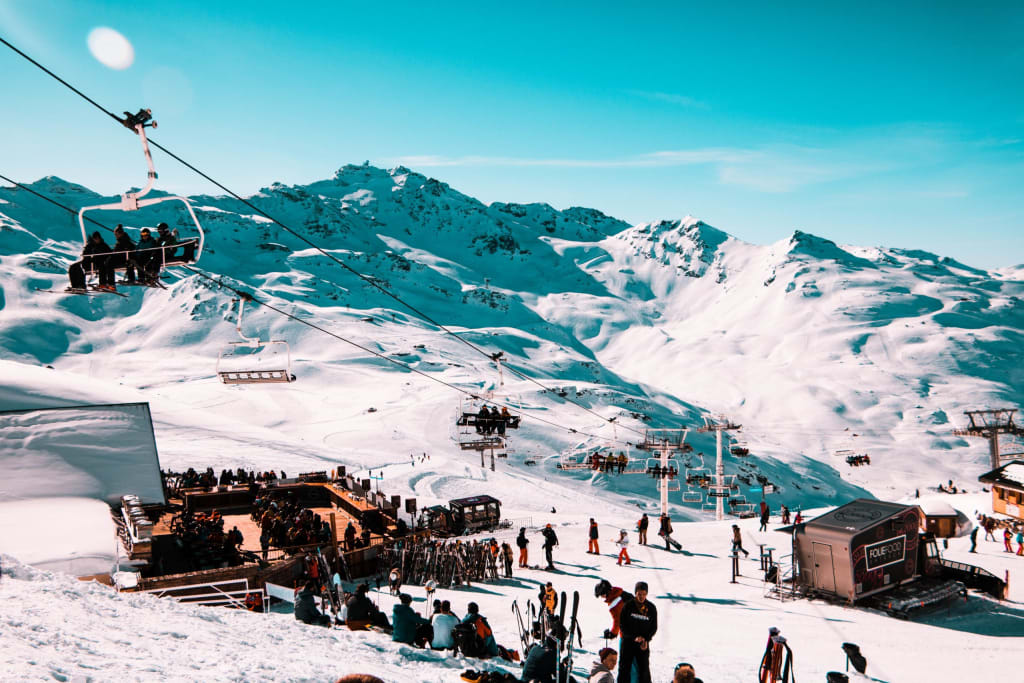 Cover Image: @winnebagorvs
Crystal Mountain Resort, Washington
Just two short hours southeast of the Seattle Metro Area, this outstanding resort is well known to van lifers. The resort's Lot B is specifically focused on van lifers and RV folks with full hookups for $40 and up a night, much cheaper than most ski town hotels. There are also many dispersed camping sites around the area that you can find on iOverlander or FreeCampsites.net, including beautiful creekside locations in the National Forest nearby. Even better, you'll be surrounded by people who understand and support your lifestyle.
Mount Baker Ski Area, Washington
Located 30 miles from Bellingham, Mount Baker Ski Area gives you amazing views of 9,131-foot Mount Shuksan, with the resort spreading out over 1,000 acres of the Cascades and receiving an amazing 660-plus inches of snow every winter. The area has two overnight parking lots for occupied vehicles, the White Salmon and Heather Meadows lots. You do need to make reservations, but the spaces start out at $27 per night. Though there are restroom facilities in these lots, it is primitive camping, with limitations of up to seven nights of camping.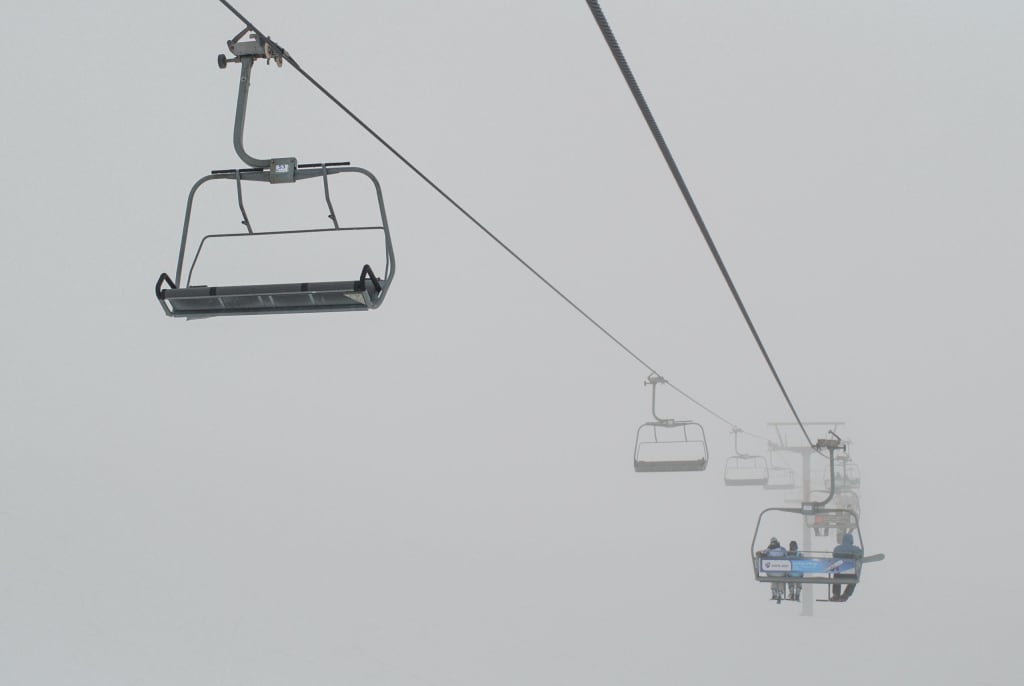 Mount Bachelor, Oregon
Just a little over 20 miles west of Bend, Mount Bachelor's gives you advanced terrain as Oregon's top expert terrain location. It has over 4,300 acres of trails with over 460 inches of snow every season. The area's overnight parking starts at $40 per night, providing not only a season that stretches from Thanksgiving to Memorial Day, but 24-hour facilities that include showers. Electrical hookups are available at $50-60 per night, and reservations can be made online. Don't miss the family-friendly spring campout RendezVan, including live music, food and local beer.
Silver Mountain Resort, Idaho
To get off the beaten path, northern Idaho's Silver Mountain Resort delivers amazing views, over 1,600 acres of terrain for outstanding skiing and plenty of options for making fresh tracks. Though it's a small resort, they're still a strong contender, finishing as the second most family-friendly Idaho resort and one of the top five small resorts located in North America. But don't let those awards make you think it's all fancy, they offer overnight parking for van lifers and other self-contained vehicles starting at just $20 per night, making it easier to stay and play in this beautiful wilderness.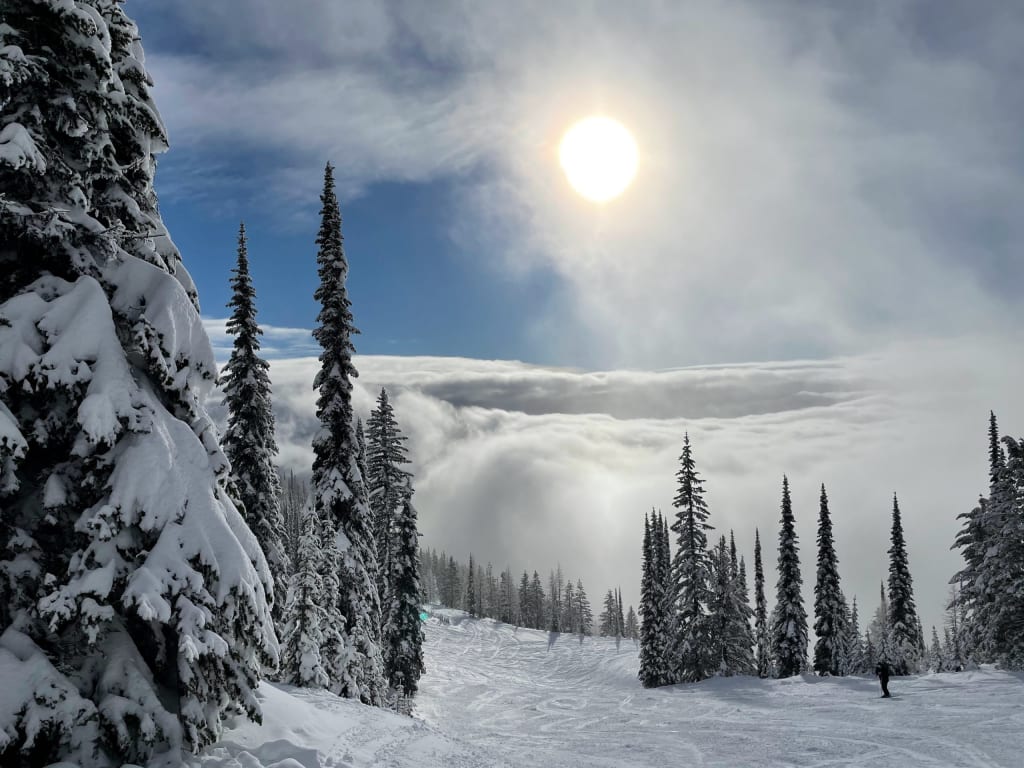 Whitefish Mountain Resort, Montana
Called Big Mountain for its 3,000 skiiable acres, Whitefish Mountain Resort is located a short 25 miles east of Glacier National Park, giving you some great views. Featuring runs that work well for almost any level of ability, the resort has 111 marked trails and rises to 6,817 feet in elevation, giving you fabulous views all around. The resort also has a selection of outstanding restaurants, breweries and bars, with overnight parking in the Aspin lot at $15 per night on a first come, first served basis. With over seven decades of skiing history, the resort also features hiking and biking trails later in the season, in addition to the Summit Nature Center with information on the area's wildlife and ecology.
Wolf Creek Ski Area, Colorado
Colorado has a ton of great ski areas, but many of them are not very van lifer friendly. Not Wolf Creek. With an average snowfall of 430 inches, Wold Creek has the most snow of any resort in the state, making it a great place to chase the powder. Its location, which is fairly remote compared to other Colorado ski sites, allows you to avoid competition when you want to create fresh tracks. Though they technically permit overnight parking in the overflow lot, many people tell stories of parking next to the lifts in the resort's main lot without issue after hours. With 1,600 acres of skiiable enjoyment all located over 10,000 feet in elevation, the terrain offers opportunities for skiers of all abilities.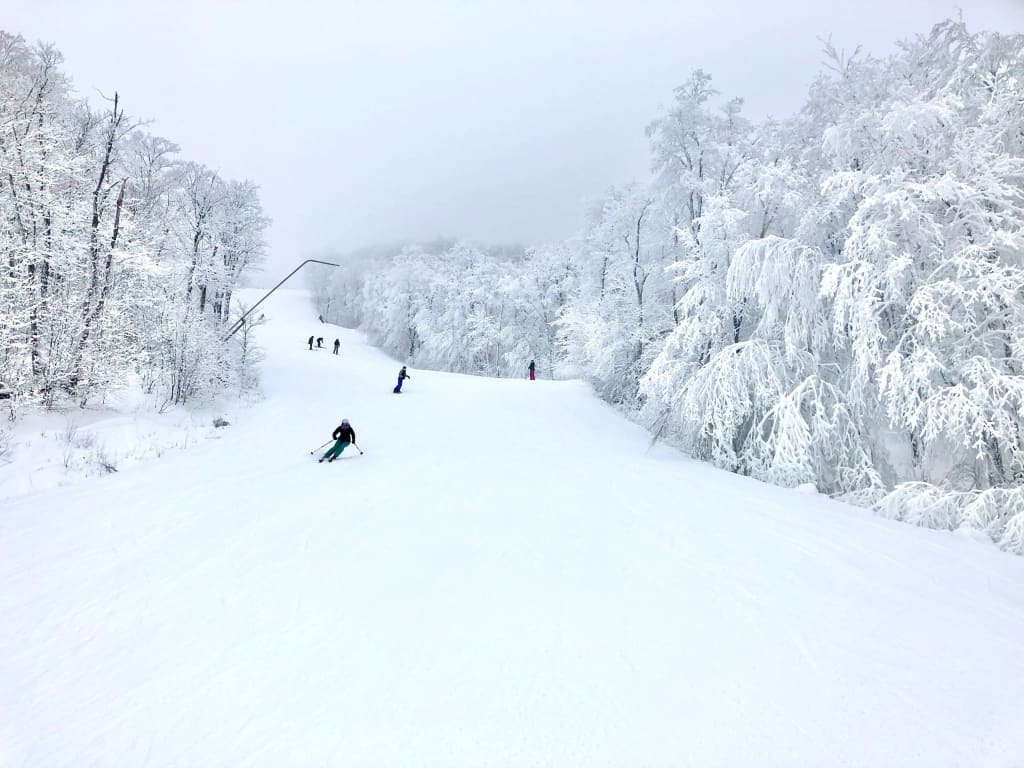 Grand Targhee Resort, Wyoming
For some really wild skiing and snowboarding, the 2,602 acres of the Grand Targhee Resort spreads out on the western side of the Teton Mountains, into the Caribou-Targhee National Forest. Boasting over 500 inches of snowfall every seasons, it gives you a wide range of winter esperiences, including the only cat skiing operation available in the state on 602 acres of powder. Want to take a break from the slopees? Fat biking, snowshoeing and nordic skiing trails spread out across the resort, with dry campsites available from $28-$38 nightly and electrical hook-ups available from $40-$50, with easy access to the trails as well as the slopes in this beautiful location.
Mount Hood Meadows, Oregon
Located in beautiful Mount Hood National Forest and a convenient 90-minute drive from Portland's city streets, Mount Hood Meadows provides an easy winter escape from the big city without the big drive to a lot of other van lifer friendly locations. The resort covers 2,150 acres of skiing enjoyment on the southeast side of Mount Hood, which stretches to 11,239 feet. The resort stretches up to 7,300 feet, providing amazing mountain views, and a wide range of terrain. This includes easy-cruising beginner slopes, intermediate slopes for those ready for a little more challenge, gate-accessed Double Black Diamond runs for seasoned professionals and 140 acres of night skiing pleasure. With 14 overnight RV spaces, lacking facilities, open on a first come first served basis for free with an Oregon Sno-Park permit in the Sunrise lot, you can stay up to three nights consecutively over a five-day period.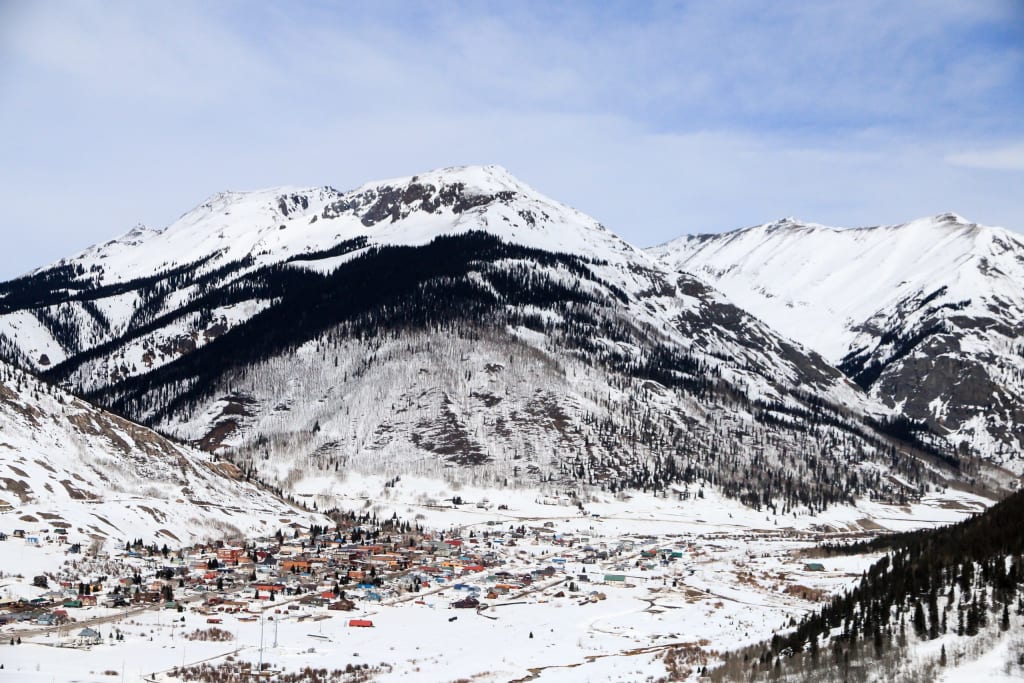 Silverton Mountain, Colorado
If you're looking for some expert slopes, Silverton Mountain's terrain gives you some of the steepest slopes in the state. Though it only has a single lift, visitors will often hike or ski along the ridge lines so that they can get to the mountain's wilder terrain. Visitors are required to have a beacon, probe and shovel, which are available for rent on the mountain. It's one of the locations where you can also get guided heli skiing with prices starting out at $219 per day. Though you may need to move your van for the plow if it snows, camping is allowed on the side of the road that leads into the mountain, but it's a low cost for putting down fresh tracks on such amazing terrain.
Loveland Ski Area, Colorado
Perched on top of the Continental Divide, Loveland has a summit just over 13,000 feet. As one of Colorado's highest-elevation ski areas, it also has an average annual snowfall of over 420 inches, with over 1,800 acres of lift-accessible terrain, with even more skiiable areas accessable by boot packing. Only a short drive out of Colorado's Front Range, it's a popular choice for snowborders and skiiers who want to avoid the tight crowds at Vail and Breckenridge. Parking is free in the area's lots, and the policies don't prohibit you from parking overnight. Just be sure that you're mindful and respectful of staff and other visitors, and be ready to move out of the way of the snow plow if needed.
These areas will provide you with plenty of wintertime pleasure and amazing slopes. Ready to hit the pow and enjoy some serious skiing or snowboarding time this winter? Why not drop a comment below and start a conversation? You'll find some great RecVan lifestyle aficionados to hang out with on the slopes or around the campfire later in the day.