Who doesn't love bringing their best four legged buddy with them on their epic road trip adventures? As a van lifer, you may well already have a canine friend that accompanies you on your travels, and have found mixed signals at many national parks about where your buddy can and cannot go. In this article, we'll discuss the best national parks to visit with your dog, what to be aware of in the area, and other attractions and activities to partake in. Check out the details below.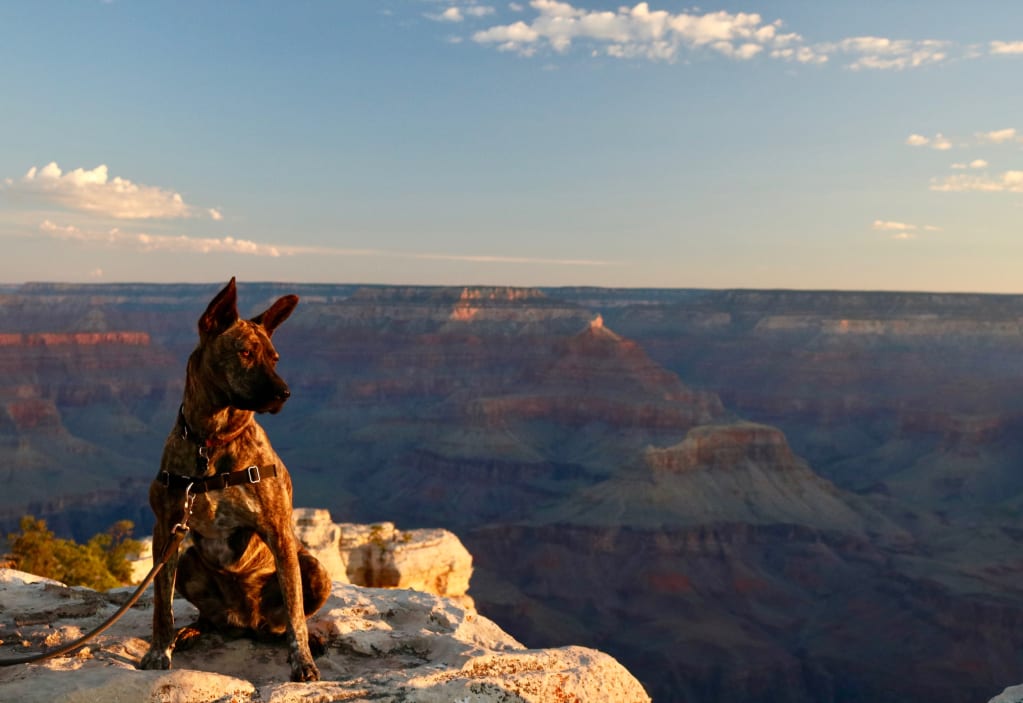 As the second-most popular park in the U.S., is it any wonder that the park is fairly accessible to man's best friend, especially the South Rim? With 14 miles of trails you can take with your canine friend, the South Rim provides much better accessibility for dogs than the North Rim's 3.2-mile Brindle Trail. Dogs are not allowed below the rim, and given the climate, you'll want to make sure to keep your pooch hydrated at all times.
Other Options to Consider in the Area:
• Access dog-friendly Zion or Bryce Canyon National Parks
• Get amazing views without any effort on Desert View Drive
• Make your dog a B.A.R.K Ranger at the visitor's center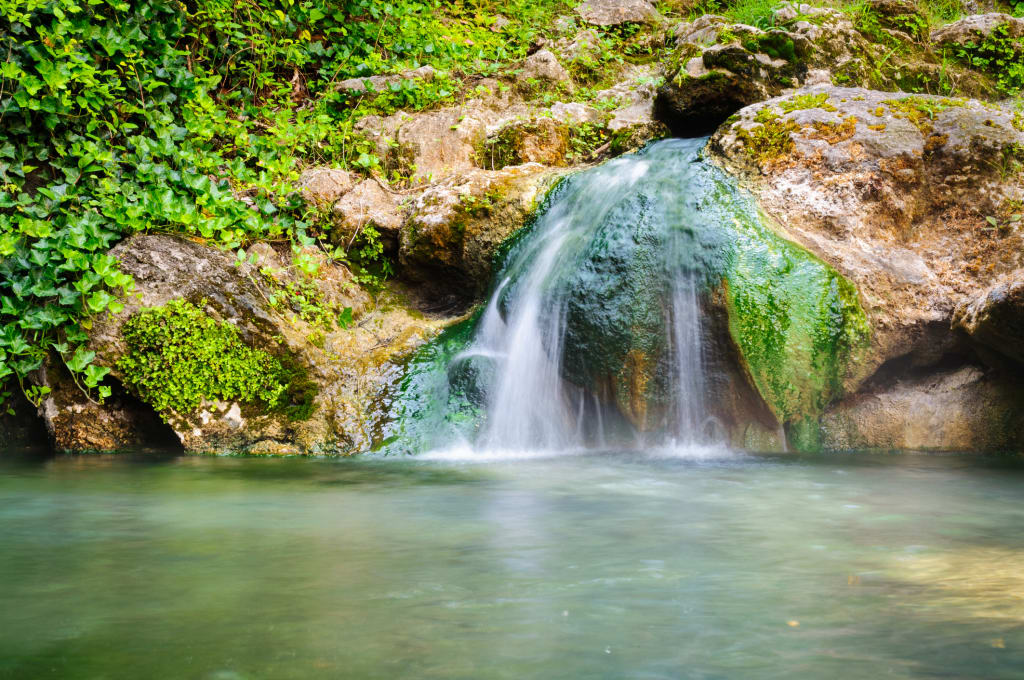 Not only is Hot Springs National Park completely free for you and your canine, but it has over 26 miles of dog-friendly trails, ranging from easy one-mile walks to tougher 13-mile hikes. Though your pooch can't join you at the two developed bathhouses after a long day of hitting the trails, they can be almost anywhere else on a leash six feet in length or shorter.
Other Options to Consider in the Area:
• For a little canine companionship, check out the Hot Springs Bark Park
• Garvan Woodland Gardens welcomes four-legged friends for a botanical experience
• Check out the Gangster Museum of America with your pooch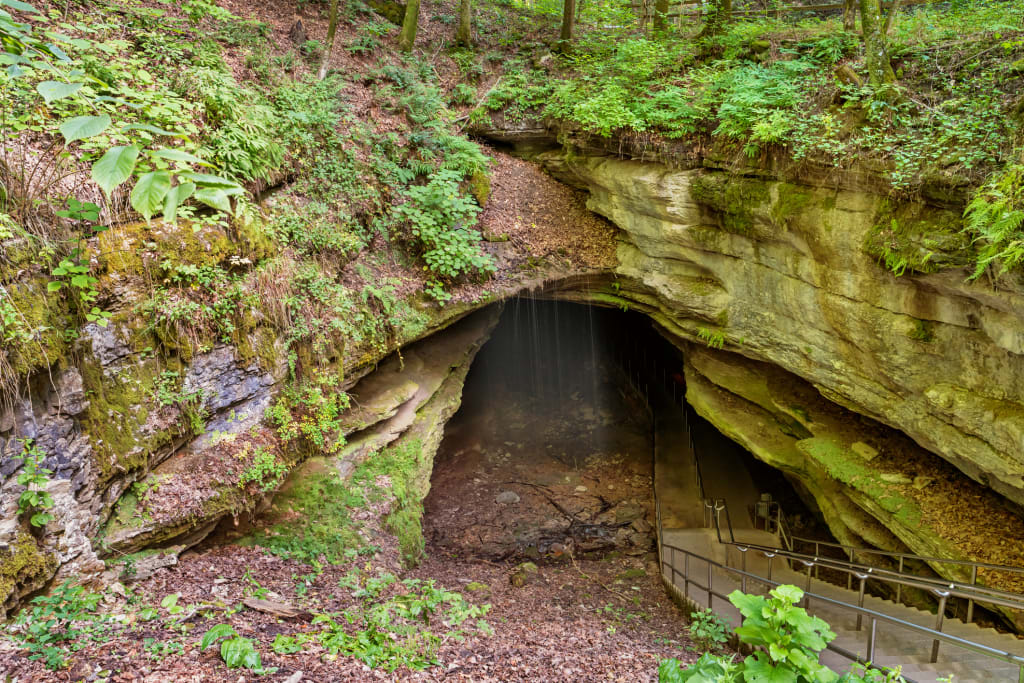 With over 70 miles of dog-friendly trails, you're sure to find one that fits your needs at Mammoth Cave. Though dogs aren't allowed in the cave itself due to the fragile ecosystem, hourly kennels are available nearby to keep your pooch entertained and contained if you want to tour the cave yourself. With the hot summers, make sure to bring along hydration for both of you.
Other Options to Consider in the Area:
• Take a look at nearby Dinosaur World with your dog
• Hidden River Cave and American Cave Museum welcomes canines
• Thelma Stovall Park allows leashed canines at its beautiful arboretum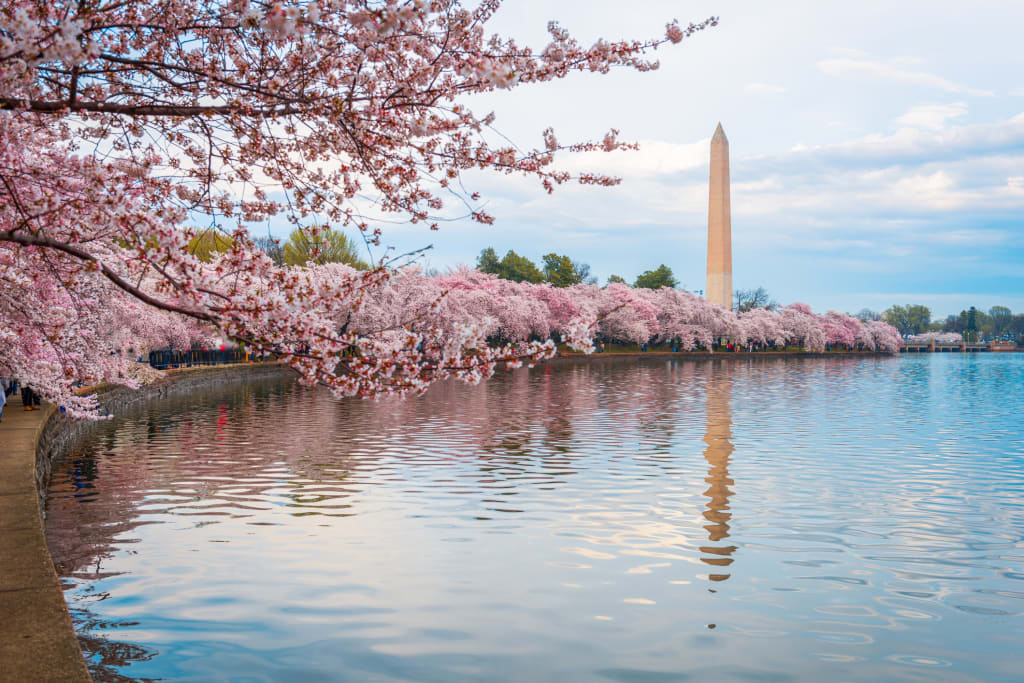 Stretching from the U.S. Capital to the Lincoln Memorial, the National Mall and Memorial Parks are all canine-friendly to leashed companions, though they are not allowed indoors in many of the buildings. Though it may be tempting on a hot day, keep your pooch out of the memorial pool, dedicated to those who have fought for our freedoms.
Other Options to Consider in the Area:
• For an easy D.C. tour with your dog, consider the Discover DC Pedicab Tours
• The Keybridge Boathouse lets you both get down by the water
• Find a new read at the pet-friendly East City Bookshop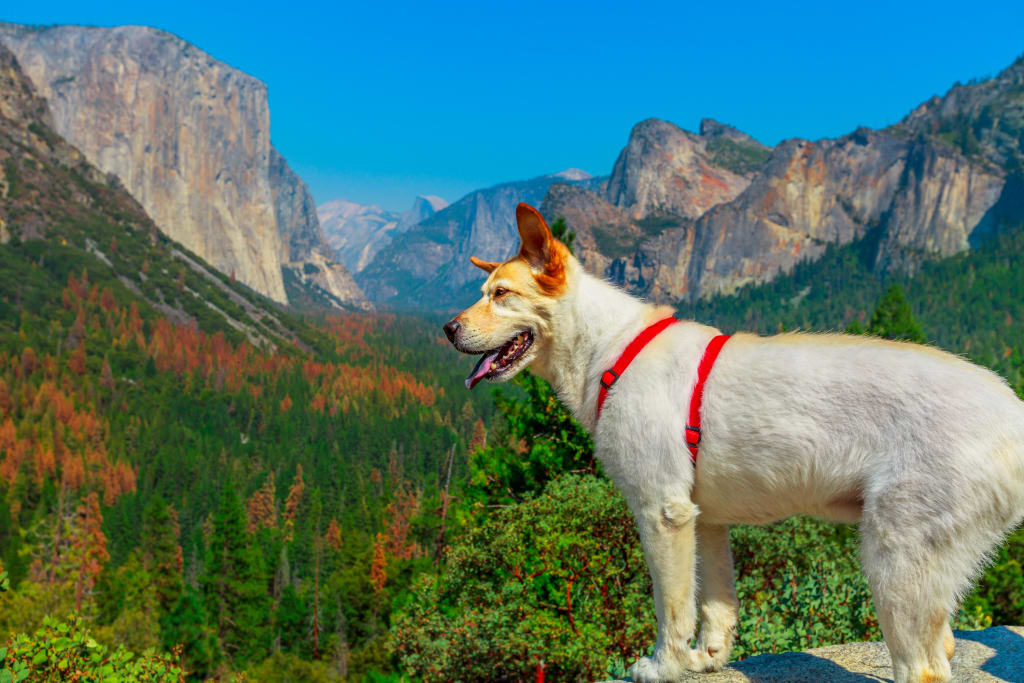 With beautiful views, Yosemite makes for a wonderful place to get out and explore with your four-legged friend. However, it does have some specific rules, such as having your dog on a six-foot or shorter leash and sticking to paved trails, developed areas and campsites. As with all national parks and public areas, make sure to pick up after your pooch.
Other Options to Consider in the Area:
• Want to create a memory? Photo Safari Yosemite gives you great photos
• Bridal Veil Fall Trail gives you some amazing views and is completely dog-friendly
• With a beautifully clear mountain lake, Mirror Lake Trail is canine-accessible for the first mile.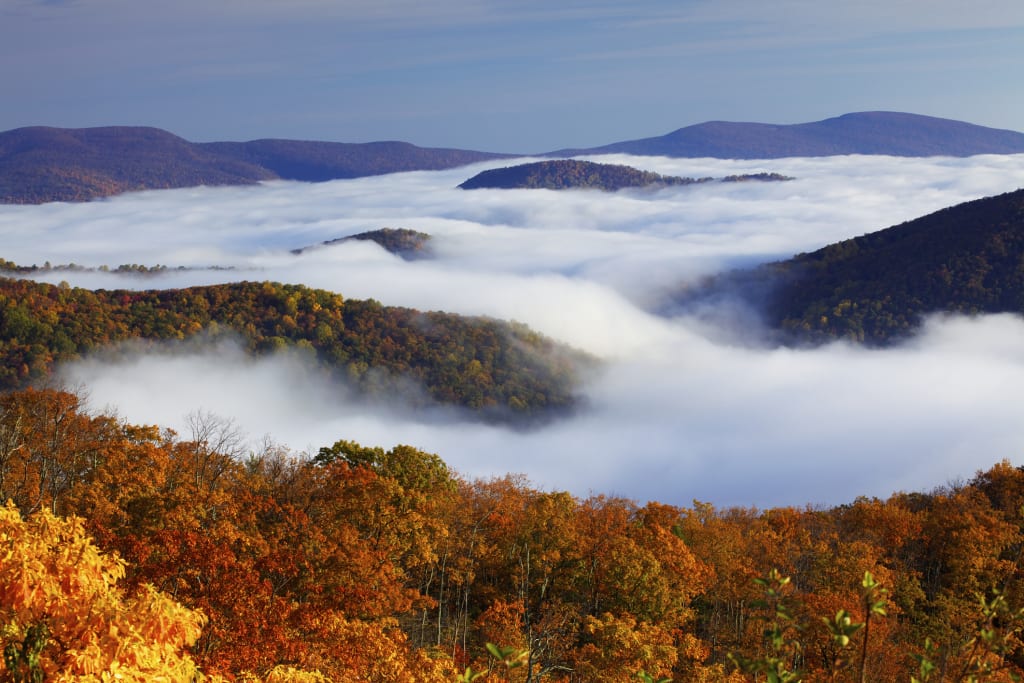 At Shenandoah, your dog can accompany you on all but 20 miles of the park's outstanding 500 miles of trails, while Skyline Drive gives you a beautiful driving tour of the park with your four-legged companion. Dog-friendly lodging is available if you need a break from the van, while all campgrounds allow canine guests.
Other Options to Consider in the Area:
• White Oak Lavender Farm and Purple Wolf Tasting Room are very dog-friendly
• Explore Crabtree Falls with your pooch for some water fun and amazing views
• Albemarle CiderWorks and Barren Ridge Vineyards are both welcoming to four-legged friends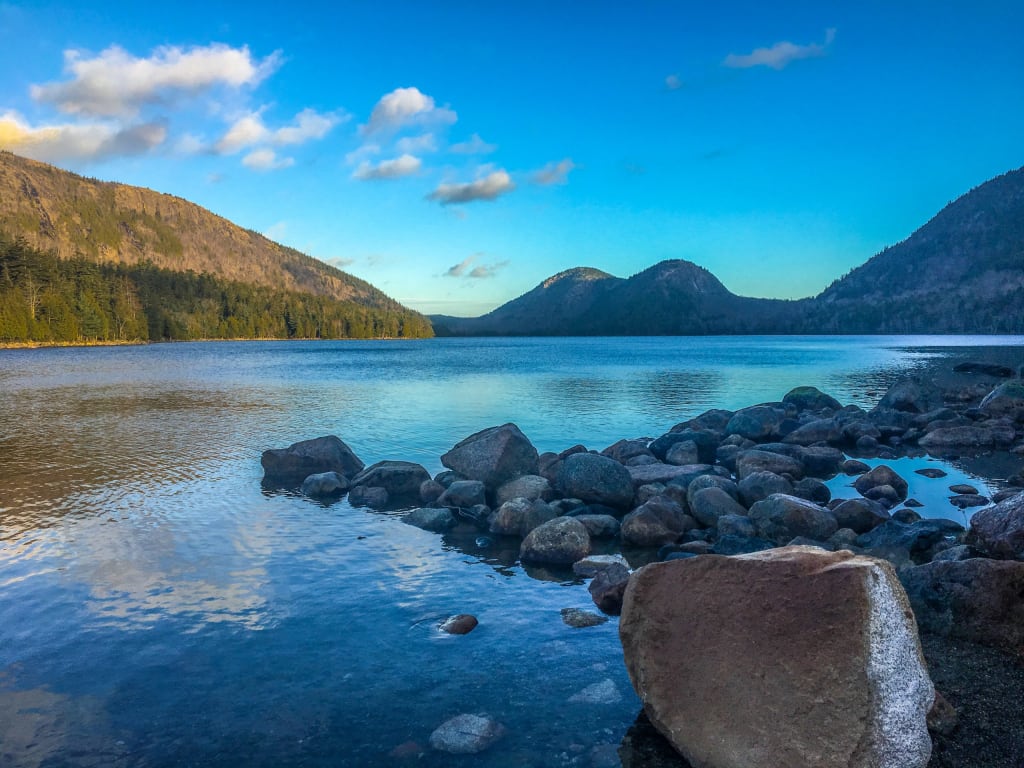 With 100 miles of pooch-friendly trails and an additional 45 miles of roadways that dogs are allowed on, Acadia is a top contender for the most dog-friendly national park in the US. Dogs are allowed on two of the beaches during the off-season, though not in the lakes, and are allowed at the campgrounds and in some cabins.
Other Options to Consider in the Area:
• Get some seriously fresh lobster with your pooch at Stewman's Lobster Pound Downtown
• Acadian Nature Cruises gets you and your dog out on the water for some natural enjoyment
• Little Long Pond Leash-Free Area lets your well-trained canine stretch their legs a bit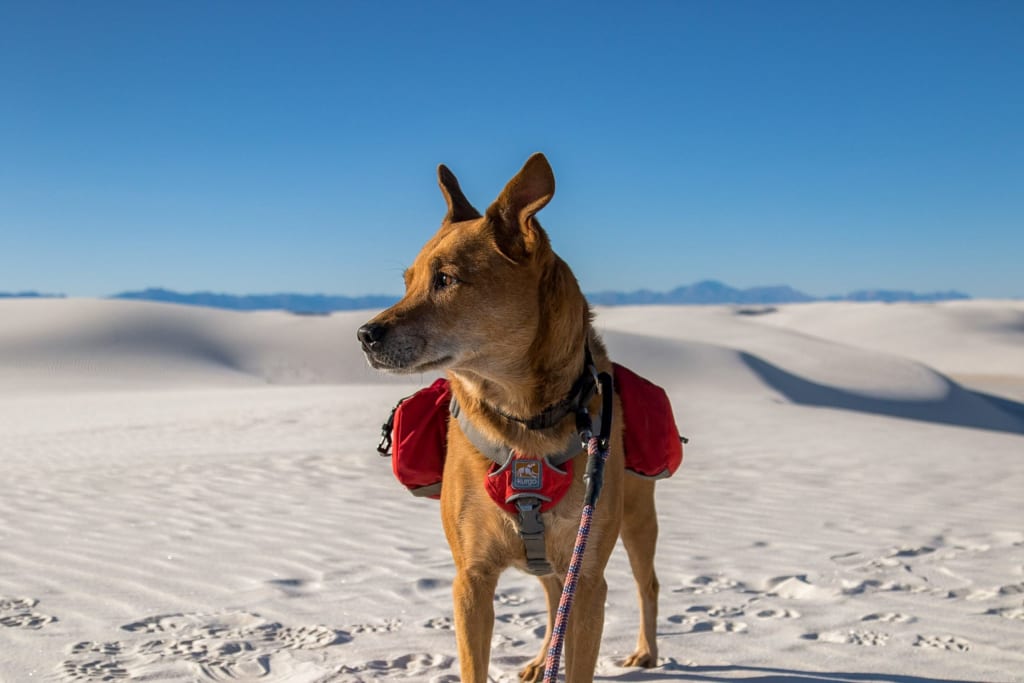 With sand so fine that you and your dog can slide down it, White Sands is one of the newer national parks and is very dog-friendly. The gypsum sand doesn't get very hot, so despite the temperatures, you don't need to worry about your pooch burning its paws. However, the heat and lack of humidity mean hydration is a vital necessity.
Other Options to Consider in the Area:
• Tall Pines Beer and Wine Garden is canine-friendly with a wide range of menu choices
• PistachioLand gives you and your pooch fresh pistachios in a number of options
• Bark Park Dog Park lets your dog get in touch with its inner canine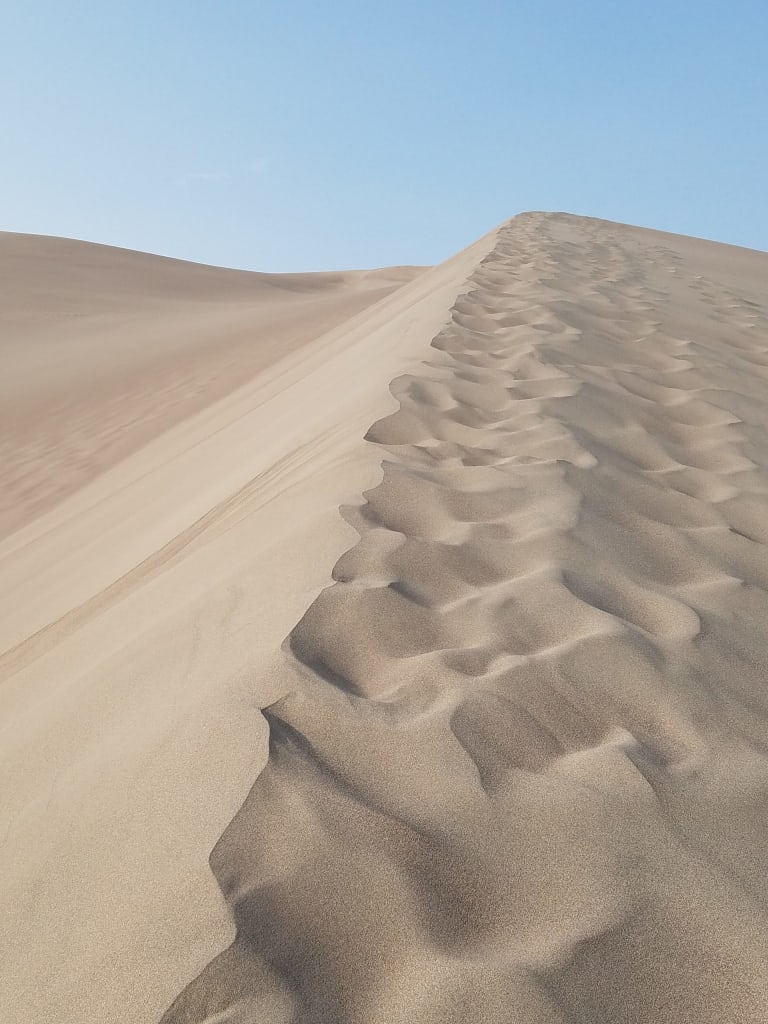 From wetlands to mountain peaks and sand dunes to forests, Great Sand Dunes is a great place to hang out with your favorite four-legged friend. Open 24 hours a day, it allows you to do some nighttime exploring under the stars; a boon, considering the high temperature of the sand in the daytime that can bake your doggie's feet. If exploring during the daytime, add some shoes or go early in the morning to beat the heat.
Other Options to Consider in the Area:
• Lee Field Dog Park gives your pooch a great place to hang out with other canines in the area
• Waterdog Lakes Trail is a dog-friendly area that lets your canine get up close and personal with the water
• Royal Gorge Bridge and Park have a ton of canine-accessible areas to enjoy.
As some of the most dog-friendly national parks, these parks make it easy to get out and enjoy some of the best nature has to offer with your four-legged friend. Have you camped at any of these parks? Have you camped at others that have been dog-friendly – or not-so-friendly? Please comment below to start the conversation!