It's that wonderful time of the year again! The season where we get to show our favorite vanlifers just how much we value them with the best stocking stuffers for their home on the road. Outfitting a small space can be a difficult task. We've all heard the expression, "what do you get the person who has everything?" Well what do you get the person who has deliberately chosen to have less? Below you will find our favorite gift ideas for the wild minimalist in your lives. From camp cookery items to practical, every day needs and stuffers to add a little flare to van live, we've covered it all. Check out the list below.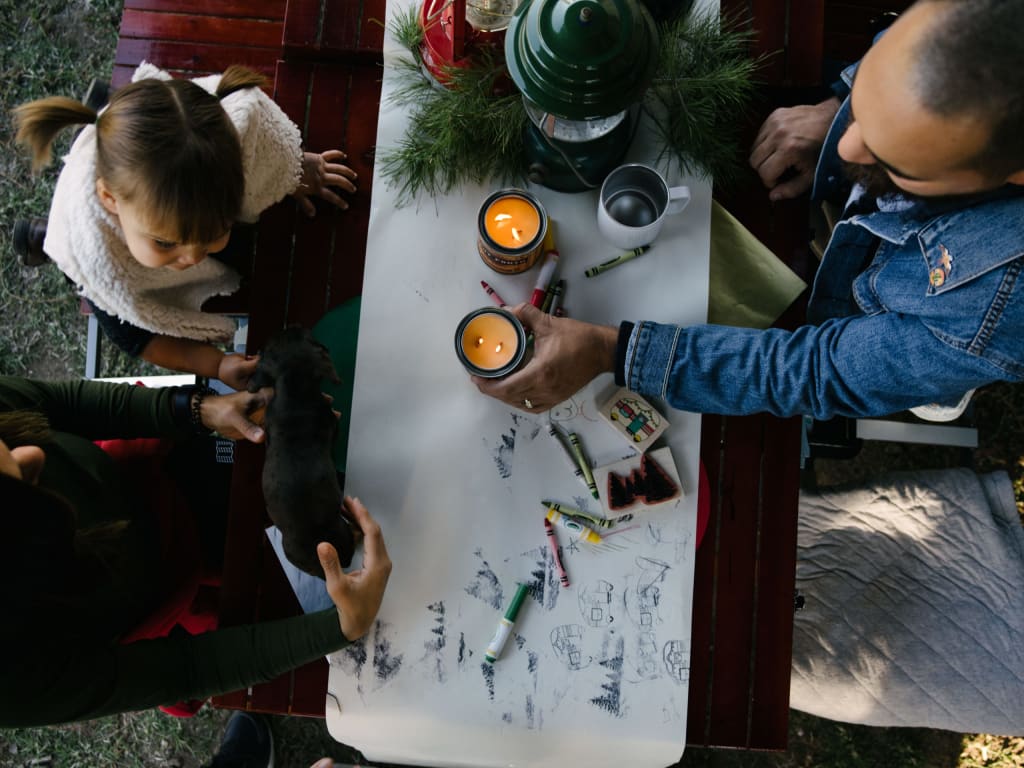 JBL Bluetooth Speaker
Price: $50-$200
Why RVers Love It: Bluetooth speaker allows your campervan buds to bring the beats outside once they set up camp. Enjoying ones favorite tunes around the campfire or in the van can add some familiar comforts when traveling. We love JBL for their durability, waterproofness, and easy charging stations/USB solutions.
Stasher Bags 
Price – $9.99 – $137.99
Why Vanlifers Love It: These endlessly reusable, resealable silicone storage bags will replace the need for single-use plastic bags. And who doesn't love that? Stasher bags are freezer friendly, microwave ready, and dishwasher safe. They come in pocket size to half gallon and in a myriad of beautiful colors. Your small spaced loving friend can put their leftovers, snack, and even organize their toiletries in these high functioning sustainable bags.
Yeti Rambler 10 oz Tumbler 
Price: $24.99
Why Vanlifers Love It: What we love most stainless steel tumblers is they have lids! Small spaces means accidentally knocking things over or bumping around while off-roading. It's nice to have a little extra protection from spilling your sticky liquids while on the road, hiking, or hanging at your campsite.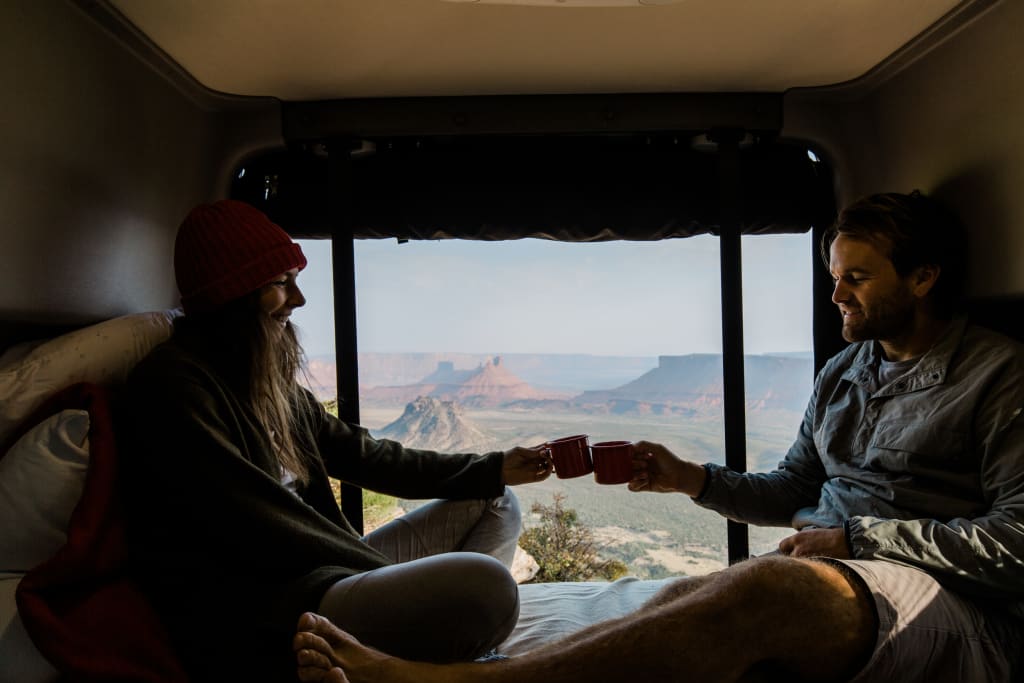 Aeropress
Price: $29.95
Why Vanlifers Love It: The AeroPress is ideal for any coffee lover looking for a rich and smooth cup of coffee without acidity or bitterness. It also is a very compact size and perfect for the small counter space. The Aeropress Brews one to three delicious cups of American or espresso style coffee in about a minute, and clean up takes only a few seconds. It's a great addition to any kitchen but since it is durable, lightweight, and compact, the AeroPress also makes the perfect companion for the van owner in your life.
Breville Control Grip Immersion Blender
Price: $119.90
Why Vanlifers Love It: A crucial kitchen space saver is an immersion blender, even on the road. A regular blender is far too big for a van, but a handheld stick blender allows vanners to make smoothies, soups, sauces, and really, anything their heart desires. Best of all, it stores away in a small package that can be tucked into any space without taking up precious counter space.
Kindle Paperwhite E-Reader 
Price – $89.99
Why Vanlifers Love It: The Kindle Paperwhite is another great gift for van owners. If we've said it once, we'd said it a thousand times, there is precious, limited space in a van. But what does that mean for folks that love books? The 21st century has given us a lot of amazaing things, and keeping a stocked library on one single tablet is one of them. The thinnest, lightest Kindle Paperwhite yet—with a glare-free display that reads like real paper even in bright sunlight is now waterproof. Bring your favorite book, oh heck, books with you on backpacking trips, cross country jaunts and everything in between. A single battery charge lasts weeks, not just hours, which of course is a huge plus for people on the road. The built-in adjustable light lets you read indoors and outdoors, day and night.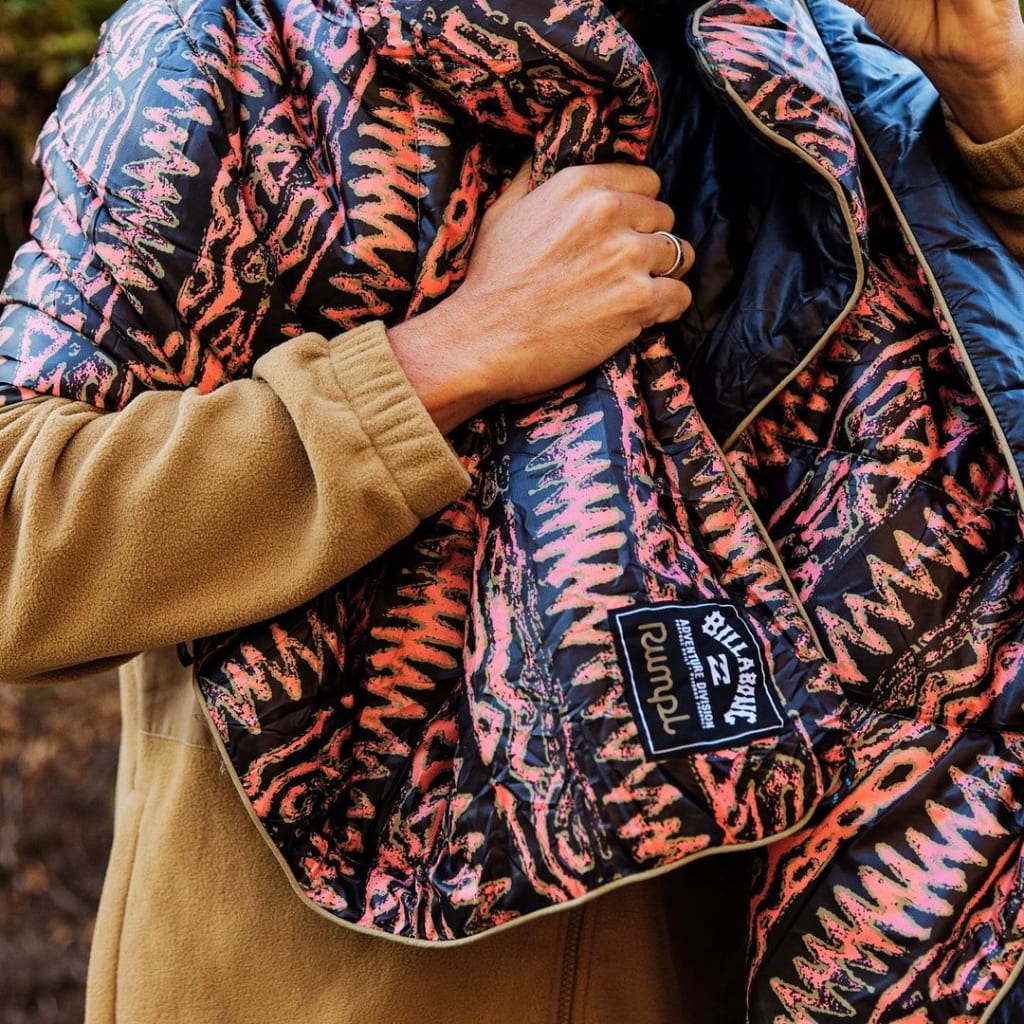 Photography: @gorumpl
Rumpl NaoLoft Travel Blanket 
Price: $99
Why Vanlifers Love It: This extremely light weight blanket packs down roughly to the size of a 32oz water bottle. The NaoLoft Travel Blanket in Pyro Tri-Fide will keep vanlifers toasty during those extra cold winter camping nights, and they're easy to take wherever one goes. The blanket is weather and stain resistant and comes with a clip to allow you to wear it. Pretty neat huh? Made from 100% recycled 30D ripstop polyester fabric and insulated with 100% recycled synthetic down, it's really the only blanket a vanlifer will ever need.
String Lights
Price – $24.99
Why Vanlifers Love It: Who doesn't love string lights? They allow you to elevate the atmosphere without breaking the bank. Most important, they provide extra light while camping and entertaining at night. The REVEL GEAR Trail Hound provides long, bright energy efficient mood lighting that is ideal for any vanlifer. They are dimmable and come in strands that are 30 feet long. These are the perfect edition to camp without annoying neighbors with flash lights. Your friends can relax under the stars next to their home on wheels.
NRS STRAPS 
Price: $5 – $36
Why Vanlifers Love It: The NRS slogan is "Born on the River, Ready for Whatever" and it couldn't be more true These straps are known far and wide for their strength, versatility, and easy to use buckles. It doesn't matter if you are securing a load for transport or setting up camp, NRS straps are the ultimate DIY solution and everything outdoors-person should have own them in varying lengths.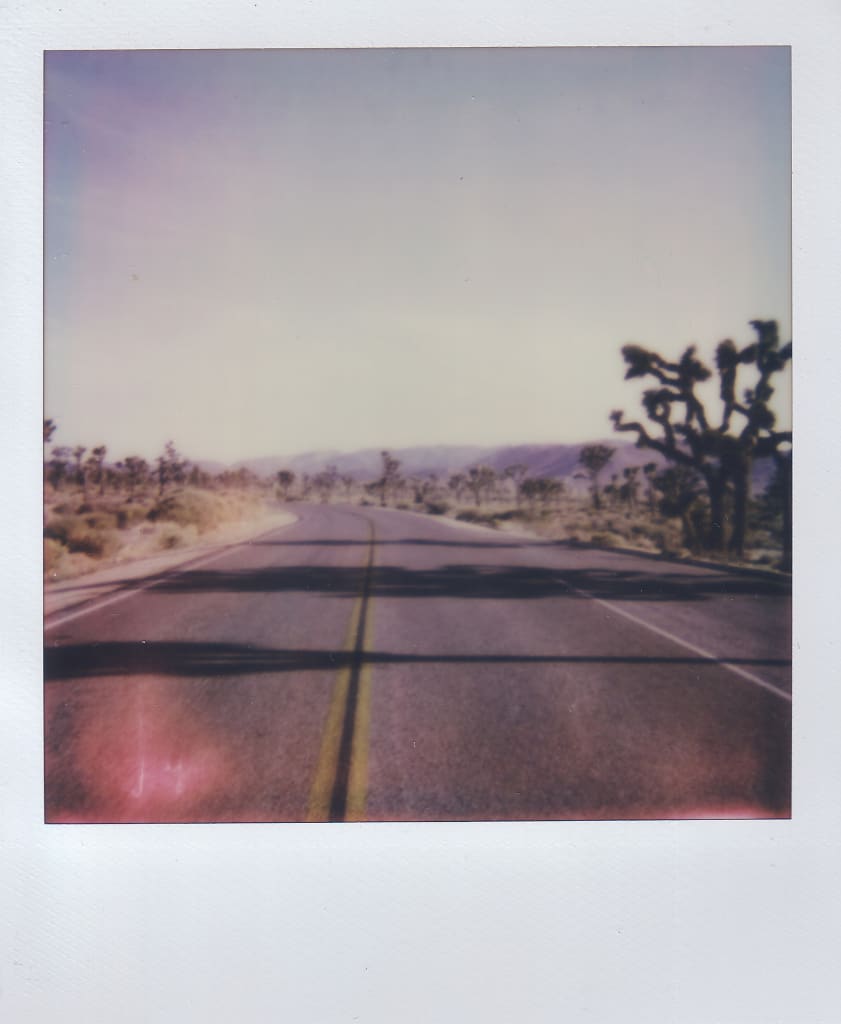 Photography: @helloamerica
Polaroid Now+ Instant Camera 
Price – $119
Why Vanlifers Love It: The Polaroid Now+ is an old school instant camera with new school creativity – and could be the best Polaroid ever. A lot of times when you are traveling you want the instant gratification of a printed out photo in your hand immedialy. For full-size instant photographs, with enviable sharpness and unique vintage character, the Polaroid Now+ can't be beaten – and, with creative tools including lens filters and full manual control, it's far more than just a point-and-shoot camera. This is a modern spin on an old school technology and it's ones of the best gifts you can get a road warrior.
National Park Annual Pass
Price: $80 | Seniors (+62) $20
Why Vanlifers Love It: One of the best gifts you can give is the gift of adventure. That's why the annual national parks pass is on our list of ideal gifts this Christmas season. This pass allows access to over 2,000 natural, historic, and cultural sites for a full year from date of purchase. These locations include national parks, national forests, national wildlife refuges, bureau of land management sites, bureau of reclamation sites, and U.S. army corps of engineers sites. Best of all, the pass will cover all passengers in the van.
Standard Issue Binoculars
Price: $95
Why Vanlifers Love It: Nocs Provisons binoculars are top shelf optics in a compact, rugged housing. They are designed to be the perfect travel binocular, which makes them an ideal stocking stuffer for the valinfer in your life. Nocs uses the highest grade optics: authentic Bak4 Prisms and Fully Multi Coated lenses meaning this binocular provides a bright, wide field of view, wherever you go. There are plenty of wildlife siting opportunities to see from your campsite and vehicle while on the road. 

Photography: @hydroflask
HydroFlask
Price: $32.95
Why Vanlifers Love It: Every sustainable road warrior needs a trusty reusable water bottle. The 21 oz size easily stashes in a bag or a backpack side pocket and a van cup holder. It keeps cold beverages up to 24 hours and hot up to 12 hours. This size comes in 13 colors and is customizable with different lids and bases. This bottle is BPA and Phthalate Free Pro-Grade Stainless Steel. With a Lifetime Warranty this is a great gift to keep your friends happy and hydrated this winter and into 2022. 
Packing Cubes 
Price – $24.99
Why Vanlifers Love It: Once you gift the gift of packing cubes, there is no turning back. You'll probably end up with a few of your own. It's incredibly satisfying for any traveler to open their bag and know exactly where everything is, especially for those who live in a tiny space. Packing cubes will keep clothes compressed and folded flat or neatly rolled, meaning no wrinkles. They're an ideal why to stay organized on the road.
Travel Games | Banana Grams and National Parks Yahtzee
Price Banana: $14.99 | Yahtzee: $26
Why Vanlifers Love It: Two games that we love on the road are banana grams and National Park Yahtzee. Banana is as addictively simple fast and frantic word game. It requires no pencil, paper, or board, and comes in a small portable banana-shaped pouch making it ideal for a van traveler. 
Classic Yahtzee game of rolling dice is a perfect travel game for families on the go as everything fits into the Yahtzee dice cup. This version celebrates America's national treasures while teaching the player about the amazing history and wonder of these parks. This gift doubles down for the traveler in your life as it supports the National Park Service as proceeds benefit the National Park Foundation.
We believe this stocking stuffer guide will help you find the perfect present for the nomad in your life. If it were us, we'd love one of each in our own stockings this holiday season.