There is reason to listen to the hype that surrounds Florida when it comes to a destination worth visiting. This state is as diverse as it is long, creating unparalleled camping potential for vanlifers of all ages. From the swamps to the gulf coast, the tropical paradise that are The Keys, fresh water springs, and the east coast, you will have endless opportunities to see some of the best bodies of water the U.S. have to offer. Below we've complied a list of the top 10 van campgrounds and resorts in Florida. Get planning and don't forget sunscreen.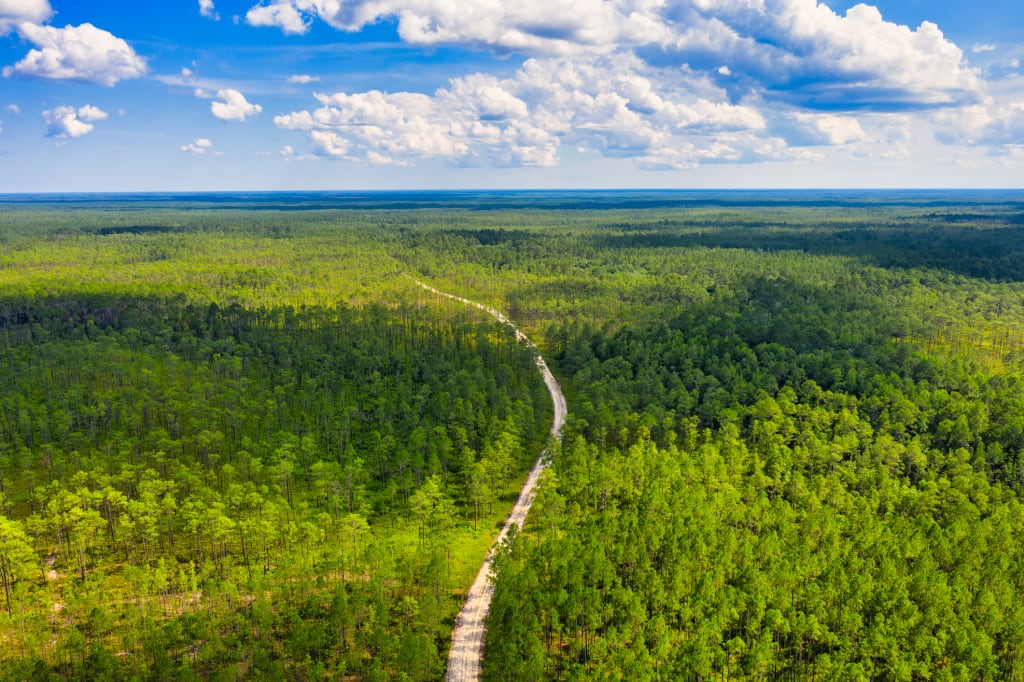 Address: FL-12, Sopchoppy, FL 32358 (near Sumatra, Sopchoppy, or Fort Braden in the Florida Panhandle)
The Apalachicola National Forest is a magnificent, tranquil place with an abundance of activities. This is a camping favorite because it has five different van camping options with camping fees that start at free and go up to $20 per night. Dispersed camping is allowed in some areas. Always check the USDA website for more information before you go. 
To view the camp-specific amenities, policies, and recreational maps, click the links provided above. And don't forget to check if your chosen campsite is open before you go. Some of these are known to close periodically.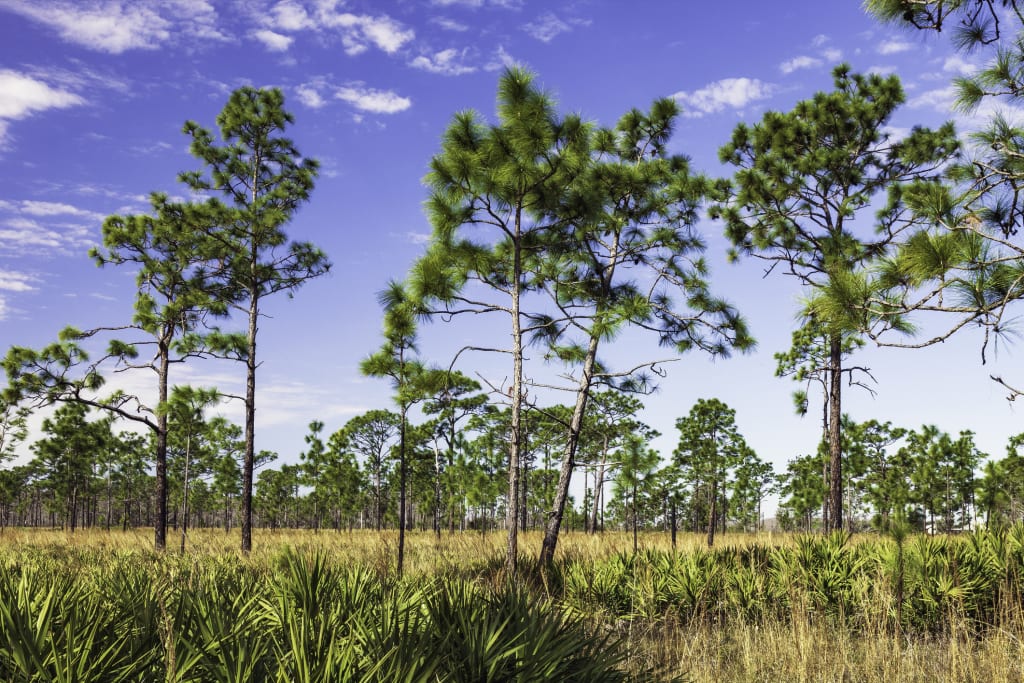 Address: 24874 US-90, Sanderson, FL 32087
This is another national forest van camping location. Here you will enjoy the peaceful sounds of nature in the flatwoods and swamps. This tranquil setting will take you back in time while you relax and enjoy the activities.
Bicycling
Fishing
Horse Riding
Hunting
Nature Viewing
OHV Riding
Picnicking
Swimming
Motorized and Non-Motorized Boating
Additionally, the Osceola National Forest also allows dispersed camping in some locations such as Big Swamp Wilderness, Cobb Hunt Camp, West Tower Hunt Camp, Sandhill Hunt Club, and several more. Click Here and scroll down almost to the bottom of the page and look under the Dispersed Camping heading for a list of all the dispersed camping locations in the Osceola National Forest. 
If you want campground camping, check out Hog Pen Landing, Ocean Pond Campground, and The Group Landing to learn more.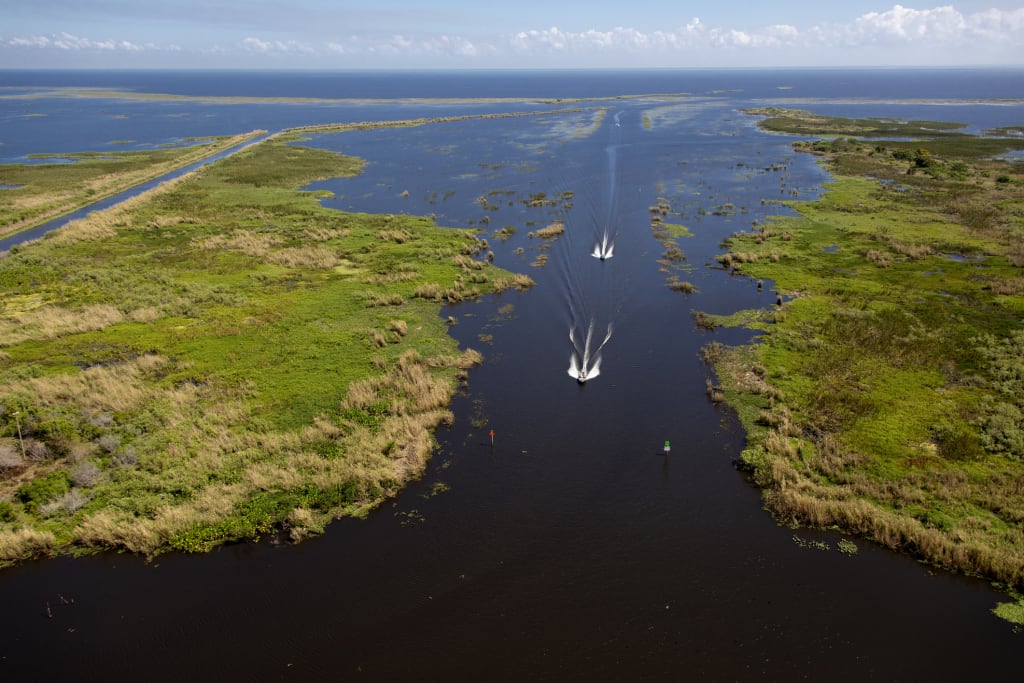 Address: 23500 SW Kanner Highway, Canal Point, FL 33438 
Dupuis Management Area is a 21,875-acre multi-use natural area located in northwestern Palm Beach. It is a favorite among van campers because it's free and has showers, a recreational trail, and more. However, you do need a permit to camp there. They offer two campsites, one equestrian (only for those with a horse) and one non-equestrian.
Other activities available include:
Bicycling
Birdwatching, Wildlife Viewing, Wildflower Viewing
Canoeing and Kayaking
Equestrian Trails
Fishing
Geocaching
Hiking
Hunting
Picnicking
Stargazing
Visitor Center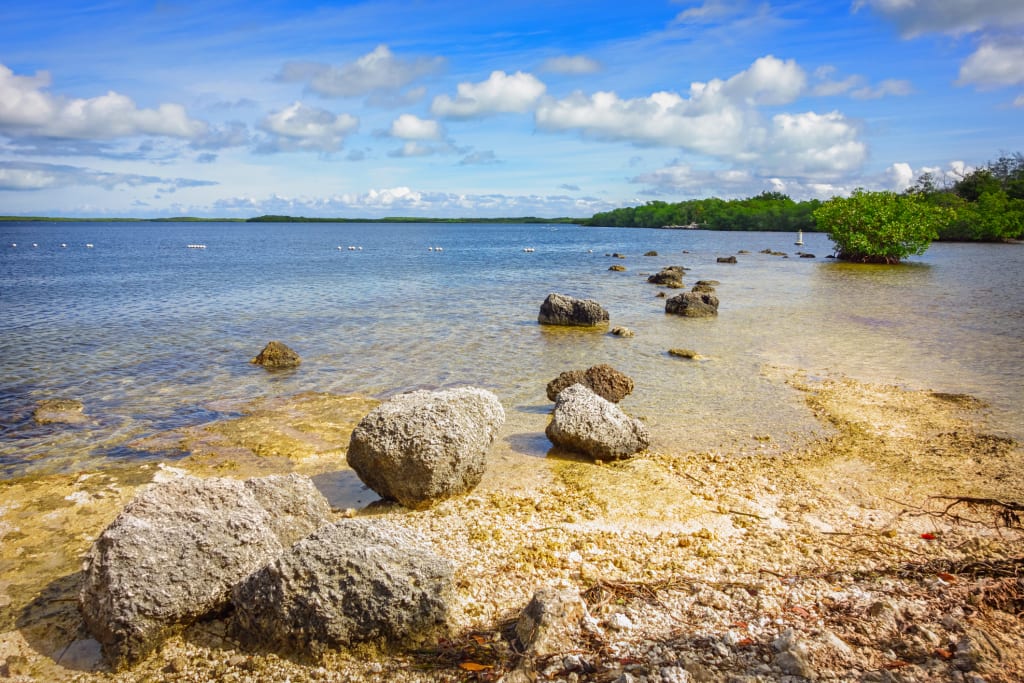 Address: 102601 Overseas Hwy, Key Largo, FL 33037
The John Pennekamp Coral Reef State Park has 47 campsites with plenty of amenities and activities for you to enjoy. 
Accessible Restrooms and Showers
24-Hour WiFi at the Concession Building
Boating Excursions
Canoeing and Kayaking
Fishing (in designated areas)
Swimming at the Beach
Visitor Center with a 30,000 Gallon Saltwater Aquarium and Theater
Picnicking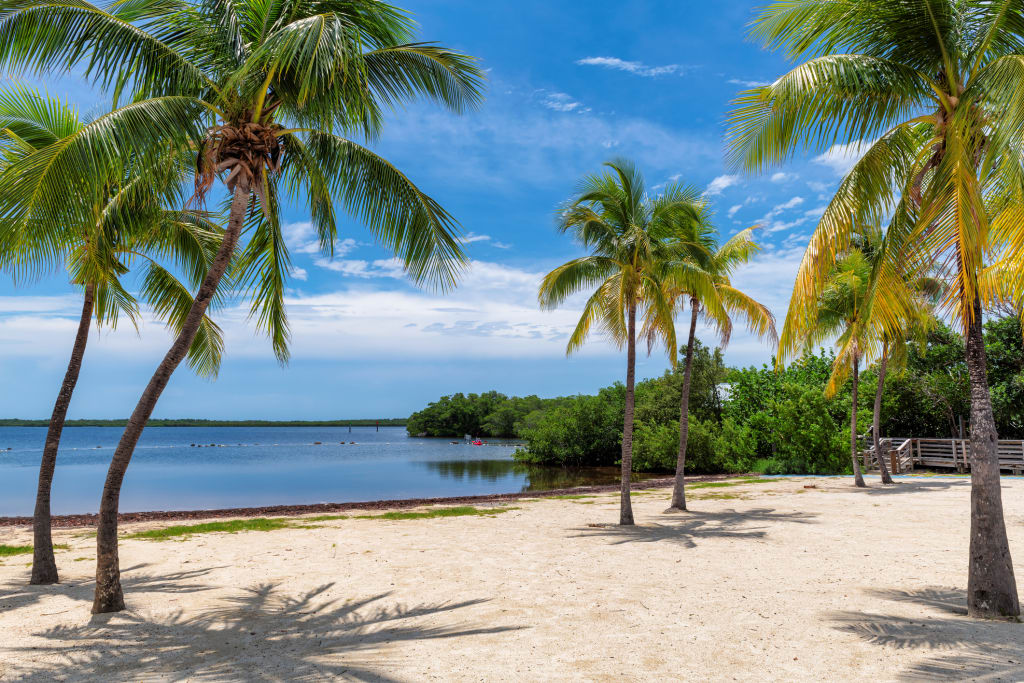 Address: 101551 Overseas Hwy, Key Largo, FL 33037
This is another Key Largo campground. And since you will be in the area, you might want to experience both the John Pennekamp Coral Reef State Park and Key Largo Kampground & Marina.
The Key Largo Kampground has two beaches on Newport Bay, 24-hour security, lots of family-friendly amenities, and other fun activities. 
Marina
Heated Swimming Pool
Wi-Fi Hotspot
Playground
Laundry Facilities
Two Bath Houses with Showers
Horseshoe, Shuffleboard, Volleyball, Boccie Ball, and Basketball Courts
Covered Picnic Area with TV and Large BBQ Grill
Clubhouse Activities – Bingo, Square Dancing, and Parties
General Store
Open-Air Lounge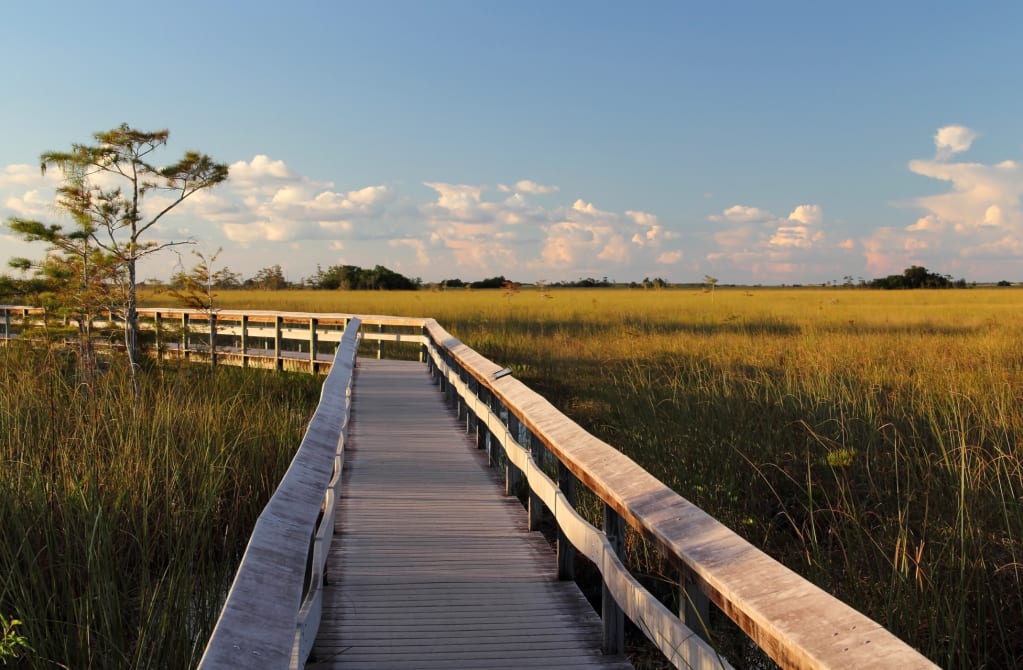 Address: 20675 SW 162nd Ave, Miami, FL 33187
This resort is perfect for people who love to stay active while enjoying a little slice of paradise. The Miami-Everglades Resort is a well-maintained 30-acre campground with loads of activities. And, it's a 2020 Tripadvisor Hall of Fame!
Restroom, Shower, and Laundry Facilities
WiFi SS with High-Speed Internet
Pet Friendly with Dog Park
Within 10 Miles of the Coast
Cable TV
Shuffleboard
Volleyball, Basketball, Pickleball Courts
Horseshoes
Mini Golf
Whirlpool, Spa, Hot Tub
Store
Clubhouse
Click Here to See the Other 26 Activities (scroll almost to the bottom of the page)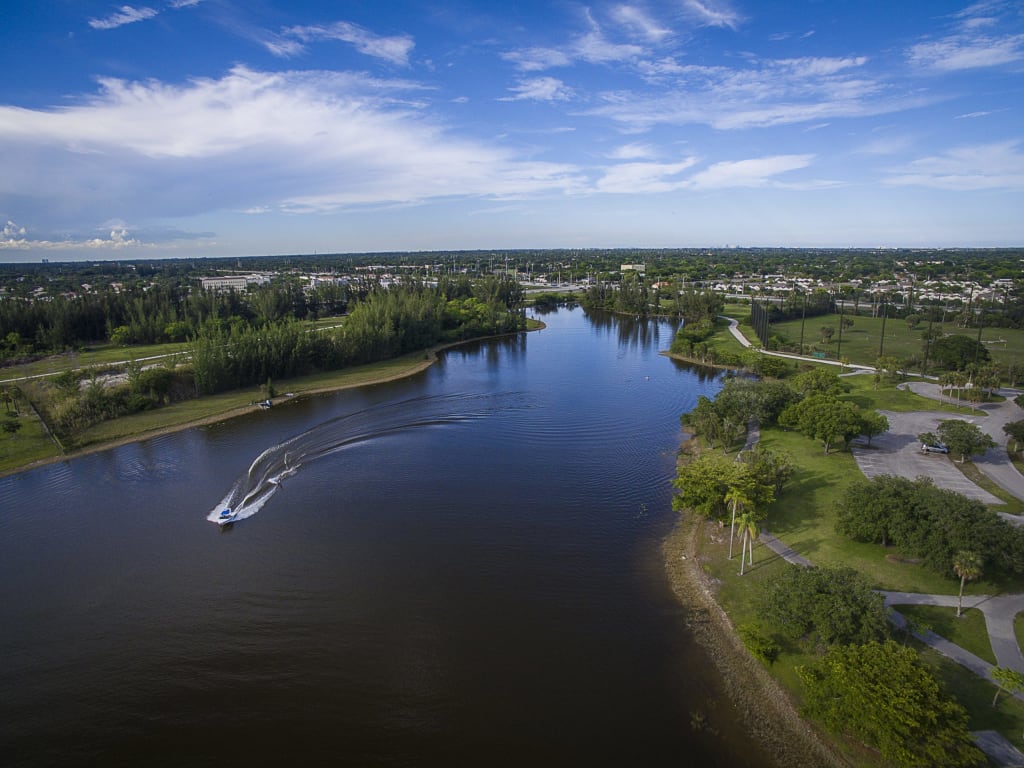 Address: 900 N. Flamingo Rd, Pembroke Pines, FL 33028
C.B. Smith Park Campground is another location that has loads of activities and fun things to do. This campsite is part of a 300-acre park with about 80 spacious campsites. Every campsite comes with a fire ring, picnic table, and there are showers and restrooms nearby.
Paradise Cove Waterpark (not exclusively for campsite guests)
AllGolf a Family Golfing Center (including miniature golf)
Tennis Complex
Special Event Areas (capacity of up to 22,500)
Basketball, Racquetball, Volleyball, and Pickleball Courts
Batting Cages
Biking, Jogging, Walking Paths
Fishing
Fitness Facility
Horseshoes
Playground
Shelter and Room Rentals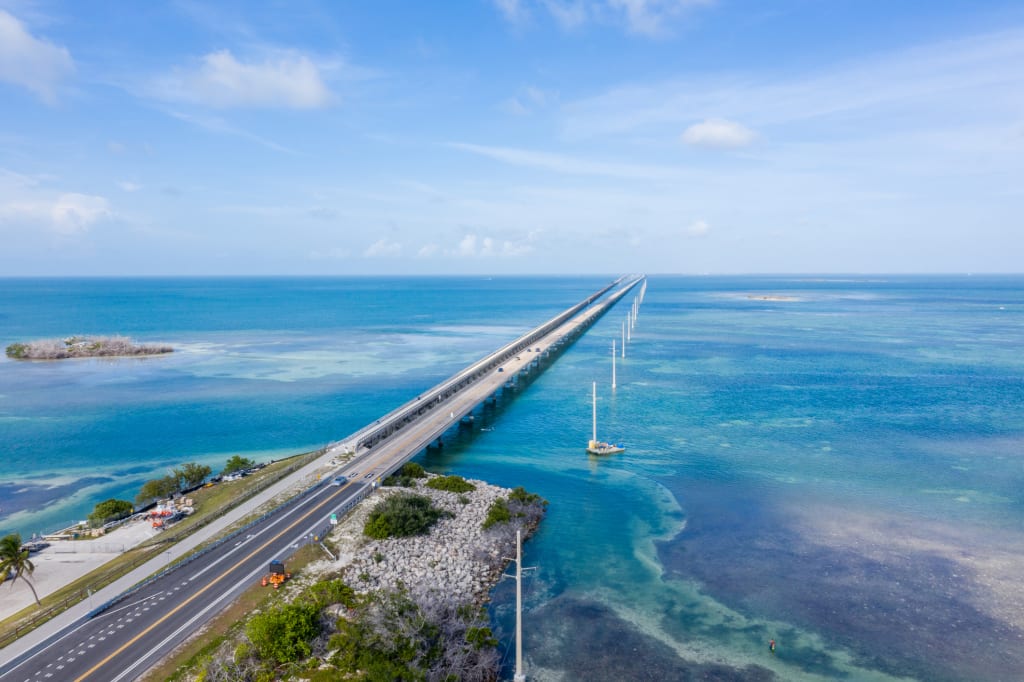 Address: 36850 Overseas Hwy, Big Pine Key, FL 33043 
Bahia Honda State Park is a Florida Keys treasure with sandy palm-lined beaches, beautiful sunsets, and gentle sea breezes. If you want quiet and relaxation, this is the place for you. They offer kayak and snorkeling gear rentals, boat trips out to the reef for snorkeling excursions, and more. You might also enjoy watching the shorebirds, animals, and viewing the island's plants. 
Bicycling
Birding
Boating and Boat Tours
Fishing
Geocaching
Hiking
Paddling
Picnicking
Scuba Diving and Snorkeling
Swimming
Three Beaches
Restrooms and Bathhouses
Concession and Restaurant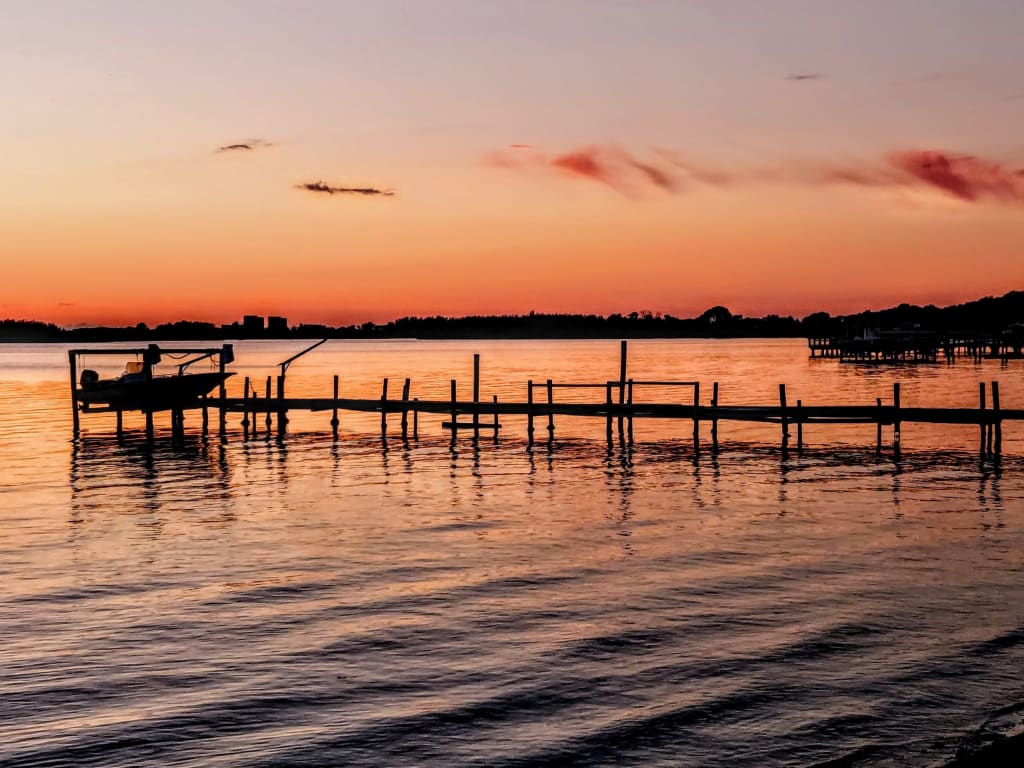 Address: 1843 S. Tamiami Trail, Osprey, FL 34229
Oscar Scherer State Park is surrounded by neighborhoods and highways but is a hidden tropical oasis with plenty to offer. This little piece of natural Florida has plenty of fun things to do. 
A Variety of Trails
Fishing Dock
Nature Center
Lake Beach Access with Swimming
Picnic Pavilions and Benches
Grills

 

Playground
Fire Rings
Tram Tours
Interpretive Exhibit
Restrooms, Shower Station, and Laundry Facility
Birding
Roller Blading
Geocaching
Wildlife Viewing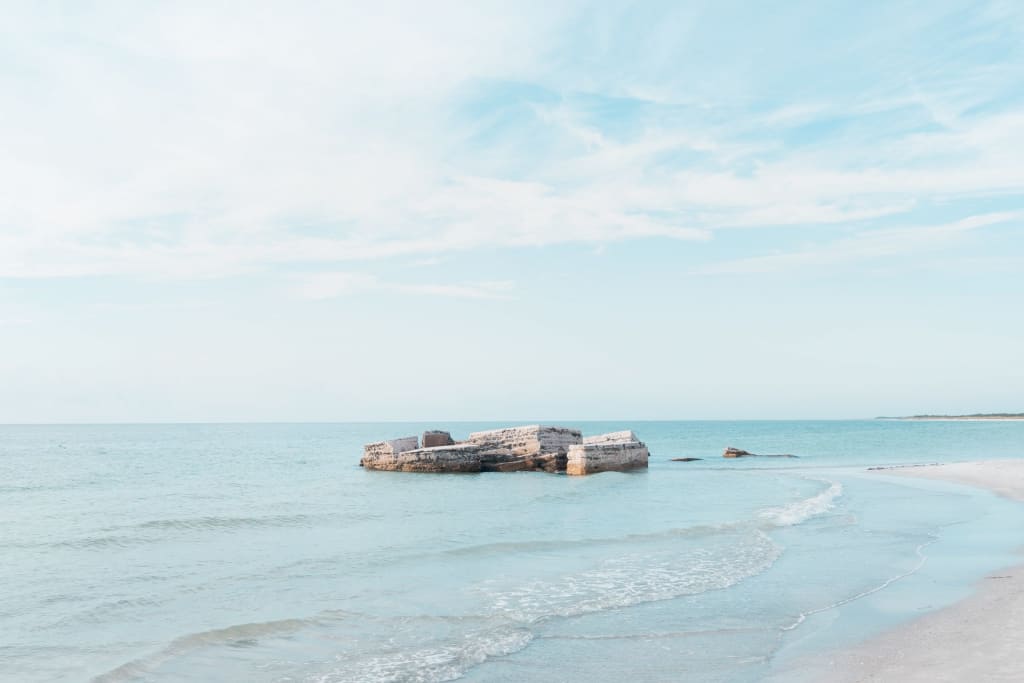 Address: 3500 Pinellas Bayway South, Tierra Verde, FL 33715
Fort De Soto Park is on the Gulf of Mexico side of Florida and has miles of pristine sandy shorelines. The park covers five islands and 1,136 acres. You can also ferry out to Egmont Key from the Fort De Soto fishing pier. It has a small lighthouse and the ruins of Fort Dade, built in 1899. It also offers fantastic snorkeling. 
There are 236 campsites with grills, electricity, water, picnic tables, modern restrooms, and showers,
Fort De Soto Park also offers plenty of activities. 
Fort De Soto Historic Fort and Museum
Paved and Natural Trails
Laundry Facility
Paddling
Dog Beach (off-leash) and Paw Playground
Campground Store
Special Campsites for Camping with Pets
Play Areas
Fishing
Gift Shop and Snack Bar
Sanitary Disposal Stations
Let Your Adventure Begin! 
Regardless of which van campground in Florida you choose, there is one thing for certain, you will have a great time! Just don't forget to call ahead or book online to make sure there will be a spot available to you.