Recreational vans, also known as camper vans or Class B vans, are vehicles that offer a home on wheels but with a more compact, able to go anywhere type of set up, making them the ultimate adventure RV. If you're in the market for an adventure mobile, but aren't sure where to start in your research, we're here for you. In this post, we'll dig a little deeper into the many benefits of van life and give you a little insight to what this craze is all about. Here's a closer look at some of the key benefits to owning one.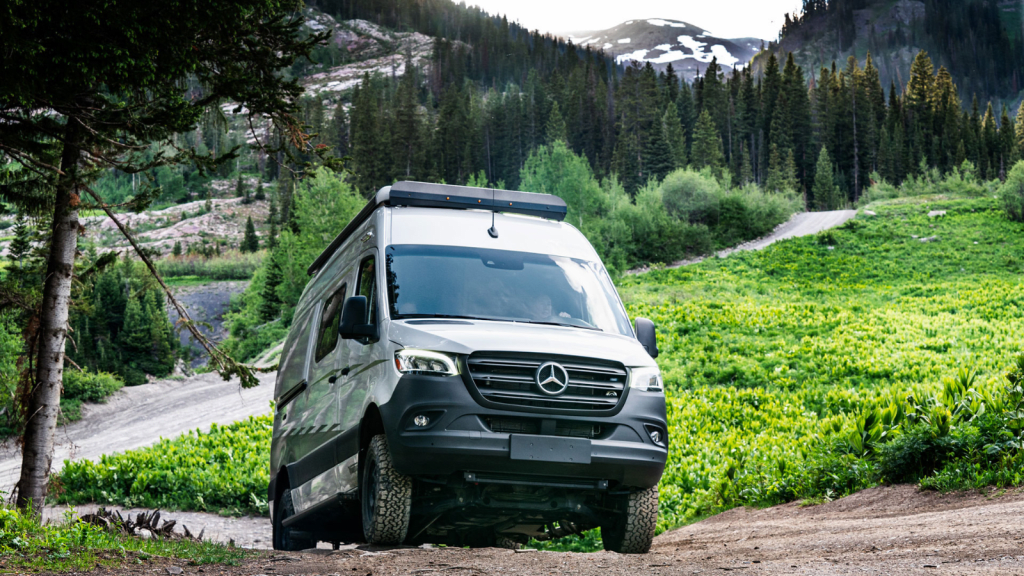 8 Key Benefits of Owning a Rec Van
Want to know what it's like to own a rec van? We've broken down eight of the biggest benefits. Here's what you need to know:
1. Small, Yet Powerful and Rugged
As we noted in the intro, rec vans are more compact RVs, but don't confuse their comparatively smaller stature with a lack of power. Class B vans are typically built on a cargo van chassis, which means that they'll handle similar to if you were driving a large van or truck – and you can still take your van places that a truck would be able to go. In other words, they're ideal for taking off the pavement and hitting the back trails to get to that perfect camping spot out in the woods, desert or elsewhere. With other types of RVs, you're essentially confined to the pavement and the campsite due to a lack of mobility and versatility.
2. Compact Enough for the City 
Rec vans perfectly pack power and durability into a compact footprint. Rec vans are typically only about 6.5 feet in width compared to the 8 or 9 feet of a Class A or C RV, and about half the size in length. This doesn't just mean that you're better able to stay in your lane while driving on the highway, but that these vehicles can easily enter and maneuver around the big city too. You shouldn't have an issue parking it in any garage, lot or on any street or city block. And you're probably not going to need a spotter to help you out whenever you put it in reverse and need to back up.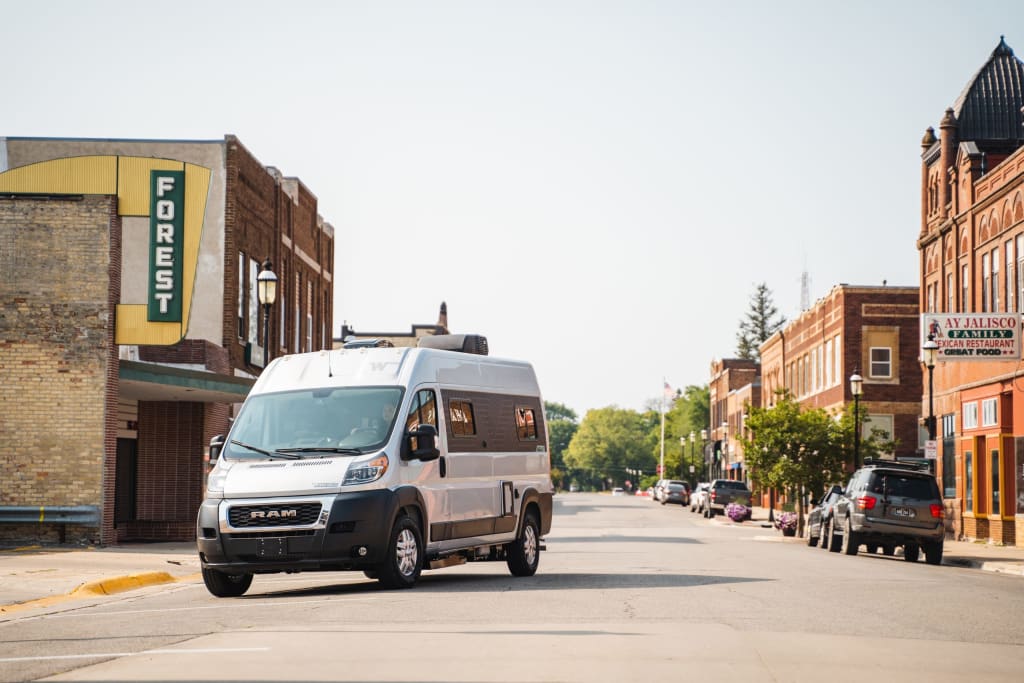 3. Versatile
Think of the rec van as the "tiny house" of motorhomes. It still packs all the amenities of a motorhome (i.e., bathroom, sleeping area, kitchen, etc.), but in a more compact footprint. Space is maximized to the fullest extent, making it a perfect vehicle for those with a minimalist mindset. Additionally, due to its compact nature and ability to drive anywhere from the big city to the dirt trail, rec vans can also double as everyday vehicles. Most models can fit into a standard home garage for easy storage and many rec van owners also use their vehicles to commute to and from work, run errands and more. Essentially, you can think of your rec van as your vehicle for both your business and your pleasure. Drive it to the office during the week and then hit the backroads trails on the long weekend.
4. Favorable Fuel Economy
Compared to the other classes of motorhomes, rec vans offer much more favorable fuel economy – so you can get more bang for your buck at the gas pump. While miles per gallon vary based on the model rec van that you own, most gas-engine models average about 20 miles per gallon and diesel-engine models up to 26 miles per gallon. That's significantly better than Class A motorhomes, which only get about 10 miles to the gallon, and large Class C vehicles, which get as little as 8 miles per gallon.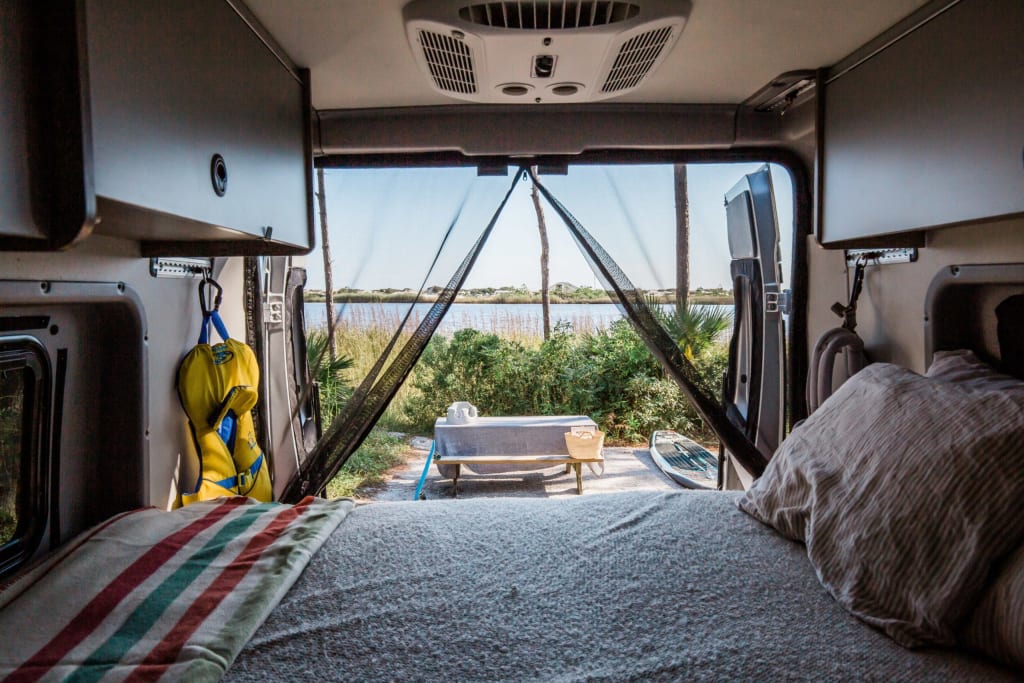 5. Functionality
Though rec vans offer a more compact footprint, they still contain everything you need to safely and comfortably get a good night of rest. Camper vans have up to 40 percent less interior square footage than larger motorhome classes, but that doesn't mean that this space isn't still functional and optimized. So don't think you'll have to check into a hotel to rest comfortably.
6. Easy to Drive
One of the biggest advantages to owning a rec van is how much easier it is to drive than larger RVs or motorhomes. Built on an automotive truck or cargo van chassis, they're more narrow in width and handle just as if you were driving… well, a truck or cargo van. They're far less intimidating to get behind the wheel of and, as noted earlier, drivers shouldn't be afraid of tooling them around the big city based on their compact nature.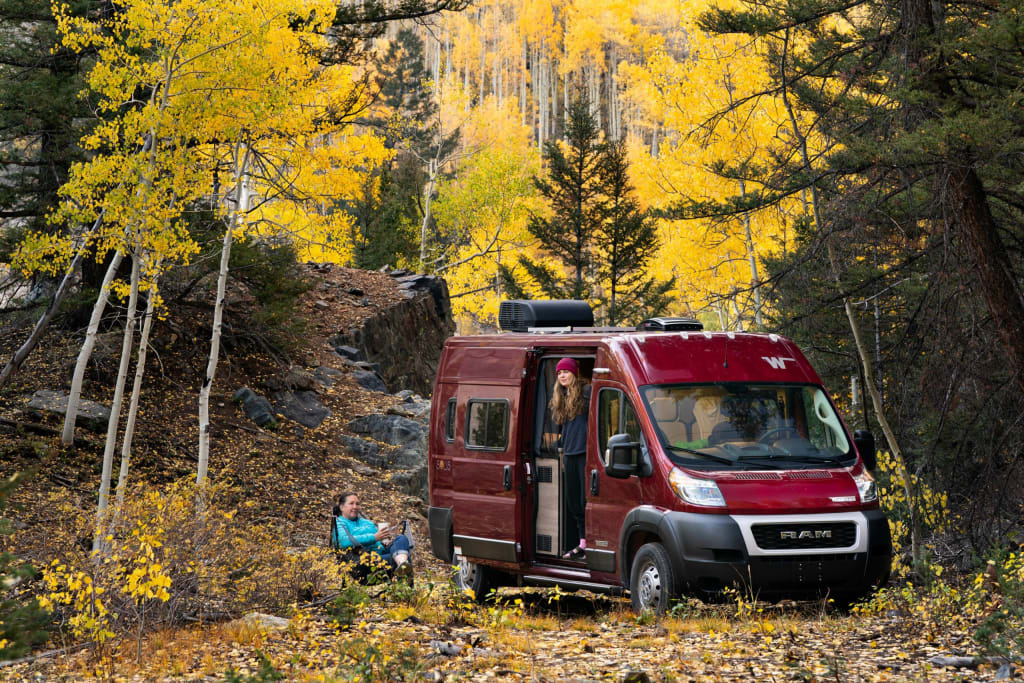 7. Comparative Affordability
A smaller vehicle isn't always going to translate to a smaller price tag – and while the specific cost range varies based on the type of van you purchase and what amenities are included, if you consider that the total cost of ownership is likely to be comparatively less than other motorhome classes, you'll see their affordability. This covers everything from storage prices, servicing, fuel, campground fees, parking, and so forth. Additionally, smaller, portable toilets mean that you likely won't have to pony up dumping fees, and because you can take these vehicles off the beaten path, you're more able to find free camping and not be confined to the campground fees that RVs are subject to.
8. Fun and Adventure
Last but not least, owning a rec van is simply fun and offers a lifestyle that's full of adventure and discovery. Take it out to the desert and sleep underneath the stars while you listen to the sounds around you. Park it at the lake for a day of fishing, relaxation and swimming as you unwind on the weekend from a busy workweek. It can provide a much more comfortable sleeping environment than a tent when driven to music festivals. And, of course, it's still practical enough to use as your everyday vehicle for running errands and getting to work. If you'd rather spend your free time getting in touch with nature and everything the world has to offer, a rec van is for you. So skip the five-star resort with the luxurious pool and opt for four wheels and an open road.
From flexibility and versatility to the fun and adventure that you can have when you're behind the wheel and after you put it in park at your destination, there's no shortage of memories that you can make when you own one yourself. To browse our inventory to start your #vanlife today, click the the link here.