Looking to join the RV lifestyle or perhaps you're tired of the complexity of your current RV? La Mesa RV and Winnebago have you covered. Announcing the latest addition to the Winnebago Solis family… the Solis Pocket.
The 2022 Solis Pocket is an entry level adventure van designed to make RVing simpler for first time buyers, singles, couples, or those looking to trade in their larger RV for something easier to handle. Don't be fooled by its size, the Winnebago Solis Pocket with the 36A Floorplan is not a stripped down basic model. Winnebago has packed a handful of unique features and creature comforts into the Pocket, making it not only an attractive but affordable vehicle that you will be proud to own and drive.
2022 Solis Pocket Built for Size: 
Built on the Ram ProMater platform, the Solis Pocket has a wheelbase of 136", making it as nimble and maneuverable as a standard van. The overall length of the Pocket is 17 feet, 10 inches, nearly two feet shorter than the standard Solis and three feet shorter than the Solis 59PX model. The smaller size of the Solis Pocket makes it an ideal, everyday vehicle as well as a the ultimate cross country adventure mobile.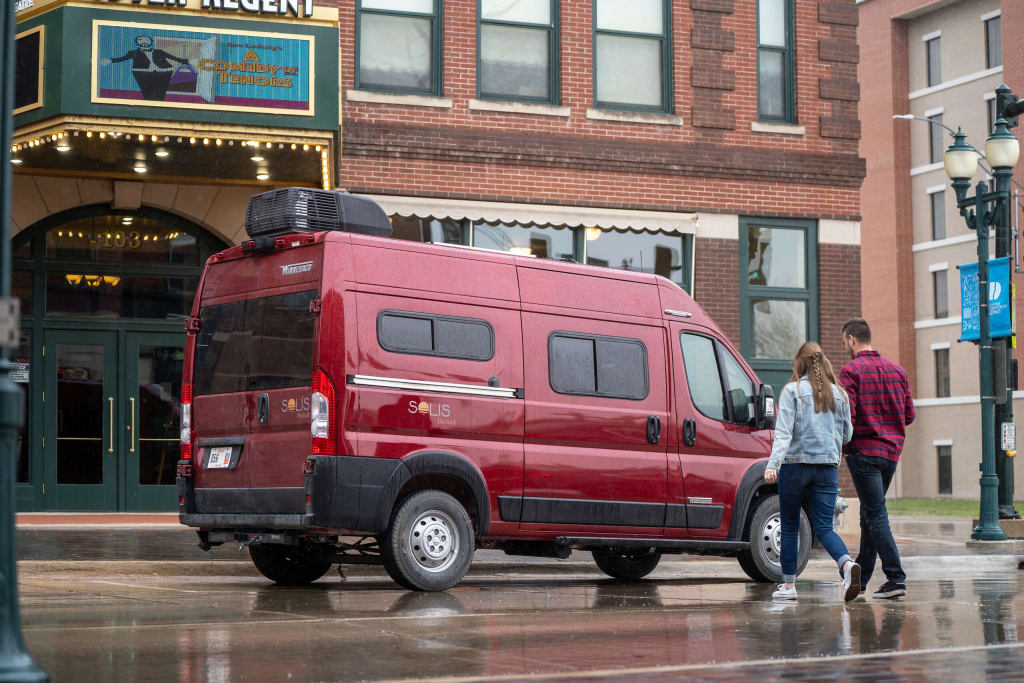 Need to pick up groceries? Want to take a daycation or a month long adventure? The Solis Pocket can do it all. You won't have to worry about finding a parking spot either. The smaller wheelbase and nimble handling mean you no longer have to park in oversized spots while running errands during your trip. With a 3.6 liter V-6 gas engine mated to a 6-speed automatic transmission, the Solis Pocket handles the road like a car but comes with the perk of a living space.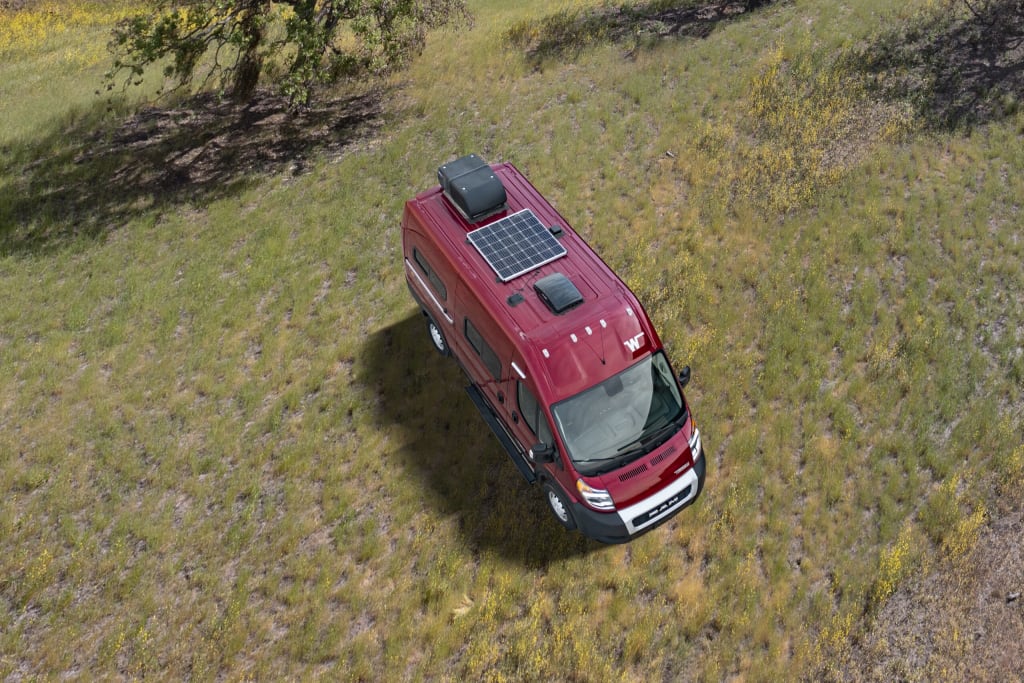 Unique Benefits of Owning the Solis Pocket: 
Traveling in a Solis Pocket is safer and easier with safety features not typically seen in other Class B RVs. These additions include but are not limited to crosswind assist, a digital review mirror and a backup camera.
Inside Solis Pocket, you'll find such conveniences as LED ceiling lights, systems monitor panel, a dinette with two facing seats that convert to a sofa/daybed, heavy duty vinyl flooring throughout for ease of clean-up and loads of gear space towards the rear. The galley is outfitted with a two-burner range top with glass cover, a single door 12 volt compressor driven refrigerator/freezer and a stainless steel sink.
For ease of entry and exit Winnebago has equipped the large side sliding door with a side screen built with a magnetic closure in addition to the standard zipper so that you can access the refrigerator without having to enter the RV or your pet can access the van without needing to be let in through the zippered side.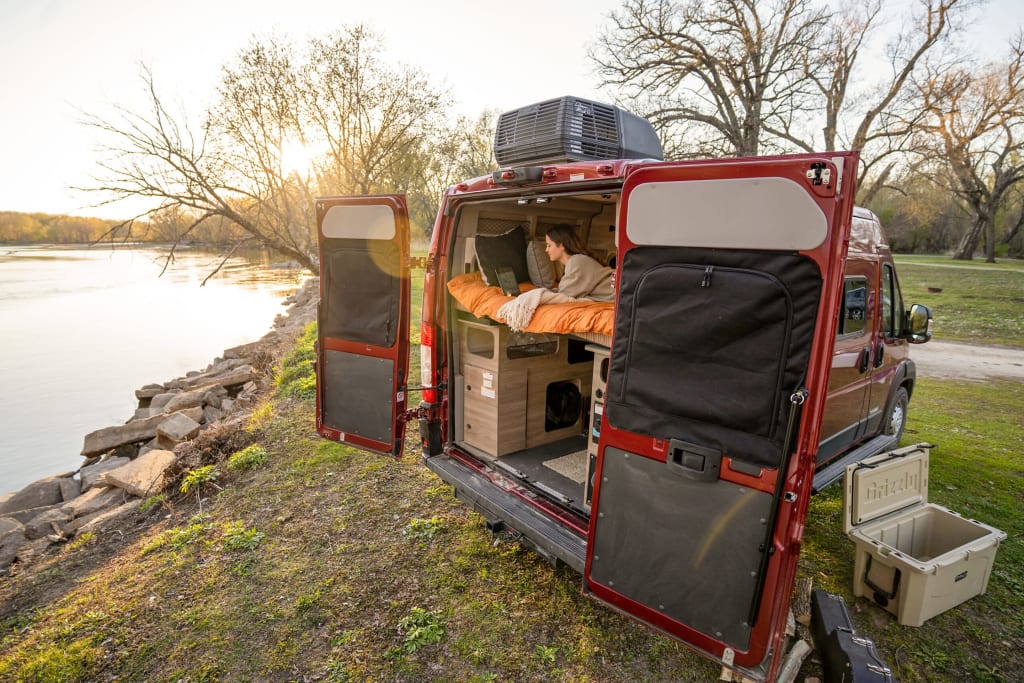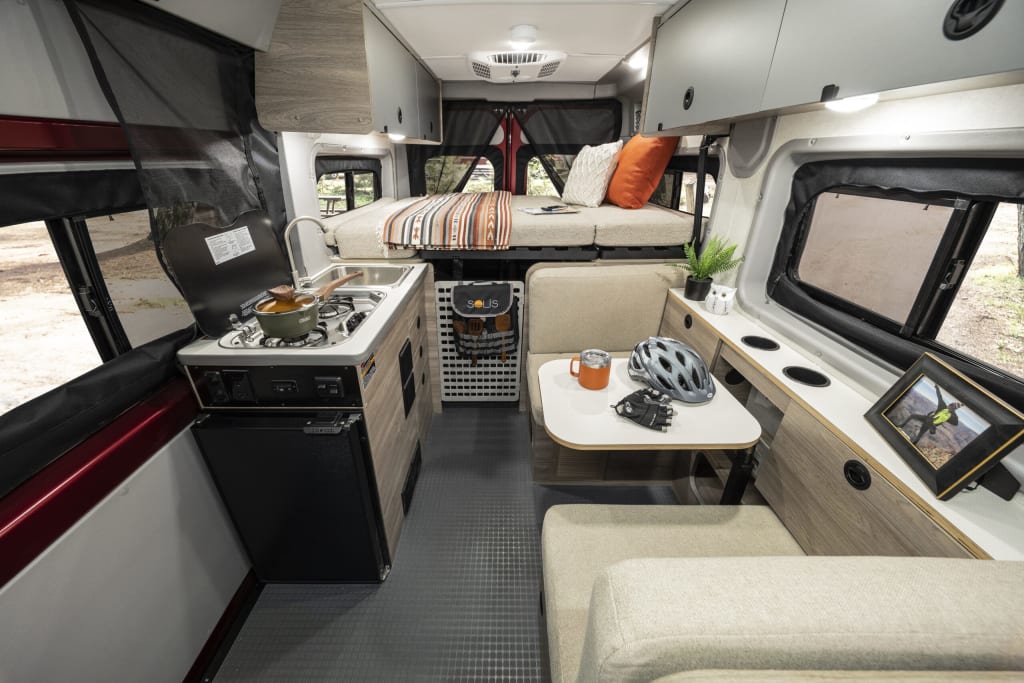 Winnebago Solis Pocket 36A Floorplan
Let's Talk About Living Space: 
Small vans are great, but what about space? Despite its smaller size, the Solis Pocket is packed with versatility. With a murphy bed, storage compartments with magnet ceiling clasps, rotating driver and passenger seats and a lounge area with multiple possible configurations, you'll have enough room for your guests and your gear. When not entertaining, the back area can be separated by a gate with magnetic closure for pets or to keep your gear from sliding to the front while driving on slopes and curves.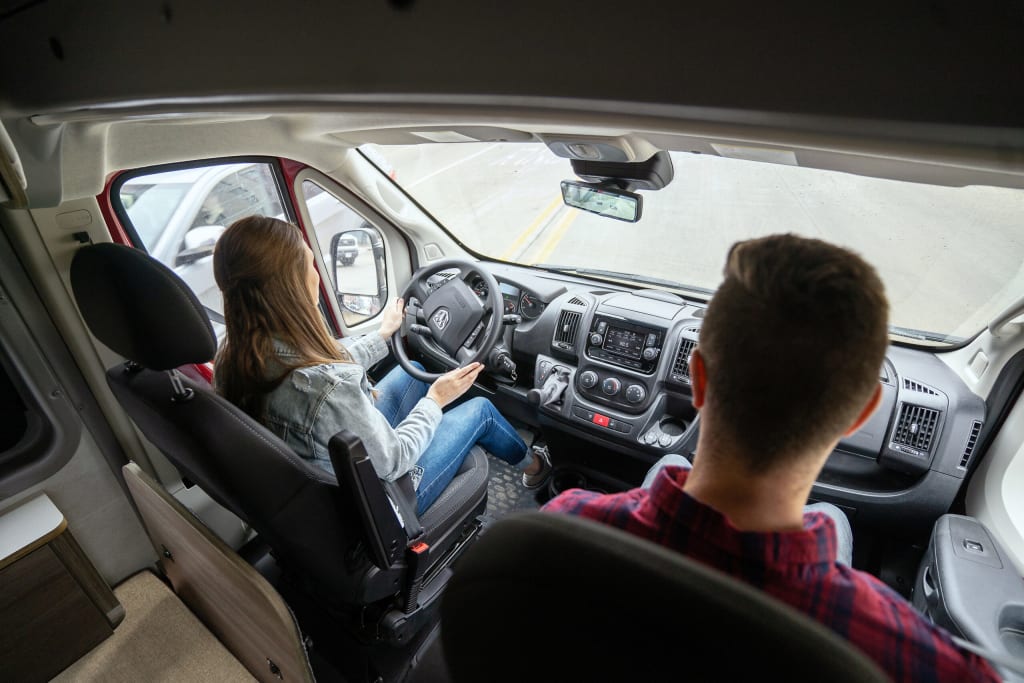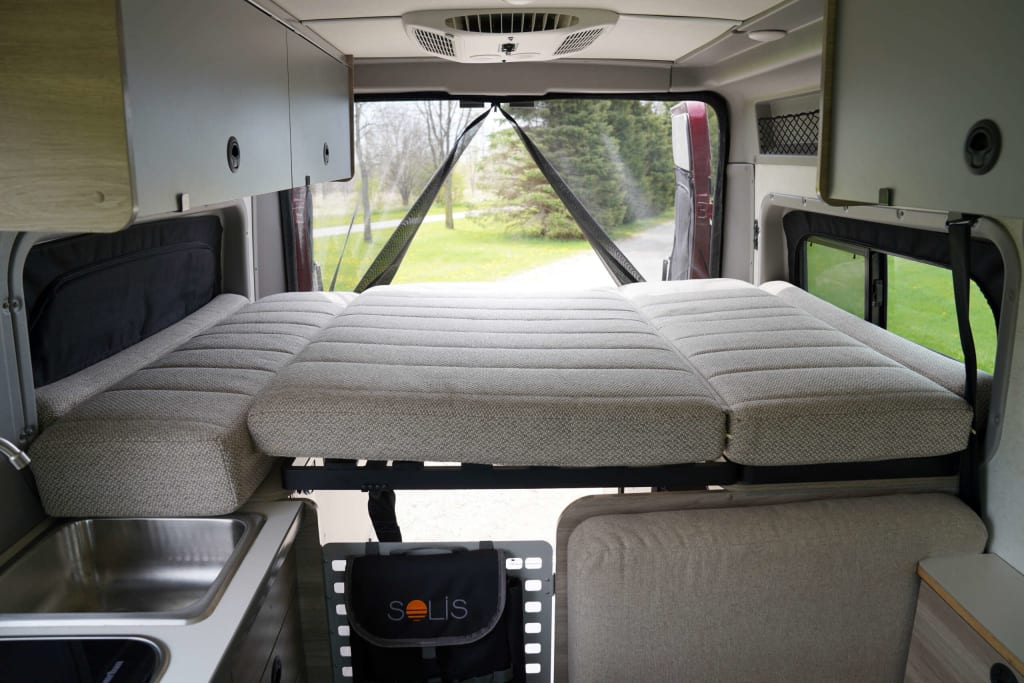 The Finer Details: 
Electrical power to the Solis Power is provided thru the 30 amp service and removable exterior power cord.  Interior temperatures can be moderated thru the use of the roof mounted Coleman Mach 10 air conditioner or the ducted Trauma VarioHeat system. The Solis Pocket sets the gold standard in all season insulation and capability. This means you can take your van anywhere and still be comfortable.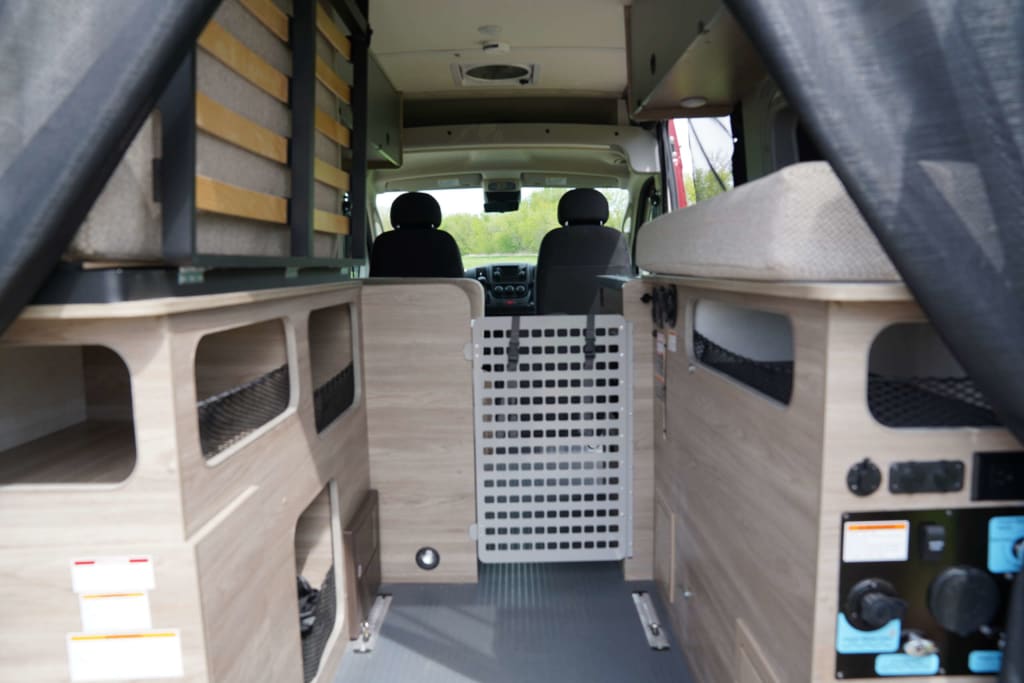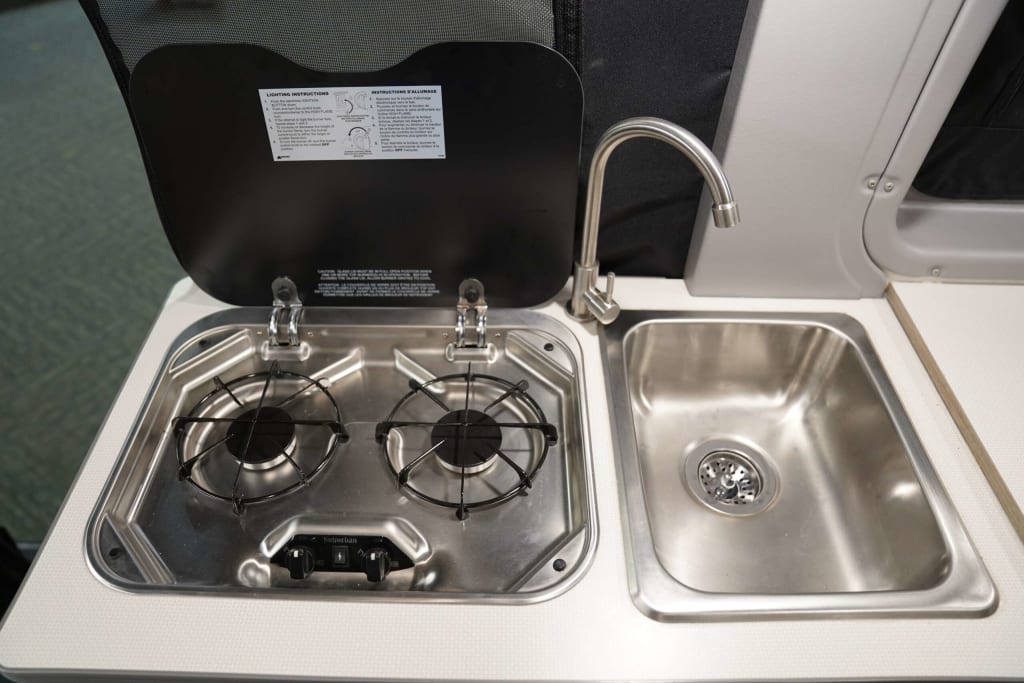 Additional Features Include:
– 20 gallon fresh-water tank
– 20 gallon gray water tank
– 20 pound removable LP tank
– 24 gallon fuel tank
– Gross vehicle weight rating of 8,550 pounds
Maintenance on the Solis Pocket is a breeze. With everything situated above the floor (such as the water tanks, water lines, and propane tank) access and maintenance of this critical equipment is eased. You'll also know when to refill your freshwater because this RV comes with a backlit freshwater sight glass. Even something as simple as a replacing a cabin light is made easier because the ceiling lights are easy to replace LED lights. The Solis Pocket doesn't require you to climb under the unit to access plumbing or LP equipment, which is often the case on other types of products of this size.
Winnebago offers a 12-month or 15,000-mile basic warranty on the 2022 Solis Pocket.
Exterior Color Options and Dinette Layout Details: 
The Solis Pocket comes in three exterior color options, all of which La Mesa RV has on order. The Pocket is highly versatile as the dinette offers multiple conversion options from daytime to sofa mode and sleeping preferences. Check out the conversion layout details below.
Join the Revolution: 
If you're ready to discover where backroads may take you while also transporting your gear and essentials with ease, the Solis Pocket may be your choice for an adventure van that comes with the convenience of an everyday commuter vehicle. With maneuverability, safety, great versatility, and simplicity, the Winnebago Solis Pocket is your first choice in the small form factor van lifestyle.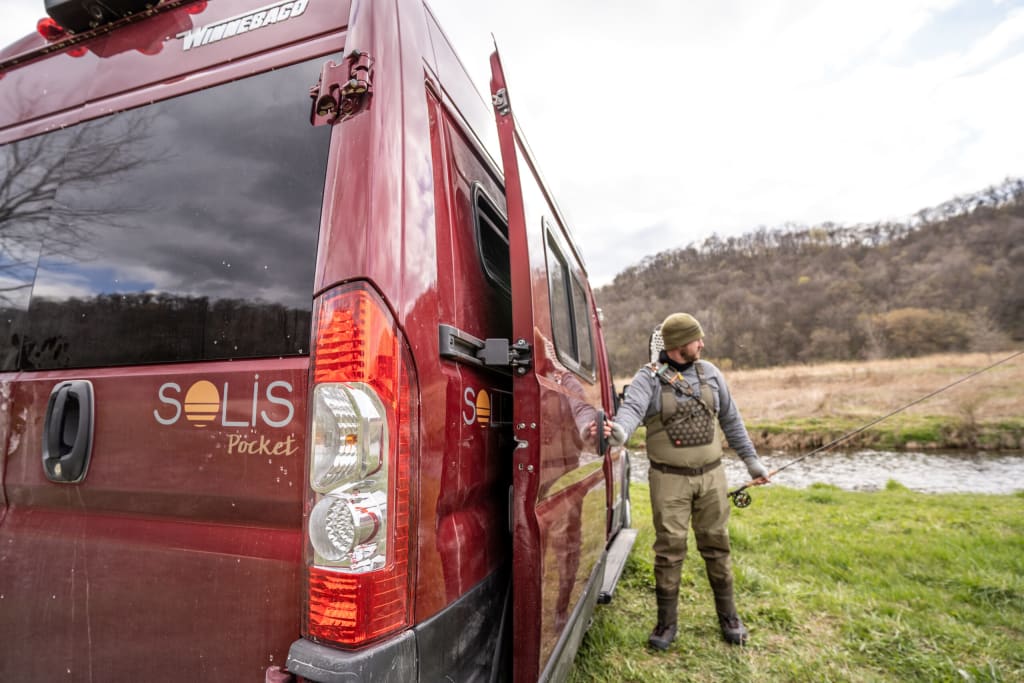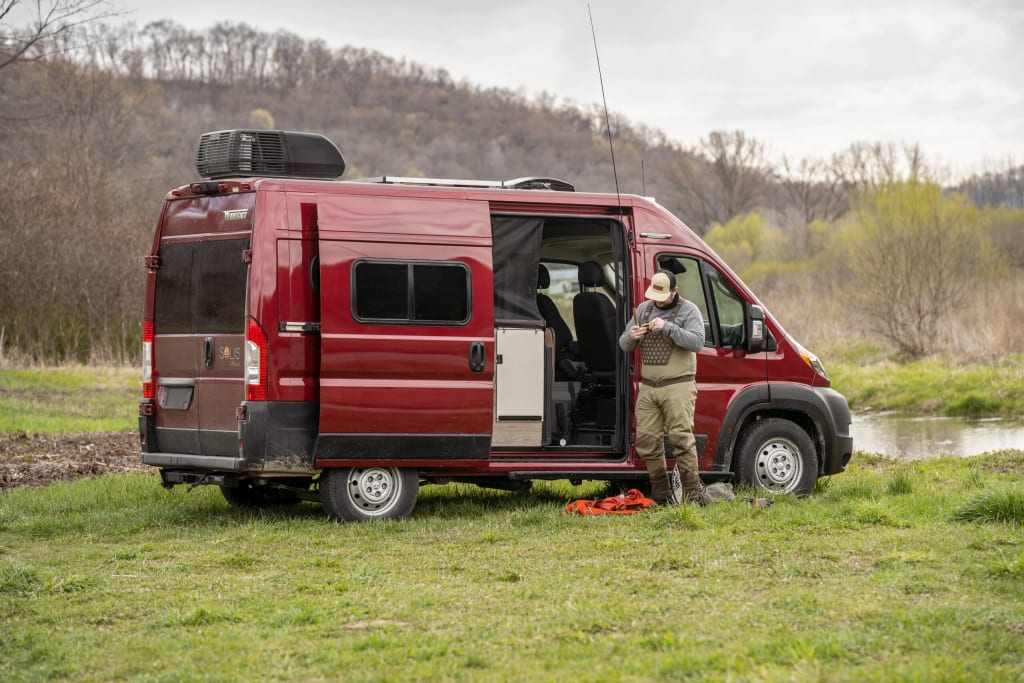 Stop by Rec Van in Fremont, California or give us a call to join the revolution and bring home the new 2022 Winnebago Solis Pocket. If you're ready to make moves or want to browse our inventory further, click here. The Solis Pocket may be small in stature but it's big in comfort, features and ability to take you where you want to go in style and ease.