Austin, Texas, is a city for the adventure seeker. With rivers, natural springs, lakes, and hiking trails everywhere, it's the perfect place for an epic road trip—especially in your campervan! If you're looking for an outdoor excursion like no other, Austin should be on your list.
Keep reading to learn more about why Austin is an ideal adventure destination. We'll talk about the top activities and attractions in the area, including the best places to park your campervan, trailer, or RV!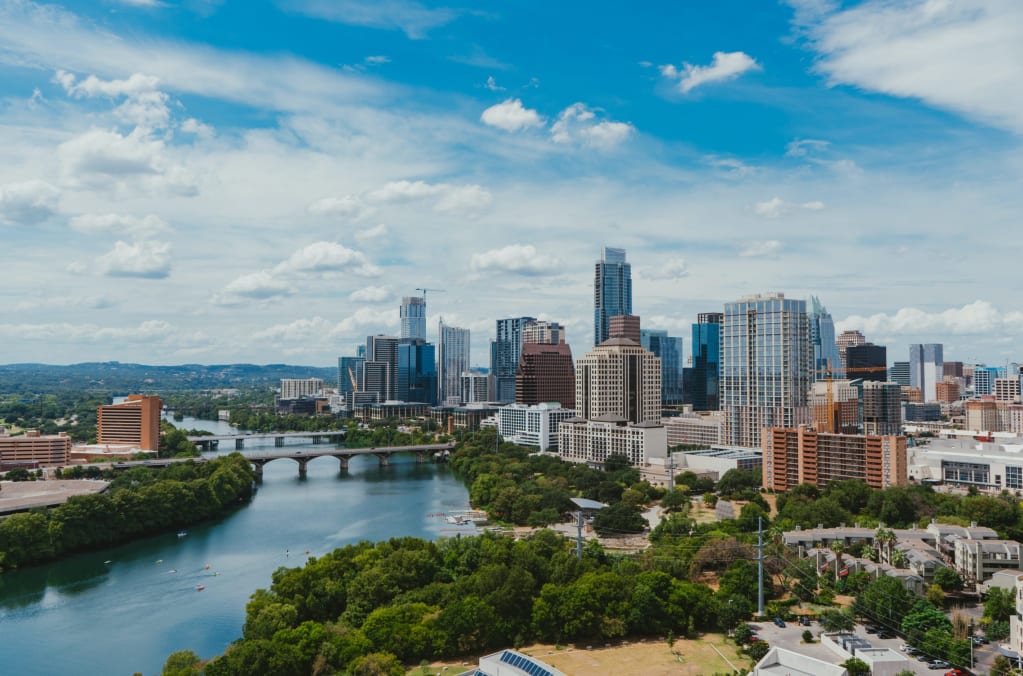 About Austin, Texas
Austin is a thriving, up-and-coming city located in the central region of Texas. With 300 days of sunshine every year, it's perfect for spending time in the great outdoors. Also, with an average temperature of 68 degrees, this makes outdoor adventures even more enjoyable!
Another leading reason why people love Austin is that you can find a wide variety of outdoor activities. From paddleboarding and swimming to hiking and biking, this area is a nature lover's dream.
Where to Stop Along the Way
Can't wait to arrive in Austin? Before you get to this magical city, you'll want to stop at a few places on the drive over. Consider visiting the following destinations, depending on where you start your journey:
Driving North
If you begin your excursion in south Texas, try to make a stop in the San Antonio area. If you do, visit Remember The Alamo for an awesome history lesson. It's also a beautiful historical site! The River Walk is another popular attraction, featuring a peaceful walking trail along the San Antonio River.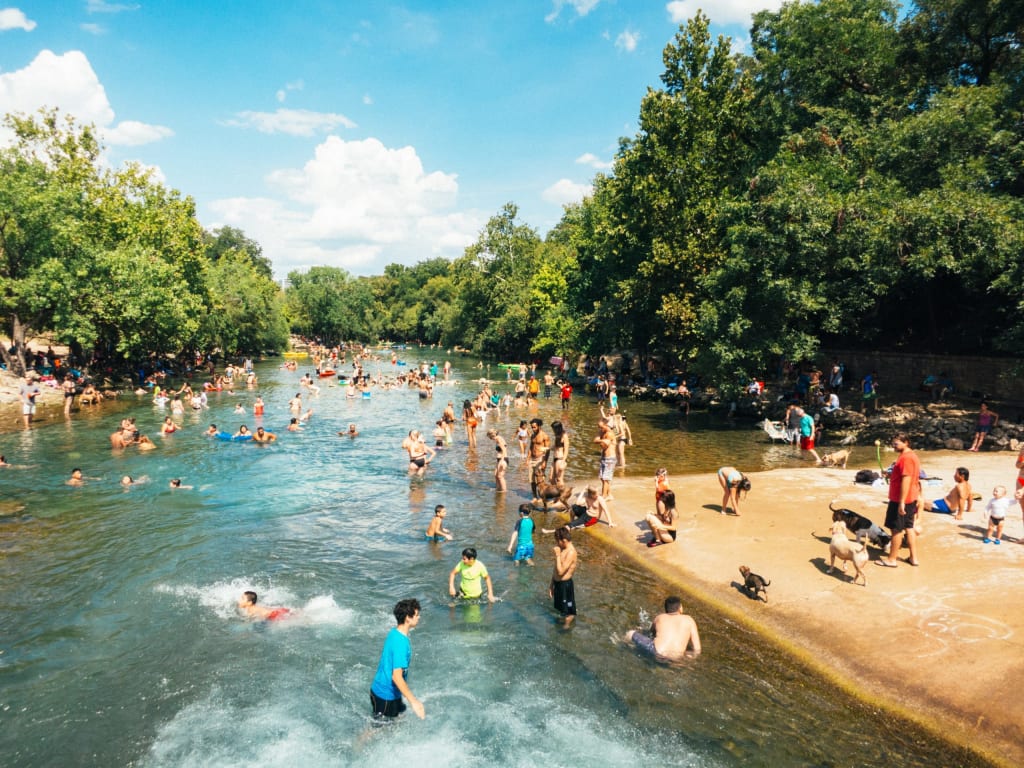 Headed West
If you're driving west, you may pass through Houston and parts of Louisiana. In Houston, consider paddling through Buffalo Bayou, which provides calming waters and an excellent view of the Houston skyline. If you want a fun beach day, check out Surfside Beach. When passing through Louisiana, some notable activities include fishing off the Gulf Coast and camping in Kisatchie National Forest.
Driving South
A southern drive into Austin offers a one-of-a-kind road trip. If you're in Kansas, check out some awesome nature areas, including Clinton State Park or Kanopolis State Park. These places offer hiking, camping, horseback riding, and more! If you find yourself in the great state of Oklahoma, some popular tourist areas include the Wichita Mountains, Natural Falls State Park, and Elk Mountain.
Headed East
Passing through California, Arizona, or New Mexico on your drive? In California, our favorite spots include the town of Monterey, Yosemite National Park, and the city of San Diego. In Arizona, you'll be blown away at the unique landscapes in Sedona and the Grand Canyon. If New Mexico is on the agenda, the town of Taos and Lincoln National Forest are some popular outdoor destinations.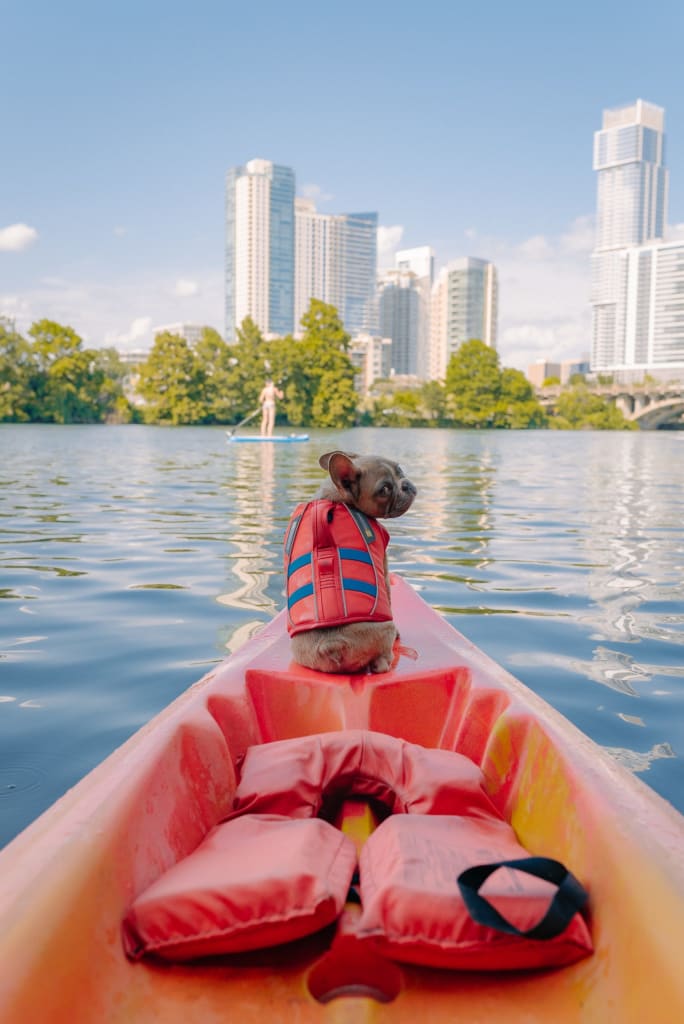 Austin—A City of Outdoor Adventure
If you like outdoor fun, Austin should be your next travel destination. And while the area has remarkable hotels and lodging accommodations, it's best to stay in your campervan! You'll find plenty of places to park your ride and experience the area's excitement.
Be sure to check out the following outdoor activities and attractions in Austin:
Swimming
While it may sound surprising, Austin is the ideal place to take a dip in some refreshing water. There are numerous natural pools and spring-fed swimming holes to enjoy yourself! Take a look at a few of the top swimming areas in Austin:
Barton Springs
Deep Eddy pools
Barton Creek Greenbelt
Hamilton Pool
Krause Springs
These sites feature cool, crystal-clear water that's the perfect treat on a hot summer day!
Paddling
Whether you enjoy paddleboarding, kayaking, or canoeing, Austin has several areas to get in the water. A few of the most popular places for paddling include Lady Bird Lake, Lake Travis, Snake Island, Barton Creek, and Festival Beach. Nothing beats being on the water when the weather is exceptional!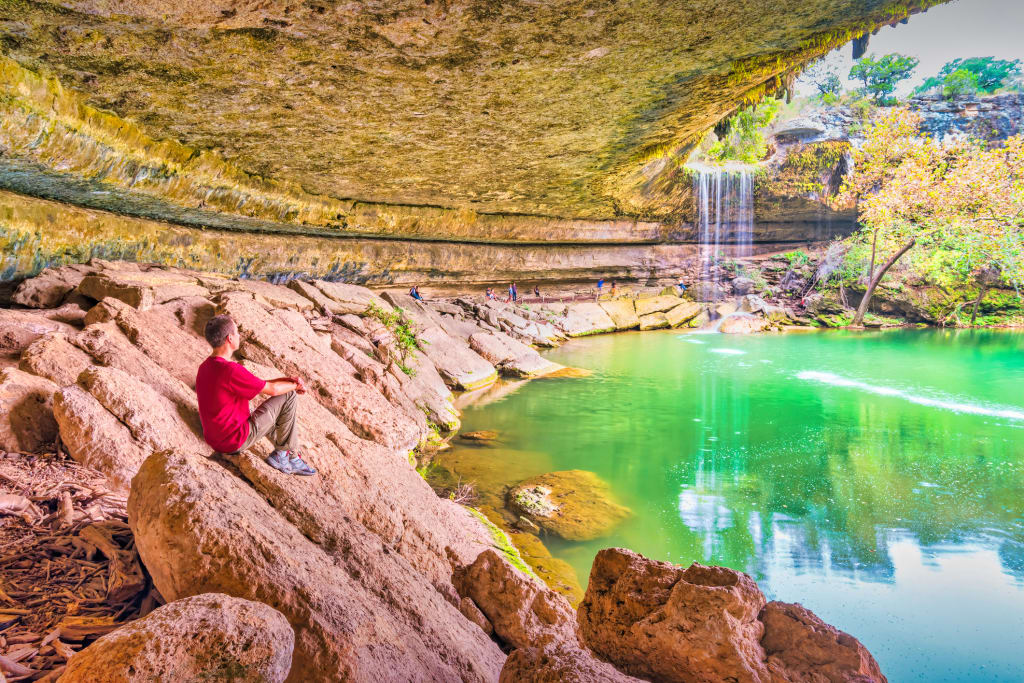 Hiking
Looking to hit up a hiking trail? With fantastic weather and plenty of room to roam, Austin is a preferred city for many hikers. Furthermore, there are several hiking trails close by and a few just outside of the city!
Take a look at some of the most popular hiking trails in the area:
Twin Falls and Sculpture Falls
Lady Bird Lake Trail
Hill of Life
Onion Creek and Homestead Trail Loop
Turkey Creek Trail
Hamilton Pool (featured above)
There is no shortage of trails in the Austin area. In addition, many of them are easily accessible from several nearby campgrounds!
Biking
Biking in the Austin area is an incredible experience. You can witness the beautiful scenery, see the gorgeous wildlife, and have a relaxing day in nature. Furthermore, Austin is ranked among the leading bicycling cities in the United States! If you're into mountain biking, Barton Creek Greenbelt and Pace Bend are a few popular areas to hit the trails. Have a road bike? Veloway and Zilker Park could be just what you had in mind.
Wildlife Viewing
Several different animal species call the Austin area home. This includes birds, bats, coyotes, foxes, and deer. If you've never been bat-watching before, Austin provides the perfect opportunity. Every single year, millions of travelers visit Austin from late March through early fall to witness the largest urban bat population in North America. Be sure to head to the Statesman Bat Observation Center for a show like you've never seen before! If you prefer colorful birds, the area also features 420 bird species for your viewing pleasure!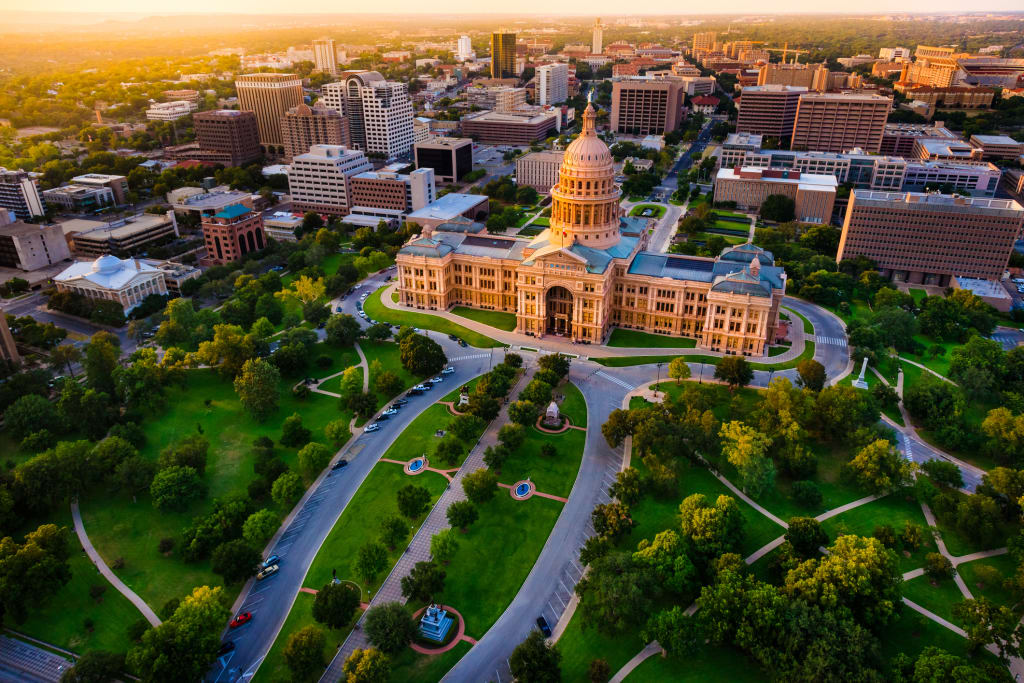 Camping
Camping is the ideal way to stay in Austin! With dispersed camping opportunities, campgrounds, and RV parks all over the area, finding the perfect spot is easy. Check out a few of the camping options in the region:
McKinney Falls State Park
Oak Forest RV Resort
Emma Long Metropolitan Park
Grelle Recreation Area
Austin Lone Star RV Resort
Pecan Grove RV Park
Many of these camping sites feature RV hookups, fire pits, restrooms, and more! And best of all—they're close to several attractions and outdoor adventures!
Travel Tips
Austin is a remarkable place to visit any time of year. However, keep the following travel tips in mind to make the most of your vacation:
Take advantage of the outdoors: With so many outdoor activities, try to experience as many as possible!
Wear sun protection: With 300 days of sunshine, you'll want to bring hats, sunscreen, and sunglasses.
Prepare for the weather: Summer temps can get scorching, so watch the weather and plan accordingly.
Bring your reusable water bottle: With high temps, high humidity, and an abundance of sunshine, make sure your reusable water bottle is packed.
Follow these tips to stay comfortable and have the time of your life in Austin!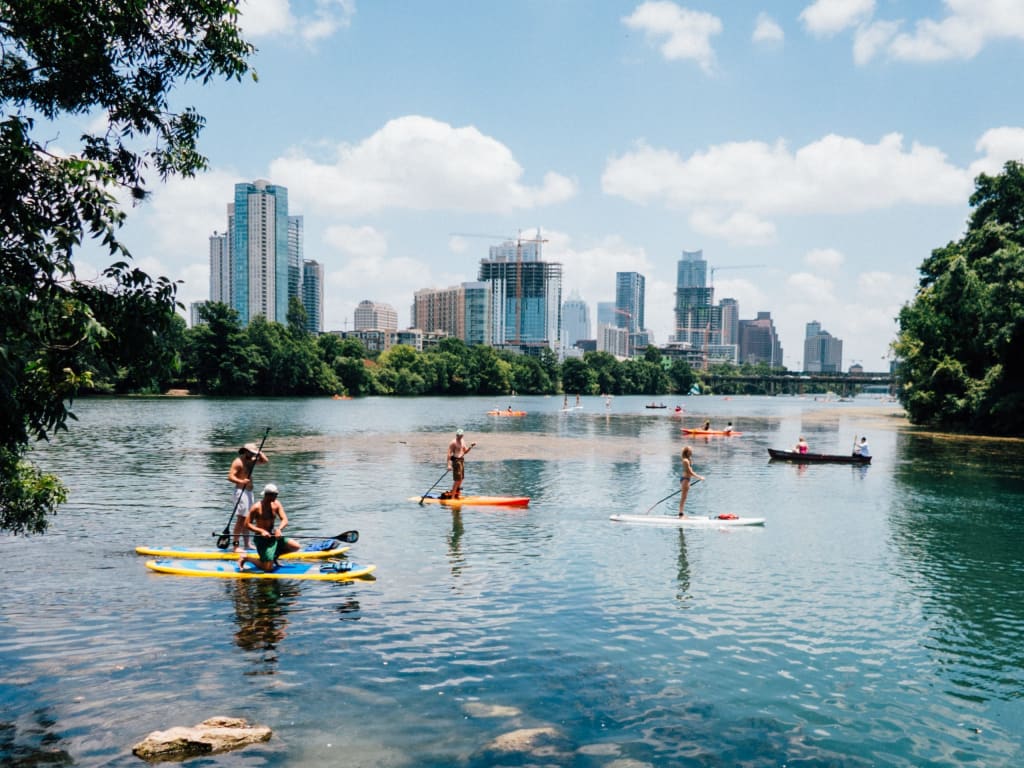 Map
Check out the following details for some locations we talked about earlier:
Swimming Spots
Hiking Trails
Campgrounds
Hidden Gems
As Austin is an amazing place, the area can get congested with people. If you're looking for some off-the-beaten-path destinations, check out the following hidden gems:
Secret Beach
Airmen's Cave
Casa Neverlandia
Twin Falls
Caves at Campbell's Hole
For a calm, relaxing day in the outdoors, these hidden gems don't disappoint!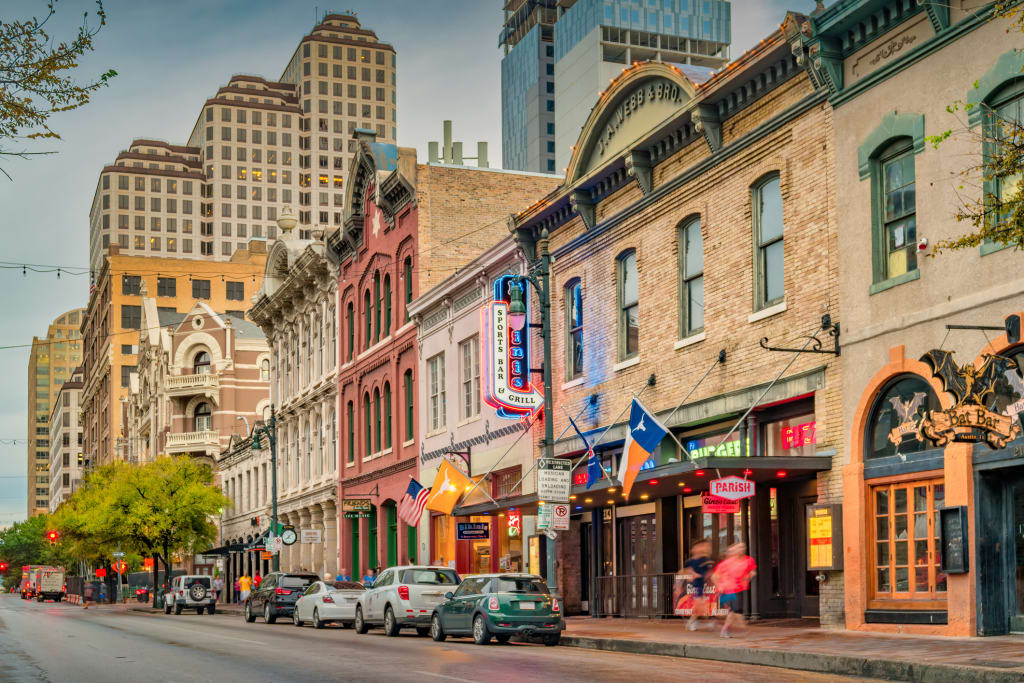 Start Your Austin Adventure With Rec Van!
Rec Van is here to make your road trip dreams come true. We're happy to be a leading provider of new and used campervans! Whether you need a basic model or a decked-out van with all the bells and whistles, we have your solution.
Check out the campervans we have for sale, and call us with any questions!