While it may sound surprising if you've not ventured there, Northern Arizona actually offers some of the best scenery in the United States. From the Grand Canyon to Sedona, there is plenty to see in this Southwestern paradise. Traveling to Northern Arizona is a must. There are several hiking options, gorgeous views, and tons of space for camping in your van. And sitting just a few hours north of Phoenix, escaping to a big city is well within reach.
In this post, we'll discuss some reasons why Northern Arizona is a destination worth checking out. You'll learn all about the popular attractions, some hidden gems, and what makes this area the jewel of the Southwest!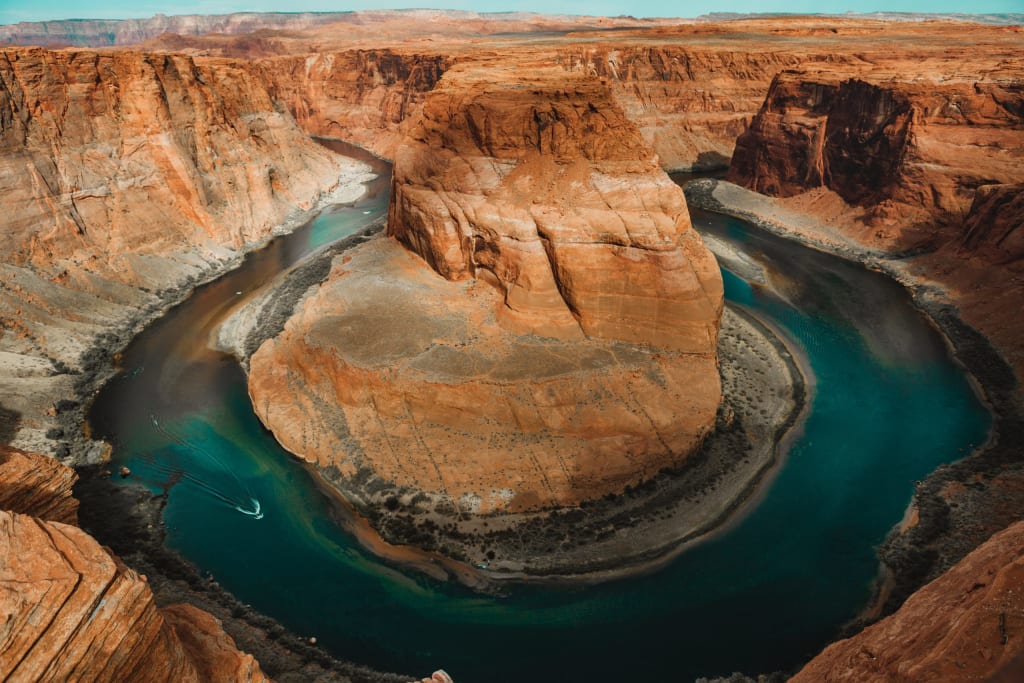 Northern Arizona: Beauty Beyond Words
When people think of Arizona, the Grand Canyon typically comes to mind. However, while the Canyon is a sight like no other, Northern Arizona offers so much more. Another well-known area in this region is a city called Flagstaff, which is home to one of the state's major colleges, Northern Arizona University. Aside from this prestigious school, Flagstaff is also known for being in the heart of the largest stand of Ponderosa Pines on the planet!
With all of this forest land to explore, there are tons of possibilities for parking your campervan. Better yet, you can experience plenty of adventures right outside your door! If you're ready for a southwestern experience like no other, Northern Arizona is waiting for you.
Stopping Along the Way
Northern Arizona has several things to see and tons of places to go, but you can also find some sweet adventures along the way.
Heading North
If you're driving up to Northern Arizona, there are some cool spots to check out. Puerto Peñasco is a hot spot in Mexico, featuring beach-lined nightclubs, bars, and delicious restaurants. You can also find several areas to park your campervan. Come here during spring break for a party like no other. The cheap prices are another perk of this coastal town. Once you cross the border, you'll land in Tucson just a few hours later. Here you can find several restaurants and a vibrant downtown scene. Once you keep driving north, you'll be in Phoenix in under two hours. This major city is home to exciting sporting events, mouth-watering cuisine, and shopping malls everywhere you look.
Driving East
When heading towards Northern Arizona from the west, some awesome spots worth checking out include Southern California, Las Vegas, the Hoover Dam, and Joshua Tree National Park. Sequoia National Forest is also found just north of Los Angeles, featuring some of the most beautiful trees on earth. If you're into gambling and having a few cold ones, stopping by Las Vegas is almost necessary. You'll find casinos in every direction, all types of food, and some of the most interesting people in the United States.
Cruising South
Just north of Arizona is the great state of Utah, and adventure is found throughout this awesome state. Furthermore, Utah's mild temperatures mean camping can happen comfortably all year long. Be sure to check out Zion National Park and Bryce Canyon for some astonishing views.
Adventuring West
Traveling east into Arizona also features tons of adventure. First, you can't forget about Colorado. In the heart of the Rocky Mountains, you'll find several hikes, amazing scenery, and arguably the best skiing in the West. Telluride and Durango are some other must-see spots in the state. Telluride is a true ski town with plenty of outdoor adventure, and the San Juan Mountains in Durango provide scenery unlike anywhere else.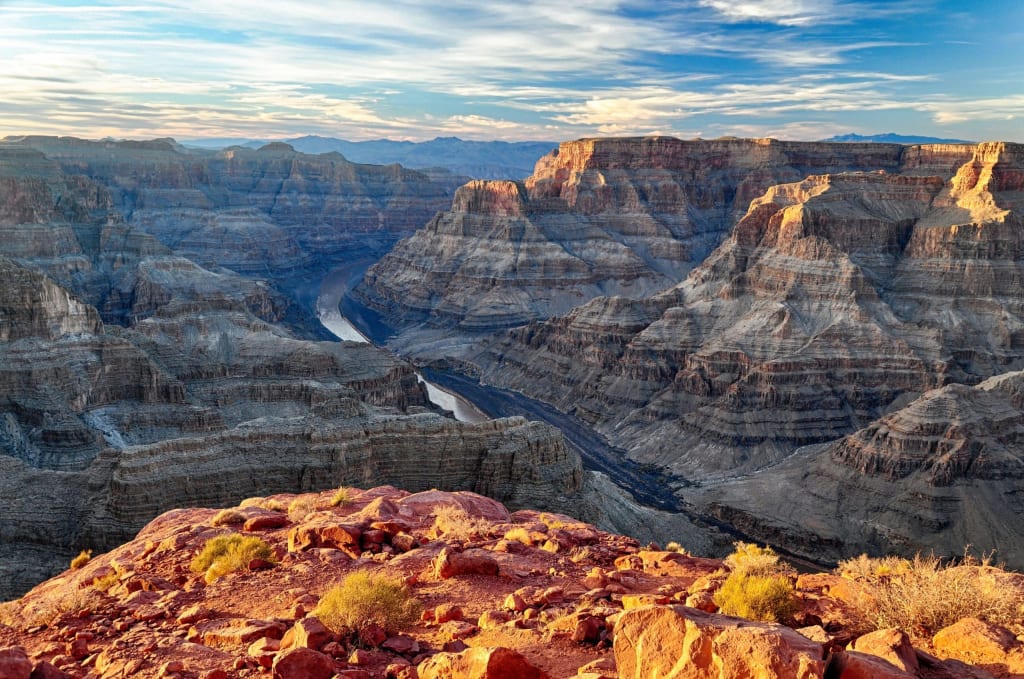 Adventure Awaits in Northern AZ
As soon as you drive into Northern Arizona, you'll be greeted with blue skies and gorgeous views all around. When you get close to Flagstaff, you'll see the massive San Francisco Peaks giving you a warm welcome. Check out all the incredible activities and destinations this area offers:
Sightseeing
If sightseeing is on the agenda, you've come to the right place. First and foremost, you have to check out the Grand Canyon. Even a quick drive-by is worth the trip. You will stare in awe at one of the world's largest canyons.
Another sightseeing treat in Northern Arizona is the amazing town of Sedona. Known for its dramatic red rock mountains, there really isn't anywhere like it. Even a quick drive through Sedona will leave you speechless. Also, driving through Oak Creek Canyon to Sedona is highly recommended.
Hiking/Backpacking
Hiking trails are scattered all across Northern Arizona. One of the top hiking spots lands us back in gorgeous Sedona. Some notable hiking trails in the area include Cathedral Rock, Devil's Bridge, and Bell Rock. You should also take a dip in the pristine waters of Oak Creek, which can be found just minutes from several campgrounds!
Thinking of a unique backpacking trip? If so, check our West Fork Trail just north of Sedona. From changing leaves in the fall to a calm stream throughout the year, there are many reasons to fall in love with West Fork. For a backpacking adventure, try wading and boulder hopping through the 14-mile-long canyon.
Another popular hike is the Humprey's Trail, which lands you atop the highest peak in Arizona. This 10-mile round trip adventure passes through beautiful forests full of vibrant wildflowers. Once you pass the treeline, you'll face a windy, rocky terrain that's well worth the journey to the top.
Skiing/Snowboarding
While Northern Arizona doesn't offer tons of ski resorts, there is one within minutes from Flagstaff, Arizona Snowbowl. It isn't a massive mountain, but there's still some fun to be had on the slopes! The resort features a 2300 ft. vertical drop, 8 lifts, and an average annual snowfall of 260 inches.
Stargazing
Northern Arizona is also an excellent place to check out the stars. Not only is there tons of open space in this large area, but Sedona and Flagstaff are considered official designated dark sky regions. This means it's time to throw on your jackets, set out the blankets, and soak in the stars right outside your van!
Travel Tips
Check out these travel tips to make your Northern Arizona adventure one to remember:
1. Plan around the hot summer temps.
While Phoenix gets ridiculously hot during the summer, Northern Arizona also has some high temps—so plan accordingly. In fact, temperatures can jump into the 90s during the summer.
2. Sedona is a popular tourist destination.
Sedona has long been a big tourist area. The spring months are the busiest, given the perfect weather. That said, plan to come during other times of the year to avoid the crowds.
3. Carry chains or have 4wd during the winter
Several destinations in Northern Arizona receive snowfall every year. However, it's much more common in Flagstaff. If you're traveling to the area, especially Arizona Snowbowl, it's a good idea to have a 4wd campervan or carry chains.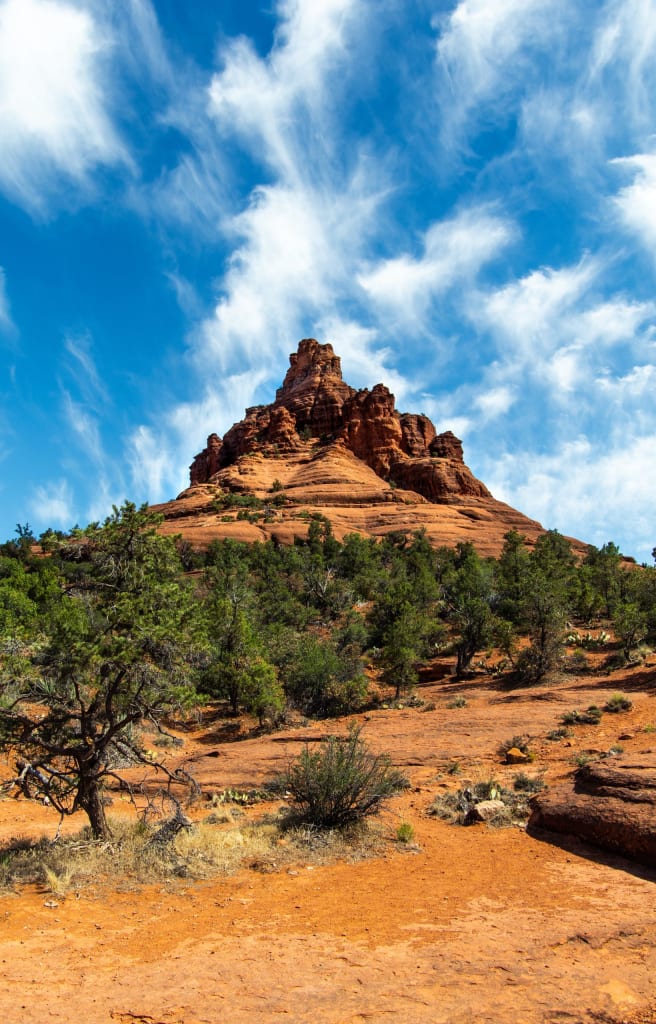 Map
Here's where you can find the area's top campgrounds and attractions:
Campgrounds
– Canyon Vista Campground: 7997 Lake Mary Rd, Flagstaff, AZ 86001
– Chavez Crossing Group Campground: Oak Creek Cliffs Dr, Sedona, AZ 86336
– Manzanita Campground: 5900 N State Rte 89A, Sedona, AZ 86336
Hiking Trails
– Humphreys Peak Trail: Humphreys Summit Trail, Flagstaff, AZ 86001
– West Fork Oak Creek Trailhead: W Fork Trail, Sedona, AZ 86336
– Cathedral Rock Trail: 500 Back O Beyond Rd, Sedona, AZ 86336
Swimming Spots
– Grasshopper Point: N State Rte 89A, Sedona, AZ 86336
– Slide Rock State Park: 6871 AZ-89A, Sedona, AZ 86336
Off-the-Beaten-Path
Check out these off-the-beaten-path destinations to escape the crowds and roam in freedom:
– Wet Beaver Creek near Sedona
– North Rim of the Grand Canyon
– Lava River Cave in Flagstaff
– Montezuma Castle National Monument
– Town of Jerome
– Mogollon Rim
Experience the Journey with Rec Van!
Interested in exploring this beautiful region in the Southwest? If so, we can't blame you. To maximize your trip and experience this area to the fullest, consider choosing from our large selection of campervans. We can make this adventure one you'll never forget. Check out our several van options today!