Did you know a world of exciting outdoor adventure is found in northern New Mexico? That's right—if you want breathtaking mountains, one-of-a-kind scenery, great weather, and several outdoor attractions, this is the place to be!
As there are a number of incredible towns in northern New Mexico, Taos is among the most popular. Here you'll find just about everything—ski resorts, hiking, golf, biking, and more! While there are plenty of great hotels in the area, we recommend traveling and camping in your van! Taos is home to numerous campgrounds, making it the perfect place for camping in the great outdoors.
In this article, we'll talk more about visiting Taos, including where to stop on the drive over, the exciting outdoor attractions to experience, and even a map of the area's top destinations!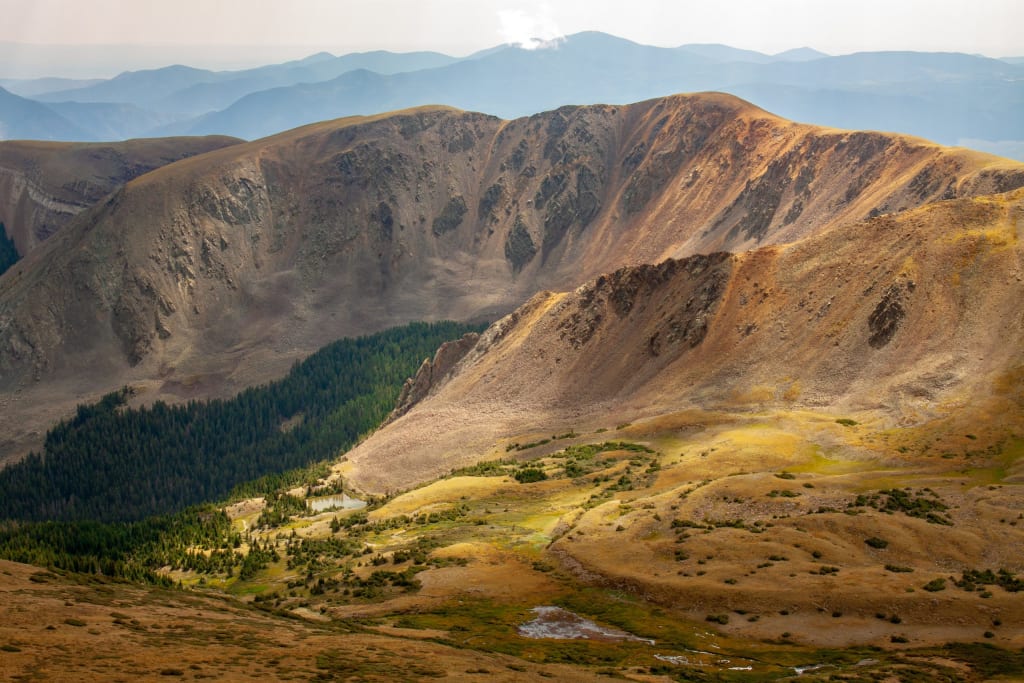 About Taos, New Mexico
Taos is a city located in the northern region of New Mexico, just 70 miles from Sante Fe and 133 miles from Albuquerque. The town is in the Sangre de Cristo Mountains, a subrange of the Rocky Mountains. Taos has a population of around 6,000 people.
Whether you enjoy a heart-pounding ride down a ski slope or a peaceful walk along a lake, outdoor adventure is found all around Taos. If you're looking for a memorable trip in the Southwest, Taos will not disappoint!
Where to Stop Along the Way
As you're driving out to Taos for a vacation you may never forget, be sure to make a few pit stops along the way. Or better yet—spend a few days at each location!
Here are some awesome destinations to visit on the drive over:
Headed North
If you're making your way from the south, consider stopping in the Gila National Forest in southwestern New Mexico. Be sure to check out Gila Cliff Dwellings National Monument, and consider taking a few hikes in the area. Cibola National Forest and White Sands National Park are a few other cool places to see.
Driving West
Starting your road trip in Texas or further east? If so, there are several fantastic places to check out. If you're near Dallas, Texas, consider paddling on White Rock Lake or biking on the exciting Big Cedar Wilderness Trails. If you find yourself in Oklahoma, a few cool stops include Stinchcomb Wildlife Refuge, Martin Nature Park, and Lake Hefner.
Headed South
When driving south towards Taos, adventure is always right outside your window. If you're starting way up in Montana, Glacier National Park has to be on your list. Yellowstone National Park is also a must-see, located on the southern edge of Montana. While driving through Colorado, consider stopping in Rocky Mountain National Park, Boulder, Breckenridge, and Telluride.
Driving East
Headed east? If so, add Sedona and Flagstaff, Arizona, to your list. Sedona is a hiker's paradise, with tons of trails among the surrounding red rocks. In Flagstaff, this quaint mountain town has a ski resort, excellent summertime weather, and a gorgeous downtown. If you're starting in California, try to stop at Lake Tahoe, Yosemite National Park, or San Diego.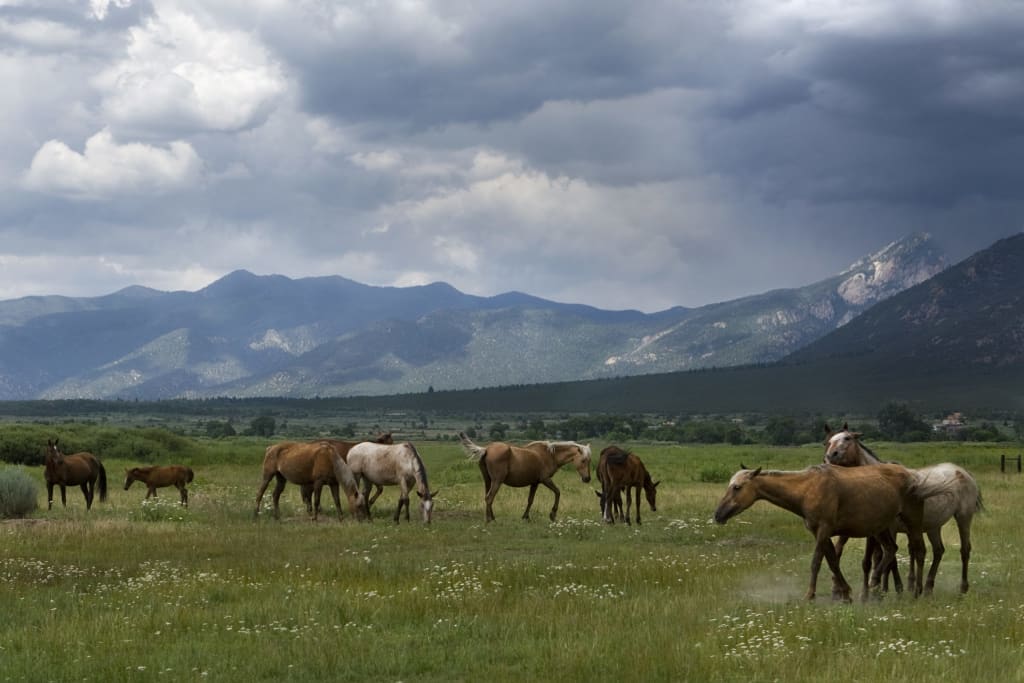 Outdoor Adventures in Taos
Whether you prefer a calm hike through the mountains or racing down a singletrack on your bike, Taos has everything for the outdoor adventurer. Take a look at our favorite outdoor activities in the area:
Hiking
Taos has tons of hiking trails for all ability levels. Additionally, local hiking trails take you through various types of terrain. From open plains of sagebrush and conifers to lush forests of aspen and pine, beautiful landscapes are found all over. Furthermore, Taos has multi-day backpacking adventures to explore countless miles of backcountry.
Take a look at a few of our favorite hikes in the region:
Rio Grande Gorge West Rim Trail
Enchanted Circle
Traders Trail
Devisadero Peak
If you're looking for majestic views, a great workout, and a calming experience in nature, Taos delivers!
Fishing
Can't wait for a calm day of fishing? As you're traveling to Taos in your campervan, make sure to pack your fishing poles! The mountains in Taos are packed full of trout, and solitude is found all over.
Check out our favorite fishing spots in the area:
Cimarron River
Rio Grande
Red River
Rio Costilla
Rio de los Pinos
No matter your ability level, Taos has the perfect fishing opportunities for the whole family.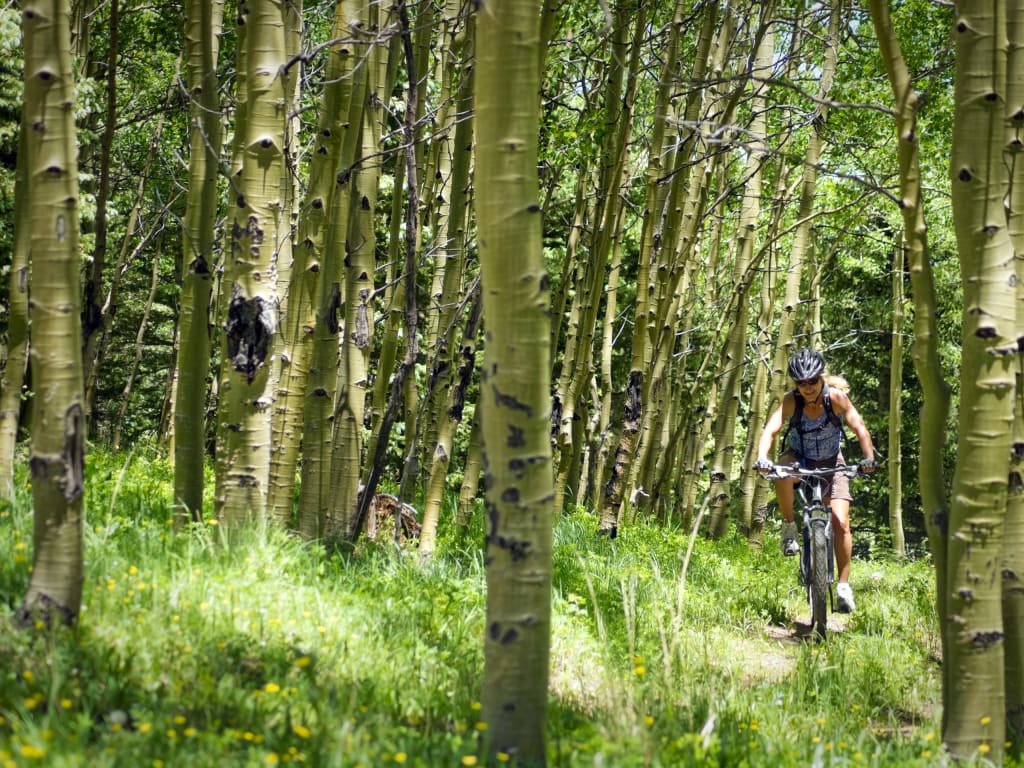 Biking
Looking to take the wheels out for a spin? Whether it's road or mountain biking trails, you can find plenty of them in Taos. You can even power down the steep slopes at Taos Ski Valley! This is one of our favorite biking excursions in the area, taking you on several exhilarating trails. A few other popular biking routes in the area include Heaven on Earth, Horsethief Mesa Loop, and Talpa Traverse.
Camping
Another awesome activity in Taos involves setting up camp! Luckily, campgrounds are scattered throughout the area, making it easy to get outside and enjoy the beauty. The Carson National Forest is a great place to pitch a tent or park your campervan, and you can also find campsites all along the Rio Grande River.
Here are some popular campgrounds in the area:
Las Petacas Campground
Taos RV Park
Twining Campground
Taos Valley RV Park
Several of these sites come with full hookups, restrooms, and astonishing views!
Skiing & Snowboarding
Taos is known as a top skiing destination in the Southwest. If you're looking for a winter getaway to some hard-charging slopes, head over to Taos Ski Valley. It's only 30 minutes from town, and you'll find terrain for all ability levels. If you want somewhere with fewer crowds, check out Red River Ski Area, Angel Fire Ski Resort, or Sipapu Ski & Summer Resort—all within a 45-minute drive of Taos!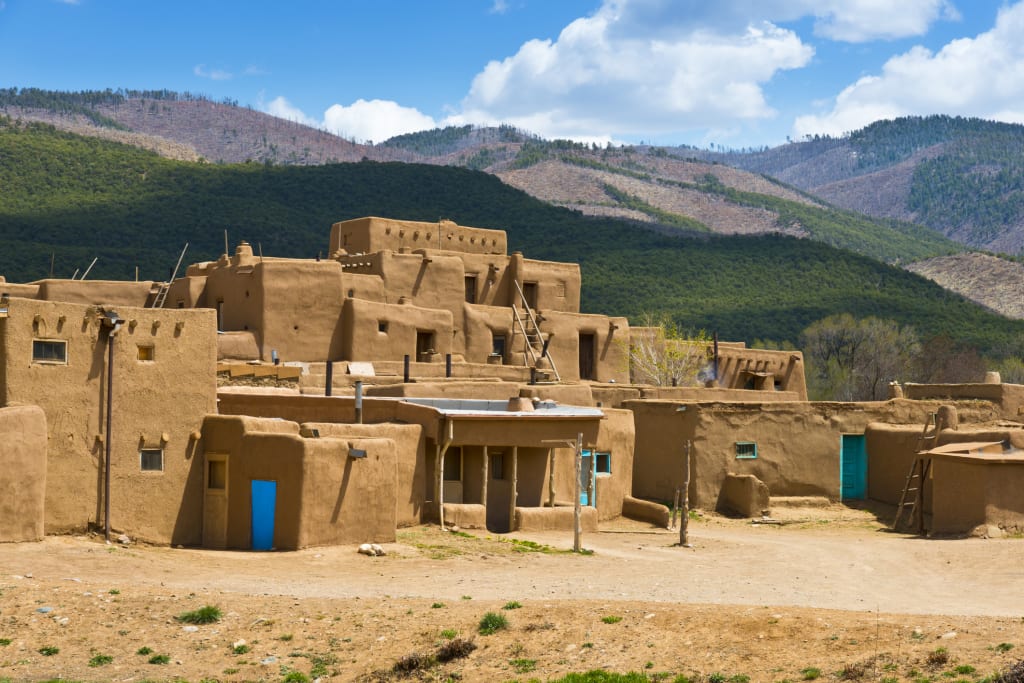 Travel Tips 
While there are tons of exciting outdoor activities in Taos, the unique culture is what brings people back. From the incredible architecture to the delicious cuisine, Taos has a culture that compares to nowhere else.
No matter your plans in the area, here are some travel tips to make the most of your trip:
Try some northern New Mexican cuisine: Ranchos Plaza Grill and Mante's Chow Cart are great options
Enjoy the local coffee: Try Cici's Coffee or Taos Java
Consider the less popular ski resorts: Taos Ski Valley can get crowded, so consider the other ski areas
Follow these tips to beat the crowds and experience Taos to the fullest!
Map
Check out the following details on the area's top attractions:
Hiking Trails
• Rio Grande Gorge West Rim Trail: Begins at Rio Grande Gorge Rest Area off Hwy 64
• Traders Trail: Starts at Taos Valley Overlook Trail System's southeast trailhead along Hwy 68
• Devisadero Peak: Begins at the trailhead found near the intersection of Hwy 64 and Hwy 585
Campgrounds
• Las Petacas Campground: 4 miles southeast of Taos along Hwy 64
• Taos RV Park: 1798 Paseo Del Pueblo Sur, Taos, New Mexico 87571
• Twining Campground: 19.7 miles north of Taos off Hwy 150
• Taos Valley RV Park: 120 Este Es Rd, Taos, NM 87571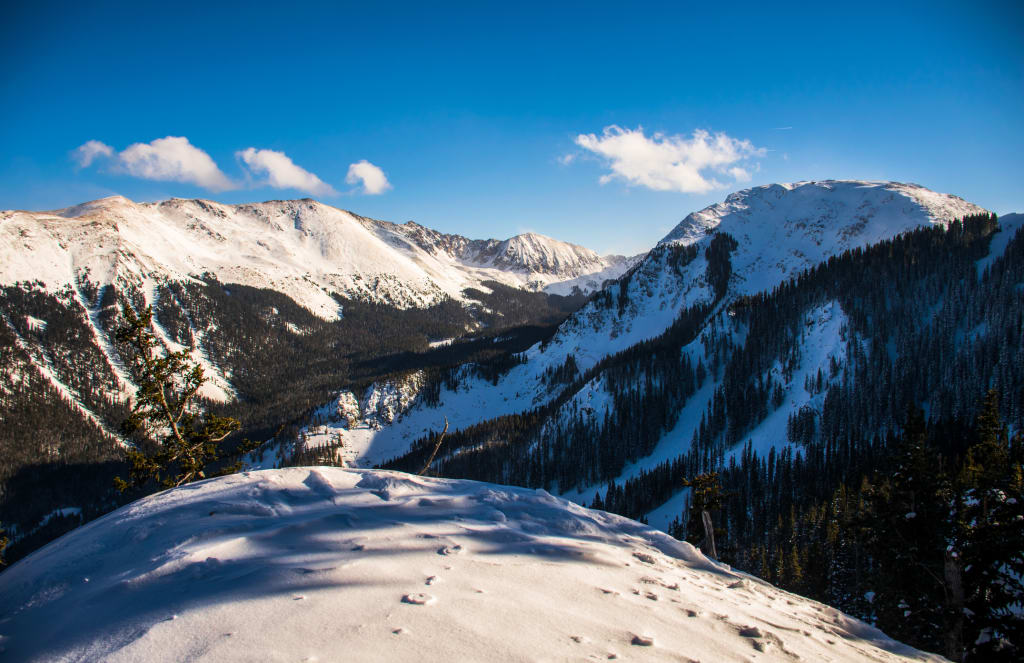 Ski Resorts
• Taos Ski Valley: 116 Sutton Pl, Taos Ski Valley, New Mexico 87525
• Red River Ski Area: 400 Pioneer Rd, Red River, NM 87558
• Angel Fire Ski Resort: 10 Miller Ln, Angel Fire, NM 87710
• Sipapu Ski & Summer Resort: 5224 NM-518, Vadito, NM 87579
Hidden Gems
Looking for some less crowded destinations? Check out the following off-the-beaten-path places in and around Taos:
• Taos Pueblo
• Tiwa Kitchen
• El Salto del Agua Waterfall
• Earthships at the Greater World Community
• D.H. Lawrence Forbidden Art
Find a New Adventure Van Today!
Ready to start a road trip of a lifetime to Taos? Need a new campervan? If you're looking for a new adventure van for whatever life throws your way, Rec Van has your solution! We're happy to be a leading provider of new and used campervans in the United States. From large rigs to compact models, we have vans for any outdoor journey.
Browse through our exceptional vans today, and contact us if you have any questions!