The Lone Star State is known for its diversity and wide-open spaces. This year, campers can take on the challenge of discovering the highways and byways that network across the landscape with a Texas van camping adventure to one of its many campground destinations.
Today we've outlined 10 of our favorite campgrounds throughout the state. If you're traveling through this fall season, we have the perfect van campgrounds for you. Check out the details below.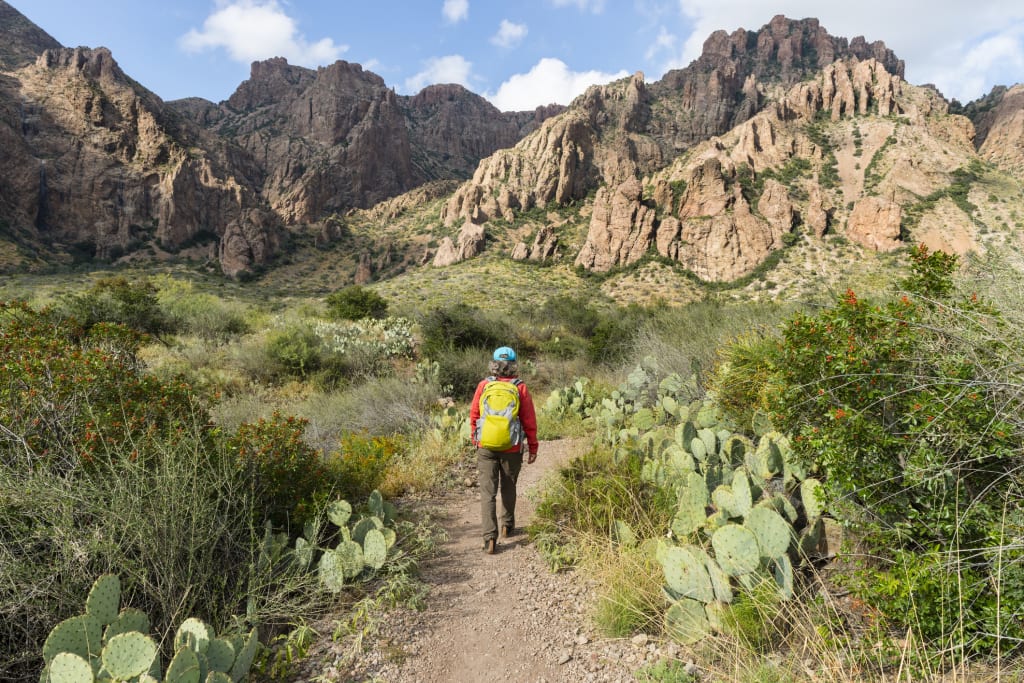 2209 S. Morgan, Granbury, TX 76048
Contact: (817) 573-3212
For campers looking for an overnight stay in nice surroundings, consider a stay at Rough Creek Park. Choose your spot and sit back and relax or head to the pier and drop a line for fishing. There is also a small, but inviting, sandy beach for a cool dip in the lake.
Campers have access to several unassigned shady sites and picnic tables. Campers have access to restrooms. Park camping is free and on a first-come basis.
Bronson, TX 75930
Contact: (409) 384-5716
With its location along the Sam Rayburn Reservoir, San Augustine Park is an ideal place for campers interested in swimming in the cool waters, boating, and fishing. It is also an interesting place to discover native plants and observe wildlife. The park also features a boat ramp, playground, and basketball courts. Campers interested in an extended hiking trek can access the 28-mile trail leading to Toledo Bend Reservoir.
Campsites are available with amenities, such as lantern posts, picnic tables, fire rings, and access to flush toilets and showers. Pets are allowed as long as they are contained or on a leash.
120 State Park Road 44, Grapeland, TX 75844
Contact: (936) 687-2394
The campground provides 15 sites with electricity and water and two additional sites with water. Showers and restrooms are conveniently located near the campsites. Sites are equipped with grills, a fire ring, and a picnic table on sites set under canopies of trees for ample shade. A paved road leads the way to each of the gravel-covered sites.
For fun day trips, there are several attractions in the area. These include the Texas Forestry Museum, Caddo Mounds State Historic Site, Davy Crockett National Forest, and swimming at the Ratcliff Lake Recreation Area.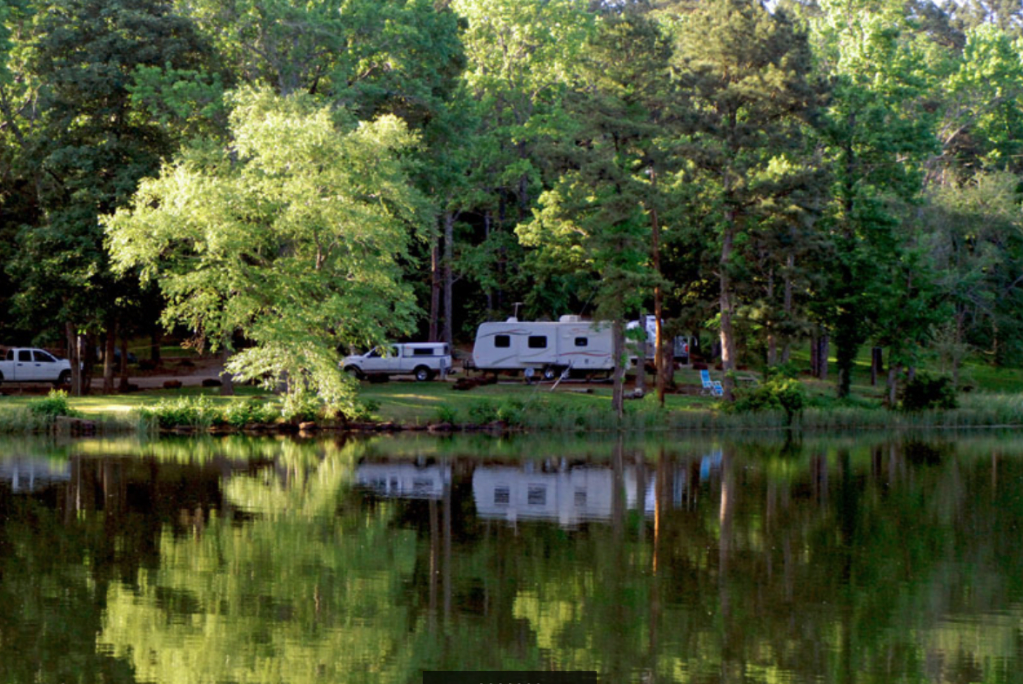 789 Park Road, Tyler, TX 75706
Contact: (903) 597-5338
Conveniently located off of Interstate 20, Tyler State Park is a haven for tall, slender pines that blanket the park, which is one of the most popular in Texas. Campers enjoy a variety of activities, such as taking a dip in the pristine water of the lake for a cool swimming experience, renting a canoe or paddleboat for a leisurely time on the lake, enjoying ample fishing opportunities, exploring over a dozen miles of scenic trails, especially the Whispering Pines Nature Trail, geocaching, birdwatching, mountain biking, and observing wildlife.
Several campsites are available within the park with access to water and electricity and are equipped with a grill and fire ring, picnic table, and are located near showers and restrooms. Pets are allowed in most of the state parks in Texas as long as they are on a leash or secured in a pet crate/carrier.
1376 Magnolia One, Woodville, TX 75979
Contact: (877) 444-6777
Situated along the shores of Steinhagen Lake bordered by a multi-treed forest, Magnolia Ridge offers a quiet respite from the hustle and bustle of crowded cities. Campers can enjoy a lovely landscape ideal for photos and birdwatching and don't be surprised to see a variety of wildlife species that inhabit the area. With access to the lake, fishing and boating are prime activities. There is also the Kid's Fish Pond for younger anglers.
There are 41 campsites available. Campers have access to showers and flush toilets. Reservations are required.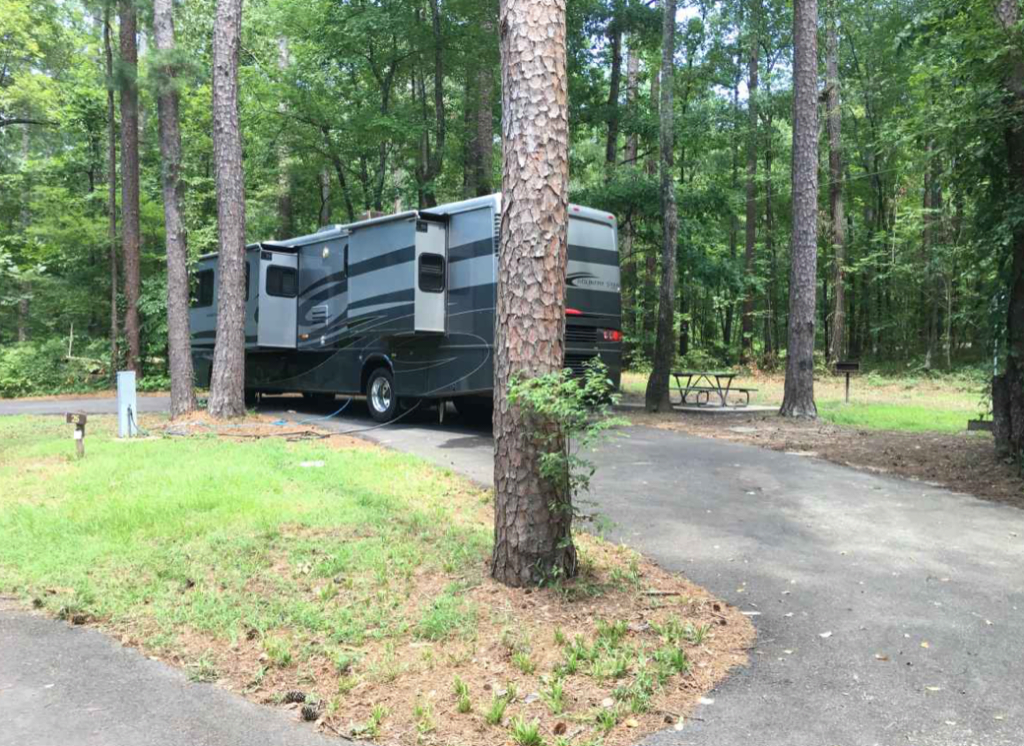 245 Park Road 2, Karnack, TX 75661
Contact: (903) 679-3351
Like the other state parks in Texas, Caddo Lake offers travelers a variety of outdoor activities to enjoy while relaxing in forested surroundings. A favorite activity is canoeing along one of the bayous with towering bald cypress trees draped in Spanish moss as companions. Rental canoes are available. For those who want to drop a fishing line, there are over 70 species inhabiting the waters. Hikers have four trails to choose from, ranging from easy to moderate skill levels, all less than one mile in length.
Caddo Lake State Park has a total of 46 campsites to accommodate all travelers. For van campers, sites have a fire ring, picnic table, outdoor grill, and water. Restrooms are conveniently located nearby.
Zavalla, TX 75980
Contact: (936) 897-1068
Get in touch with nature at Boykin Springs Recreation Area, located in the Angelina National Forest, where hiking and fishing are favorite pastimes for campers. For an extended hiking excursion, the area is the start of the Sawmill Hiking Trail, which runs for 4.3 miles and is an out and back route with a moderate skill level rating. Swimming and non-motorized boating are allowed.
The recreation area provides 17 sites for tents and vans, each featuring a lantern post, picnic table, and fire ring. Campers have easy access to hot showers and flush toilets. Water is also easily accessible throughout the campground.
6106 Holland Cemetery Road, Kountze, TX 77625
Contact: (409) 246-2508
A quiet and welcoming atmosphere amid lush, wooded acreage covering more than 200 acres can be your home away from home at Indian Springs Campground. Open year-round, travelers can count amenities that include a laundry room, a lodge with a fully equipped kitchen, hot showers, picnic tables, and a community fire ring.
At the wilderness campsites, travelers can choose a shady site with access to electricity and water and close to the community amenities. Visitors can drive to their campsite.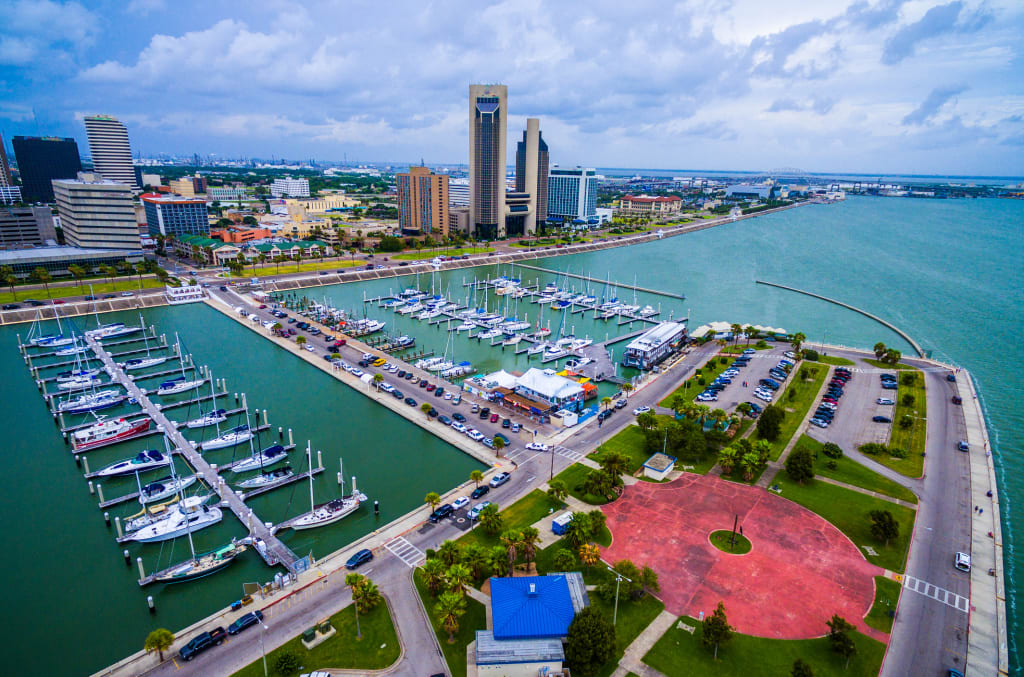 2236 Park Hill Drive, Bend, TX 76824
Contact: (325) 628-3240
Set up your campsite beside the Colorado River and enjoy the beauty of the wilderness landscape. With 35 miles of hiking and mountain biking trails to explore, kayaking excursions (rentals available), fishing, swimming, guided cave tours, Spicewood Springs, and 70-foot Gorman Falls, there is always something to see or do in the park.
The park offers 12 drive-up sites situated near the river with access to water and nearby composting toilets. Campsites also have a picnic table, fire ring, and grill. Reservations are accepted online.
20420 Park Road 22, Corpus Christi, TX 78418
Contact: (361) 949-8068
Enjoy some of the best of Padre Island and the National Seashore with a stay at Malaquite Campground. Relax at one of the 48 paved sites, each featuring an individual picnic table. Campers staying on the Gulf of Mexico side also have convenient access to grills, shaded canopies, showers, and flush toilets. The Malaquite Visitor Center, just a half-mile away, has ice available.
Relax in the dune setting amid gentle sea breezes as the sun sets on the Gulf. Malaquite allows up to 14 days of camping and is a first-come, first-served campground.
Texas Van Camping
From Austin to Van Horn, and plenty of stops in between, there is a camping destination with your name on it. Plan your travel itinerary and make reservations ahead of time to visit some of the top spots across the state.