Oregon is a hidden gem for those who love outdoor living, camping, and exploring. With eclectic cities such as Portland, and sprawling, rugged coastlines to the temperate rainforest, this state is a haven for wildlife, exploration, and relaxation. Mix in culture, miles, and miles of bike trails and destinations that fit every budget and bucket list…what more could you want out of a road trip? Below are ten van destinations and campgrounds to explore in Oregon.

Cape Lookout State Park and Campground
Where to Van Camp: Cape Lookout State Park
Why it is a Must: Cape Lookout State Park is located near the Oregon town of Tillamook. There are three main trails here for those who want to bike or hike. There are endless miles of beaches for hiking, beachcombing and all these attractions are set amid storybook photo opportunities. You can also venture out from the park to the lovely town of Tillamook, Cape Meares, and the artsy town of Oceanside. The Tillamook State Forest is just a few miles up Highway 6.

Crater Lake National Park 
Where to Stay: Mazama Village Campground
Why it is a Must: Welcome to Oregon's sole National Park. Crater Lake is a massive caldera – the skeletal remains of a volcano eruption with a massive 2,000-foot-deep lake. There are many things to do here as the park is just over 183K acres. You can take your van and drive the Rim Road, bike along the trails, canoe, enjoy waterfalls, expierence boat and hiking tours, and more. In addition, the park is one of America's premier dark sky locations, so be sure to take a gander at the millions of stars in the night sky.

Malheur National Forest
Where to Stay: Magone Lake Campground Campground
Why It is a Must: The diversity of landscape and geologic features make this a go-to destination for everyone. Hike through high desert grasslands or seek out one of many alpine lakes. The lowlands are around 4,000 feet in elevation, and the highlands are over 9,000 feet. There are plenty of areas for hiking and fishing, including the Malheur River and the North Fork of the Malheur River. Many people come here to take in the beauty and relax along a forgotten stream or lake.

Hood River 
Where to Stay: Cascade Locks KOA Campground
Why It Is a Must: The area is open year-round, featuring summer water and outdoor activities and winter snow and ski options. The area is home to the tallest Oregon mountain and its biggest river. Hike to over 4,000 feet or explore the waterfalls or venture to the town of Hood River for dinging and shopping. Try your luck at windsurfing on Cascade Locks, it's the windsurfing capital of the world. 

Cannon Beach 
Where to Stay: Cannon Beach RV Resort
Why It Is a Must: Cannon Beach is a small town nestled between the ocean and the coastal range. It offers beautiful beaches with tall crags of rock that tower over the ocean. It is a photographer's heaven, and the miles of beaches are lovely for exploring. A short 13-mile drive takes us to the beach-side town of Seaside for dining and cultural experiences. Captain Kid Amusement Park is a popular destination just outside of Seaside.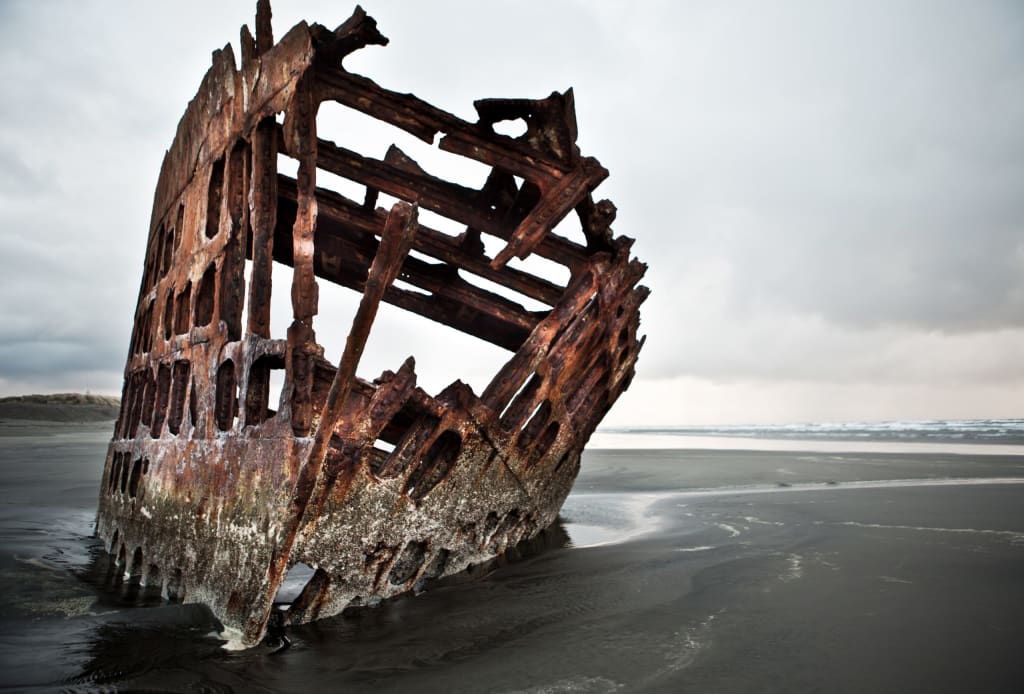 Fort Stevens State Park 
Where to Stay: Fort Stevens State Park
Why It Is a Must: Fort Stevens State Park offers a historical look at the US military from the Civil War through the end of World War II. There is plenty to see and do here, and that includes seeing a historic shipwreck. Explore the beaches, walk or bike the many trails. One of the best features is that the park is open year-round, giving you many opportunities to enjoy the outdoors when other parks are closed. As a bonus, Fort Stevens State Park is near the quaint town of Astoria.

Willamette National Forest 
Where to Stay: Breitenbush Campground
Why It Is a Must: Willamette National Forest offers over 1.6 million acres of adventure. Hiking is one of the biggest draws, with backpacking being a close second. The area is open year-round and offers access to fishing and skiing. There are seven volcanoes located within the forest boundary. If you love nature, this is a picturesque location with lakes and streams set amid the tall peaks and ancient forests. There are endless options for entertainment and outdoor adventure. One of the unique features is the Lost Lake, which fills in winter with water, and by spring, it drains down a lava tube. Explore the area and discover other unique features all from the comfort of your van. 

Samuel H. Boardman State Scenic Corridor
Where to Stay: Sea Bird RV Park 
Why It Is a Must: The sheer beauty of Samuel H Boardman State Scenic Corridor is a good enough reason to visit. It is a short drive to or from Brookings. Here you have access to miles of rugged coastline and beaches, as well as a jumping-on point for the Oregon Coast Trail. There are biking trails, whale watching, and hiking and walking trails. The area can be windy, and dressing in layers is recommended.

Timothy Lake Recreation Area 
Where to Stay: North Arm (Timothy Lake) Campground
Why It Is a Must: Welcome to the Mount Hood National Forest with spectacular views set among ancient forests. People flock here to enjoy the natural beauty, fishing, boating, and a long list of hiking trails with some trails designated for mountain biking. On the east side of the lake, you can access the Pacific Crest National Scenic Trail. Enjoy day hikes to wetlands and wildlife viewing.

The Oregon Coast Drive 
Where to Stay: Most of the State Park Campgrounds 
Why It Is a Must: The Oregon State coast is a fabled destination. It is dotted with small towns, quaint stopping points, and beautiful scenery. You could break up the trip into unique destinations, but the beauty of the coast is in its entirety. It could take as little as a few days to travel the coast, or it might take you months to get there… it all depends on your timeline. There are numerous hiking trails, scenic drives, and places to stop, walk, and enjoy.
Oregon is an amazing adventure. There are 2,797 hiking trails in Oregon and each of those is an adventure waiting for vanlifers. Oregon is also home to part of the only rainforest in the US – the coastal temperate rainforest. It is a state with mountains, beaches, unique structures and places where you can lose yourself to the beauty. If you are ready to hit the trail and van camp your way through Oregon, these ten destinations are excellent places to start.