Montana is filled with scenic sites and stunning views that make it an ideal place to go for your next van vacation. The state's mountains, prairies, river valleys, and other natural areas offer panoramic views of blue daytime skies and starry nighttime skies. If you've been thinking of visiting the Big Sky State in your van, which part should you go to? Whether you're planning to visit one site during your vacation or go to a few or more for a longer trip, Montana offers some incredible van destinations.
Traveling to Montana in summer means you'll be able to enjoy mild temperatures instead of excessive heat. You'll also be able to go swimming, boating, do some fishing, and other water activities. Going to Montana in winter means you'll have a chance to do some skiing and other winter activities, as long as you don't mind freezing temperatures and snowy weather. No matter when you plan to visit, consider the following van destinations in Montana for your next vacation.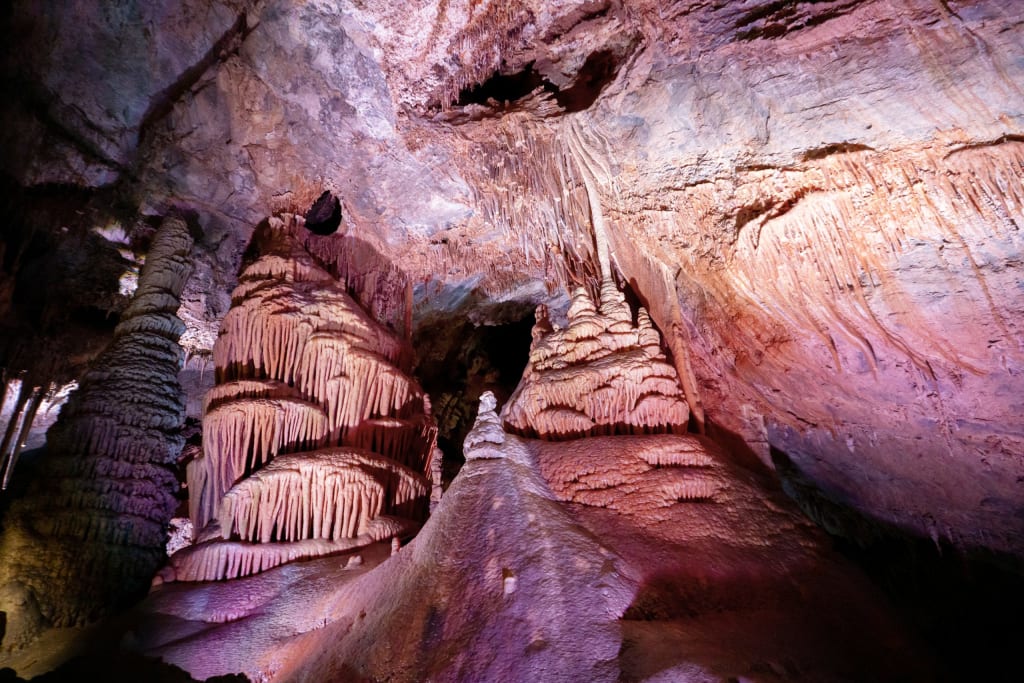 Lewis and Clark Caverns State Park
Lewis and Clark Caverns State Park, located in central Montana, features limestone caverns that you can explore during your trip. The park has several campsites available, but only 18 have electric hookups, so choose your site based on your preferences. Dump stations are also available during the summer months. While staying at the park, you'll have access to fire rings and picnic tables. Restrooms, firewood, ice, and comfort stations are also available.
Some of the activities and amenities you can enjoy during your vacation include the following:
Biking
Wildlife viewing
Interpretive walks
Hiking
Fishing in streams and rivers
Playground
Canoeing
West Yellowstone
The Town of West Yellowstone in southern Montana serves as an entrance to world-famous Yellowstone National Park. The town has several campgrounds available for vans and RVs, including Buffalo Crossing RV Park and Campfire Lodge Resort. Some campgrounds offer full hookups for electric, water, and sewer, while others have water and electric hookups only. You'll also find campsites with basic amenities or no hookups. These campgrounds offer a convenient place to camp in your van while exploring all that Yellowstone National Park has to offer.
Outdoor activities and amenities in West Yellowstone and Yellowstone National Park include:
Skiing
Snowshoeing
Snowmobiling
Biking
Hiking with nearly 1,000 miles of trails available
Fishing
Boating
Swimming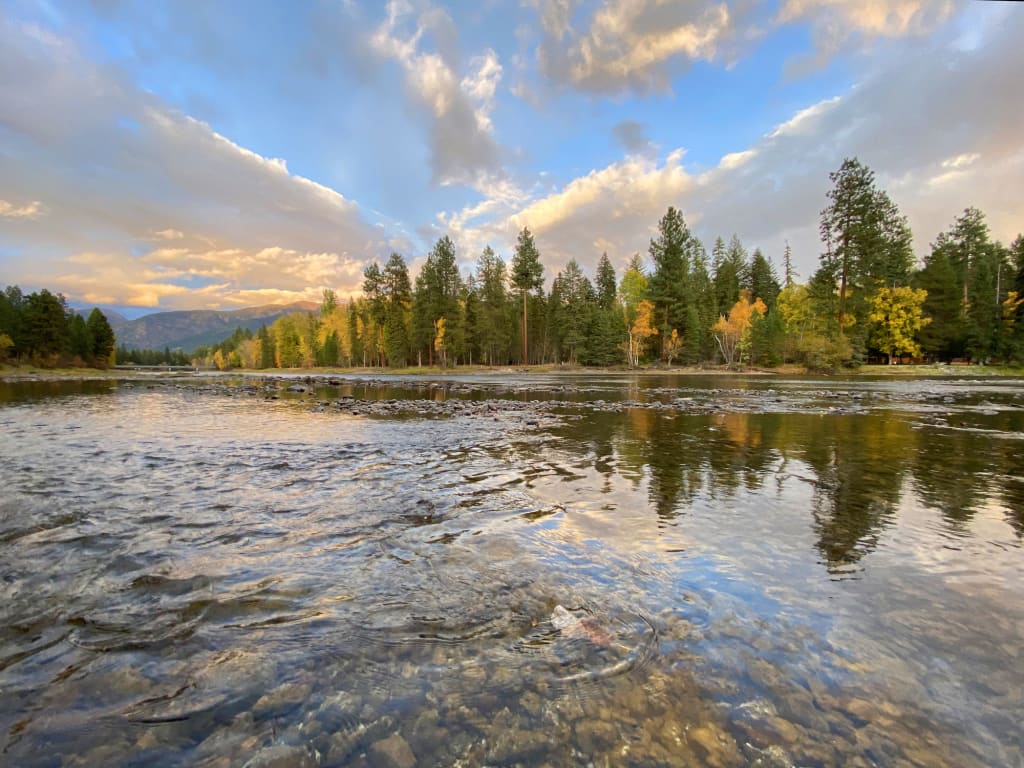 Flathead Lake
Flathead Lake in northern Montana offers picturesque views in every direction with the Mission Mountains and Swan Range nearby. Multiple campgrounds are available in the area, including Big Arm, Finley Point, and Wayfarers. Some of the campgrounds in the Flathead Lake area offer campsites for vans and RVs with electric hookups. When you're choosing a campground, check for ones that fit your needs. No matter which part of Flathead Lake you stay, you'll have plenty of activities to do, such as hiking under the juniper trees and pines.
The Flathead Lake area offers many outdoor activities, including:
Canoeing
Swimming
Boating
Fishing
Wind surfing
Sailing
Water skiing
Holland Lake Campground
Holland Lake Campground, located in northwestern Montana in Swan Valley, provides an out-of-the-way place to enjoy your van camping trip. Stay near the shores of Holland Lake at one of the campground's 40 sites. Note that these campsites have no sewer or electric hookups, but a dump station is located nearby. Drinking water is also provided at these campsites. The campground offers a quiet, shady vacation spot nestled among Douglas fir trees and Ponderosa pines with impressive views of Holland Lake.
Several activities and amenities are available at Holland Lake, including the following:
Swimming
Water sports
Fishing
Boating
Biking
Hiking
Kayak rentals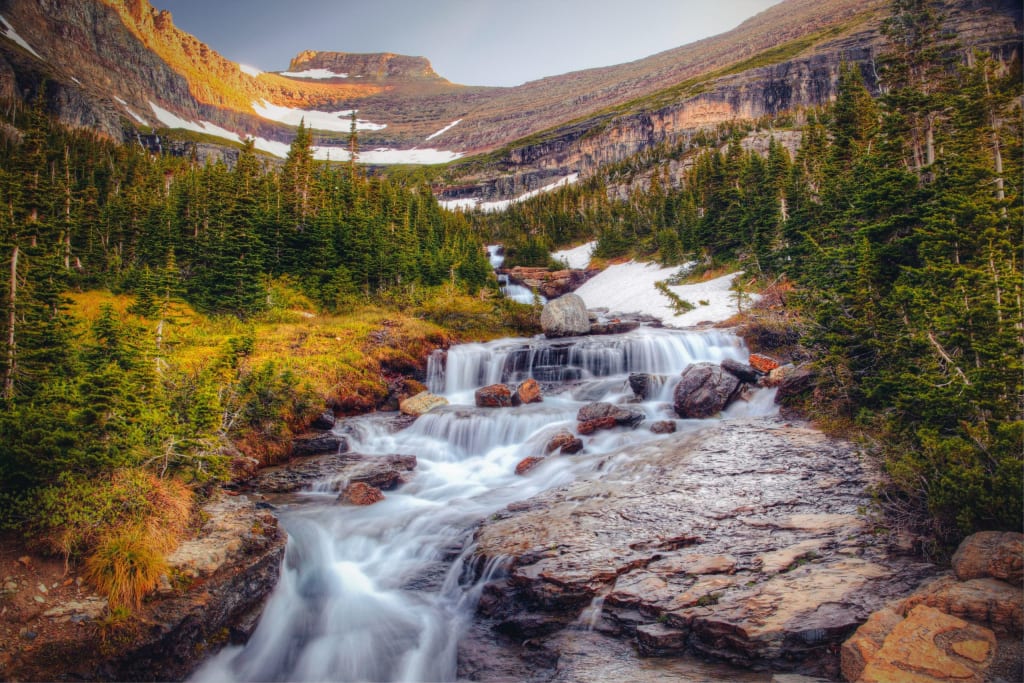 Glacier National Park
Glacier National Park, located in northwestern Montana near the Canadian border, offers over 700 miles of nature trails to explore, as well as tons of outdoor recreation. While the park has a total of 13 campgrounds, only 7 are available for vans and RVs. The largest of these, Apgar Campground, is close to Lake McDonald for beautiful views. Some of the park's campgrounds can be reserved, but others are available on a first come, first served basis. Keep in mind that hookups for electric are not available at any campsites in the park.
Activities that are available in the park include:
Going-to-the-Sun Road
Hiking
Biking
Boating
Fishing
Cross-country skiing 
Lake Como Campground
Lake Como Campground, located in Bitterroot National Forest in southwestern Montana, offers a chance to explore pristine wilderness areas. The campground provides convenient access to Lake Como for boating, fishing, and other water activities in summer. Campsites for vans and RVs at the campground include hookups for water and electric. When you stay at this campground, you can enjoy solitude among fir and pine trees after a long day of exploring beaches and trails.
The Lake Como and Bitterroot National Forest area offer many activities, including:
Rock climbing
Backcountry skiing
Snowmobiling
Cross-country skiing
Snowboarding
Golf
Cycling
Horseback riding
Hiking
Swimming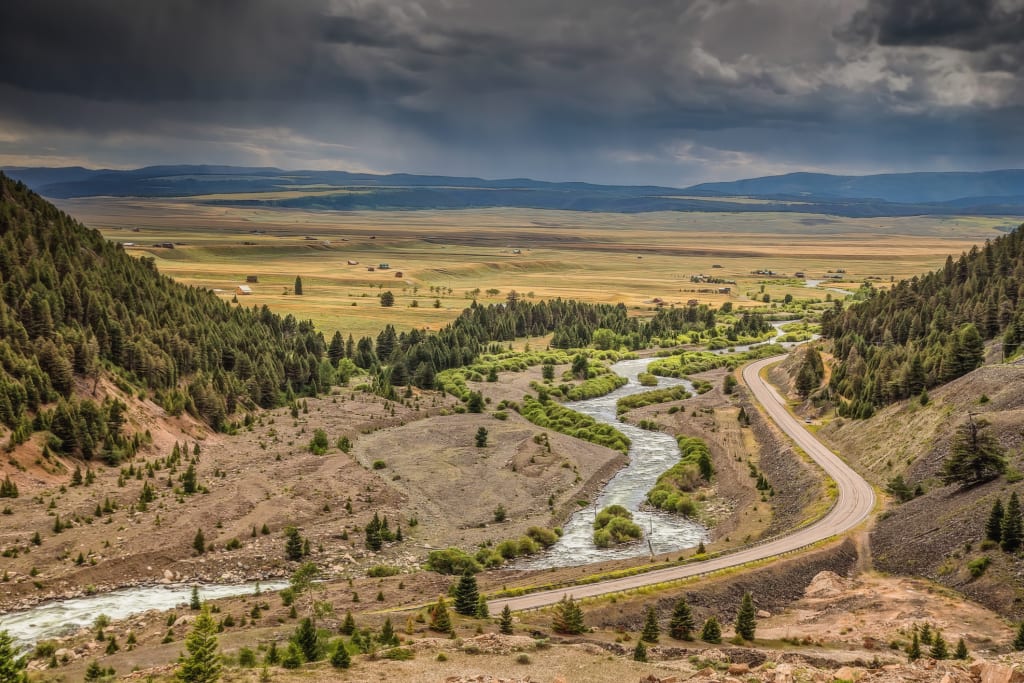 Norris Hot Springs
Norris Hot Springs, located in the Madison River Valley, provides a great place to visit in any season. Whether you go in the heat of summer or during winter's freezing temperatures, you can set up camp in your van, then head over to soak in the area's artesian springs. The campgrounds at Norris Hot Springs include nine campsites with full hookups for electric and water, as well as a few campsites with no hookups.
Amenities and activities that are available in the area include the following:
On-site restaurant
Live acoustic music at Norris Hot Springs
Rock climbing
Kayaking
Fishing
Tubing
Swimming
Mountain biking
Red Cliff Campground
Red Cliff Campground, located Gallatin Canyon near Big Sky, provides easy access to Gallatin River for outdoor recreation. The campground has campsites with electric hookups, as well as campsites without electric hookups. Campfire rings, drinking water, firewood, and picnic tables are also available. Choose a waterfront camping site to get enviable views of the river, or choose a campsite surrounded by pine and fir trees. While camping in your van, watch for local wildlife, including bald eagles, moose, bighorn sheep, and mountain goats.
Outdoor activities that are available in this area include:
Berry picking
Fishing
Hiking
Backpacking
Rafting
Kayaking
Scenic drives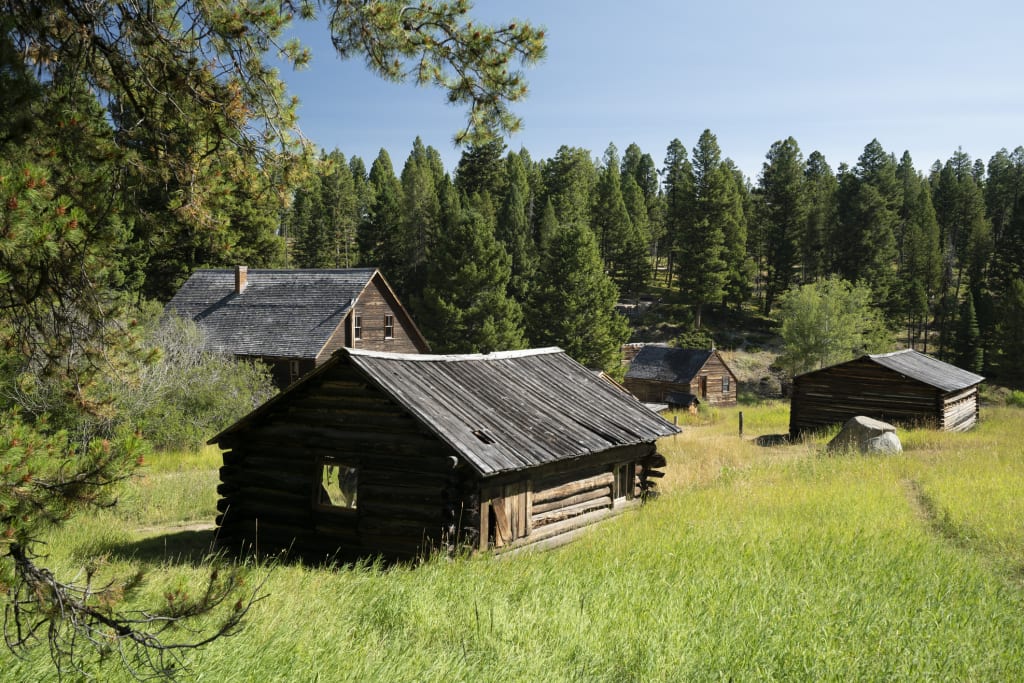 Garnet Ghost Town
Garnet Ghost Town, located roughly halfway between Helena and Missoula, offers an existing place to explore, although you won't be able to park your van and camp on the site. Nearby spots for vans and RVs are available, though, including Bearmouth Chalet in Clinton. This RV park has 46 sites available with full electric, water, and sewer hookups. During your stay, you can check out the ghost town, which was built in the late 1800s during the Gold Rush.
Things to do in Garnet Ghost Town and the surrounding area include:
Warren Park Trail
Sierra Mine Loop Trail
Placer Trail
Mountain biking
Fishing
Snowmobiling
Grand View Campground
Grand View Campground in Hardin is the perfect place to stay if you want to visit several notable sites in Montana. When you stay at this campground in Big Horn Country, you'll be close to Little Bighorn National Battlefield, Bighorn Canyon National Recreation Area, Mount Rushmore, Pompey's Pillar from the Lewis and Clark Trail, and Yellowstone National Park. The campground offers water and sewer hookups, as well as restrooms, laundry facilities, and more.
Local amenities and activities near the campground include:
Restaurants
Stores
Parks and playgrounds
Pool
Ready to begin planning your Montana vacation? Visit Rec Van today to find the van perfect for you!