While there are several amazing towns in Colorado, Boulder is considered one of the best. From incredible food and a vibrant downtown to countless hiking trails and adventure opportunities, Boulder offers a bit of everything.
If you're looking for a one-of-a-kind vacation to the area, we recommend adventuring in a campervan! This is the perfect way to experience the great outdoors. Keep reading to learn more about Boulder's outdoor activities and attractions during the late summer and early fall.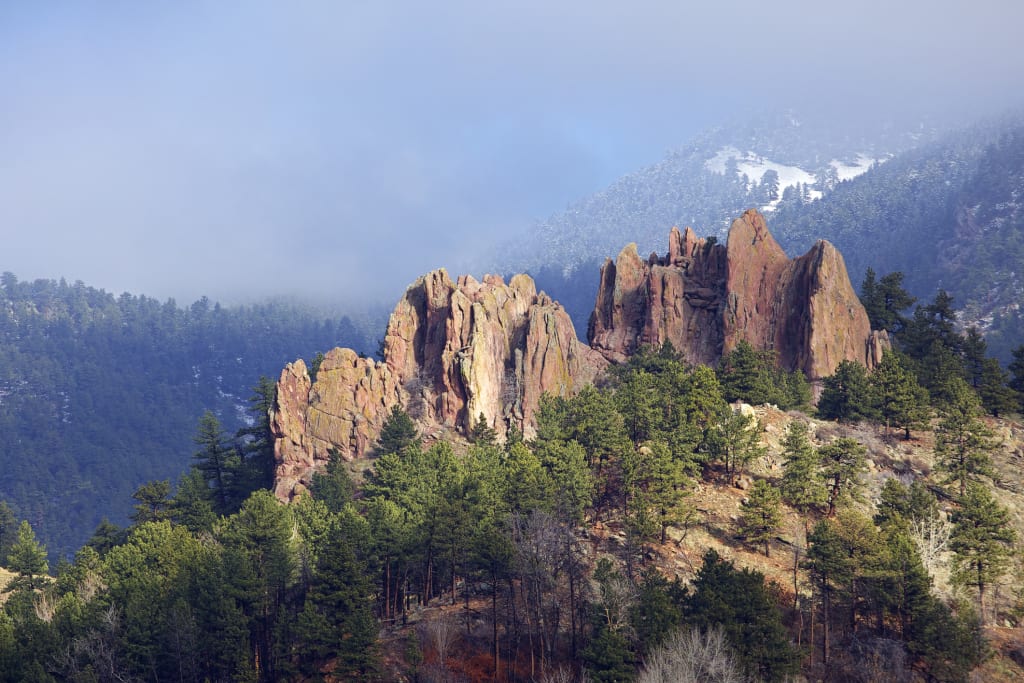 About Boulder, Colorado
Boulder provides an excellent balance of urban living and outdoor recreation. At the doorstep of the Rocky Mountains, adventure is always just minutes away. Furthermore, with a modern downtown full of unique shops, restaurants, bars, and architectural beauty, this combination is a match made in heaven. As the late summer/early fall months bring cooler temps and fall colors, it's a fantastic time to venture out here!
Now let's talk about how you can make your Boulder road trip one to remember!
Where to Stop Along the Way
When you're headed to this remarkable town, you'll find plenty of cool stops on the drive over. Be sure to check out the following destinations along the way:
Driving North
On a northern drive to Boulder, you may find yourself in parts of Arizona or New Mexico. In AZ, Sedona is a magical place that has to be on your list. This breathtaking landscape provides a dazzling display of red rock, and hiking trails are found around every corner. Other must-see places in the state include the Superstition Mountains, Mount Lemmon, and Grand Canyon National Park. If you're passing through New Mexico, check out Taos, White Sands National Park, or Lincoln National Forest!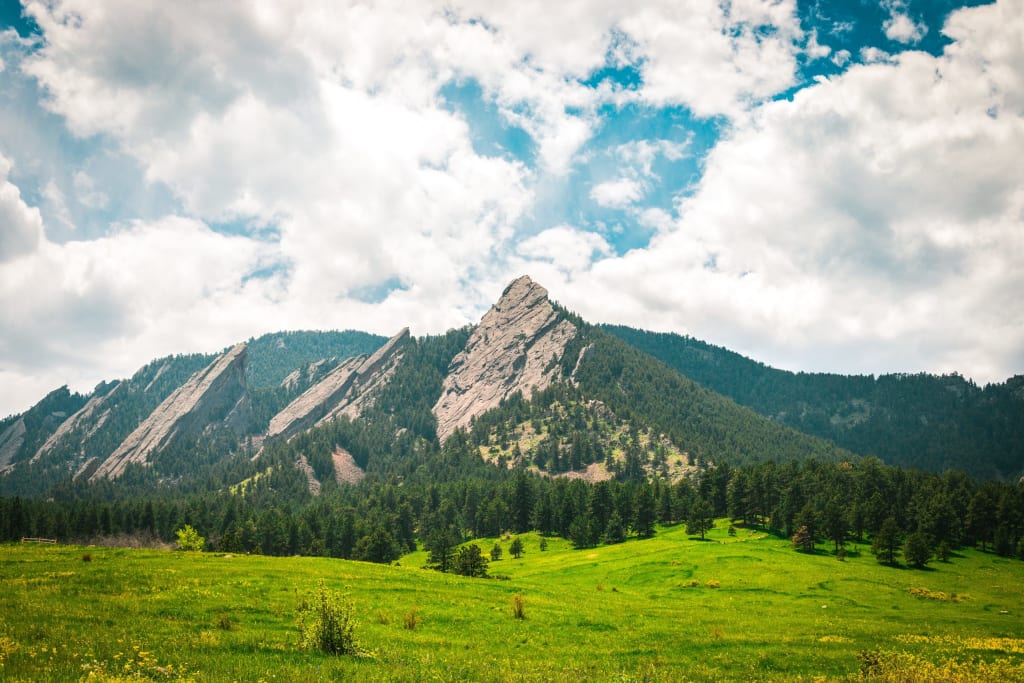 Heading West
Making a trip out west? If so, outdoor adventure will accompany your ride. If you're passing through Illinois, stop at Garden of the Gods, Shawnee National Forest, or Starved Rock State Park. In Missouri, a few popular outdoor destinations include Fantastic Caverns, Dogwood Canyon Nature Park, and Bonne Terre Mine. If a drive through Kansas is on the agenda, consider stops at the Hidden Valley Park Trail, Parkville Nature Sanctuary, or Mill Creek Park.
Driving South
On a southern trek into town, you'll want to stretch your legs and experience some natural beauty. While Wyoming doesn't offer much scenery, Yellowstone National Park is a must-see. You also can't beat the mountain views at Grand Teton National Park! If you find yourself even further north, Glacier National Park is a magical place, including the Sawtooth Mountains in Idaho.
Heading East
Driving east into Boulder can provide an exceptional road trip. First, you might pass through the Salt Lake City area, which offers tons of outdoor adventure. Additionally, this region is ideal for seeing some fascinating fall colors! A few of the best locations to see the colorful foliage include Millcreek Canyon, Brighton Resort, or Little Cottonwood Canyon. If the drive takes you through Northern California and Nevada, the crystal-clear waters of Lake Tahoe have to be on your list.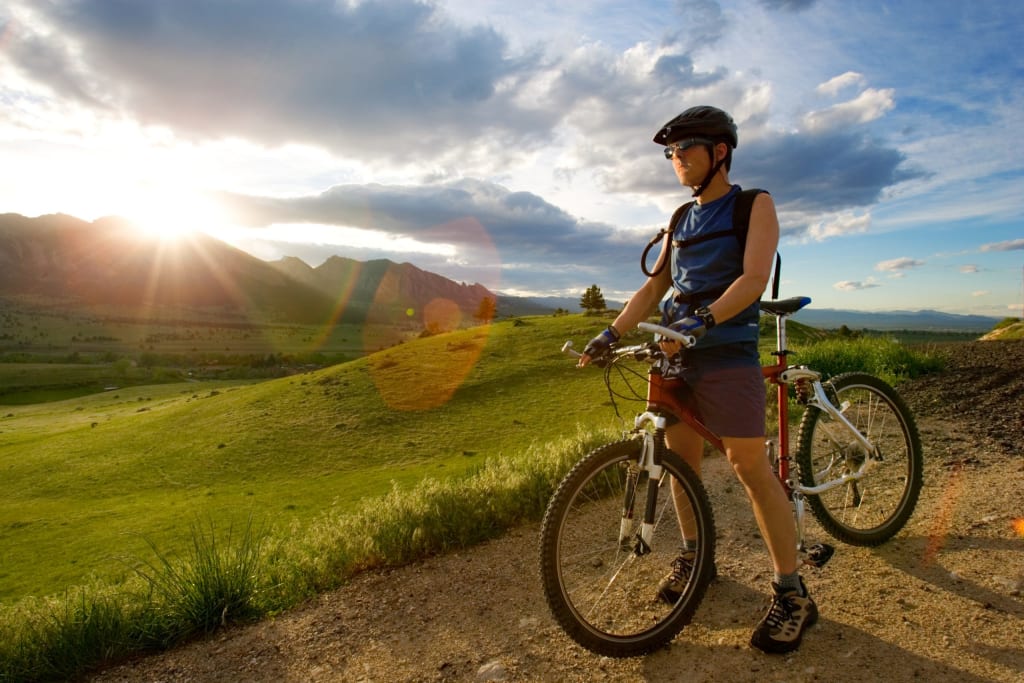 Boulder—The Mecca of Outdoor Adventure
As you drive into Boulder, the Flatirons take over the scene. These are gorgeous rock formations on the edge of town. While you're developing your itinerary and planning your outdoor adventure, here are some of our favorite activities and attractions in the area:
Hiking
Boulder is a hiker's dream come true. While the town itself offers easy access to several exceptional trails, countless other hiking adventures are just a few miles away. From there, you have the entire Rocky Mountains to explore!
Take a look at a few breathtaking hiking routes in Boulder:
Royal Arch Trail (difficult)
Bear Peak via Shanahan Ridge (difficult)
Green Mountain West Trail (moderate)
Mallory cave (moderate)
Flatirons Vista Trail (easy)
Boulder Falls Trail (easy)
No matter which route you take, there's a good chance you'll see mountain views, wildlife, and maybe even some fall colors!
Biking
Whether you brought your own bikes or you're looking to rent, Boulder is an excellent place to hit the trails on two wheels. You can also test your skills at the Valmont Bike Park, offering 42 acres of jumps, turns, and exhilarating trails. If you're searching for routes in the wilderness, check out the Eagle and Sage trails from Boulder Valley Ranch Trailhead.
Water Recreation
As the summer is winding down, cooler weather is right around the corner. However, while the weather can still be warm in late summer and early fall, spending time on the water is a great way to cool off. In Boulder, residents and visitors love tubing down Boulder Creek or paddling along Boulder Reservoir. And if you're looking to get the heart pumping on some whitewater, take a guided tour on nearby Clear Creek or the Cache La Poudre.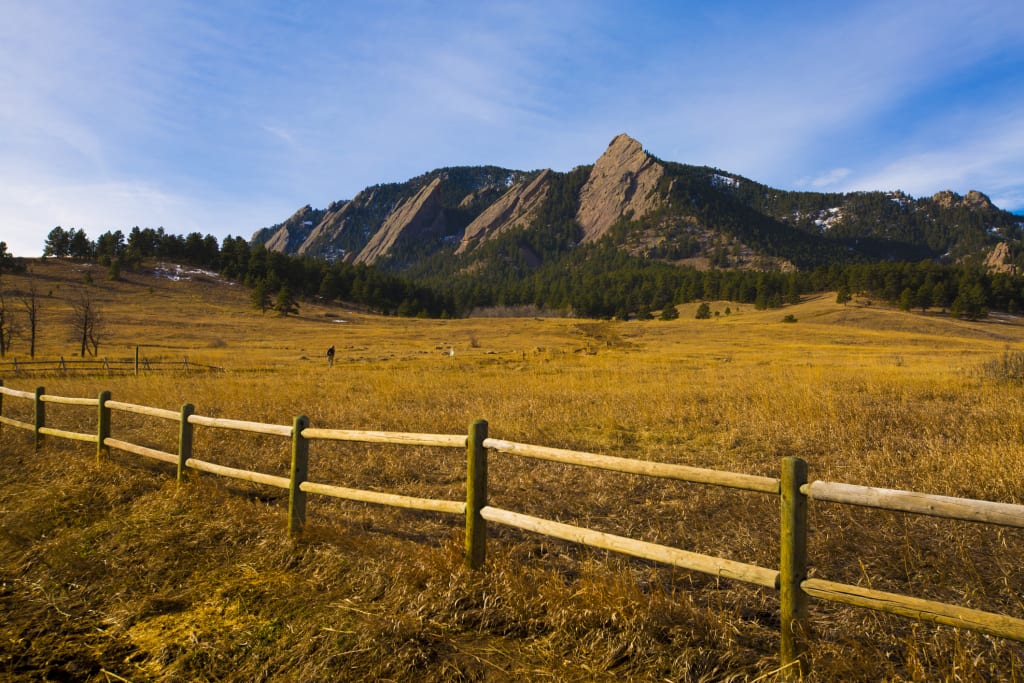 Rock Climbing
Rock climbers from all over the country venture to Boulder for some top-notch climbing. For sport climbers, Boulder Canyon is a top pick. Here you can find highly textured granite surfaces and numerous routes for all ability levels. If you need something a bit more technical, the nearby Eldorado Canyon is a fan favorite!
Leaf Peeping
If you plan your trip right, you could arrive in Boulder when the fall foliage pops off! From deep golds to vibrant reds, nature puts on a spectacular display of fall beauty every single year. Here are some of the best areas to see fall foliage in and around Boulder, Colorado:
Peak to Peak Scenic Byway
Sawhill Ponds
McClintock Trail to Enchanted Mesa
Long Canyon
Mapleton Hill
Eldorado Canyon State Park
If you can't make it to these destinations, the town of Boulder itself also has plenty of fall beauty lining the streets!
Camping
Looking to camp in the gorgeous wilderness near Boulder? If so, campgrounds are found across the entire region. Some are even in the middle of a fall foliage playground! Whether you want to camp in a tent or sleep in your luxury campervan, Boulder has several camping opportunities for your needs.
Below you'll find some of the top campgrounds in the Boulder area:
Pawnee
Camp Dick
Peaceful Valley
Rainbow Lakes
Olive Ridge
Meeker Park
Kelly Dahl
As all of these campgrounds are full-service, they're perfect for your campervan!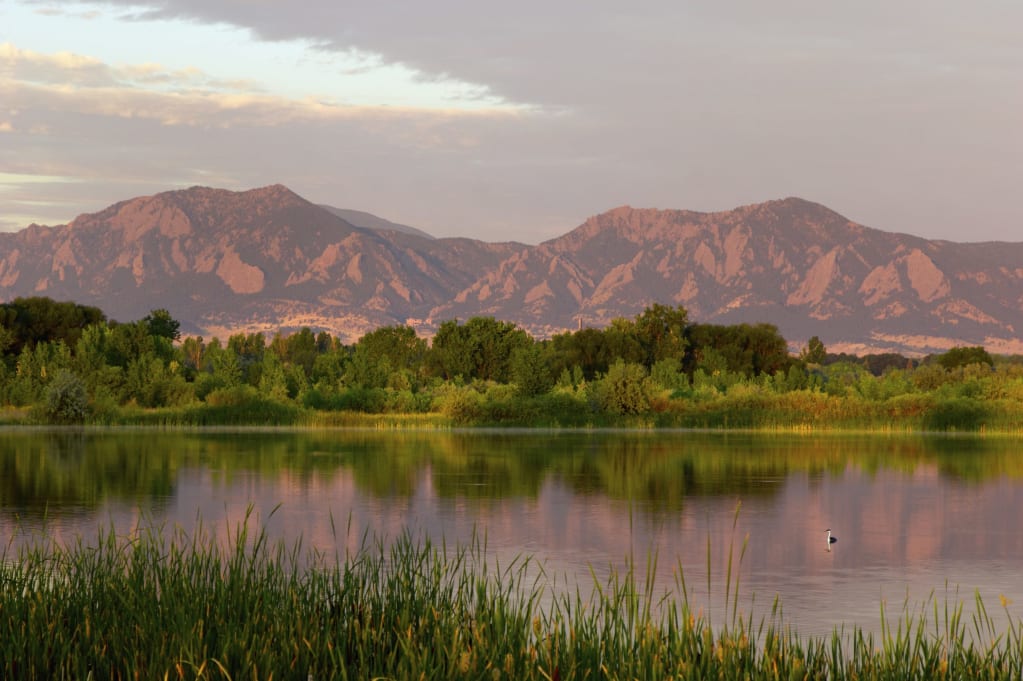 Travel Tips
Mid-to-late September is the best time to see fall colors along the Peak to Peak Scenic Byway.
Boulder has mild year-round temperatures, but the weather can change very quickly. Make sure you're prepared with sunscreen, jackets, and extra layers.
While the summer and winter are the area's busiest months, traveling during the fall could save you some cash!
Popular hiking trails can be flooded with people on weekends, so plan to hike in the mornings or on weekdays.
Map
Check out the following details about Boulder's top hiking trails and campgrounds:
Hiking Trails
Campgrounds
Hidden Gems
Here are some off-the-beaten-path destinations in the Boulder area:
Forsythe Canyon
Anemone Hill
Annie U. White Trail
Shadow Canyon
Olde Stage Open Space
Gem Lake
These are great options for beating the crowds and experiencing the peaceful wilderness!
Find Your Dream Campervan at Rec Van!
Nothing beats a road trip to Boulder, Colorado. With so much adventure in the area, you may never want to leave!
To make your Boulder vacation one you'll never forget, choose a new or used campervan from the experts here at Rec Van! We carry vehicles from some of the leading brands in the industry, such as Winnebago, Thor Motor Coach, Leisure Travel Vans, Storyteller Overland, and much more!
Take a look at our massive campervan inventory today, and call us if you have any questions!