New England offers six states worth of exceptional van campgrounds. From mountains to lakes to the ocean, there are limitless options for campers looking for epic, relaxing vacation spot. Ready to explore? Here's a look at 10 top campgrounds for your next van adventure in the beautiful northeast.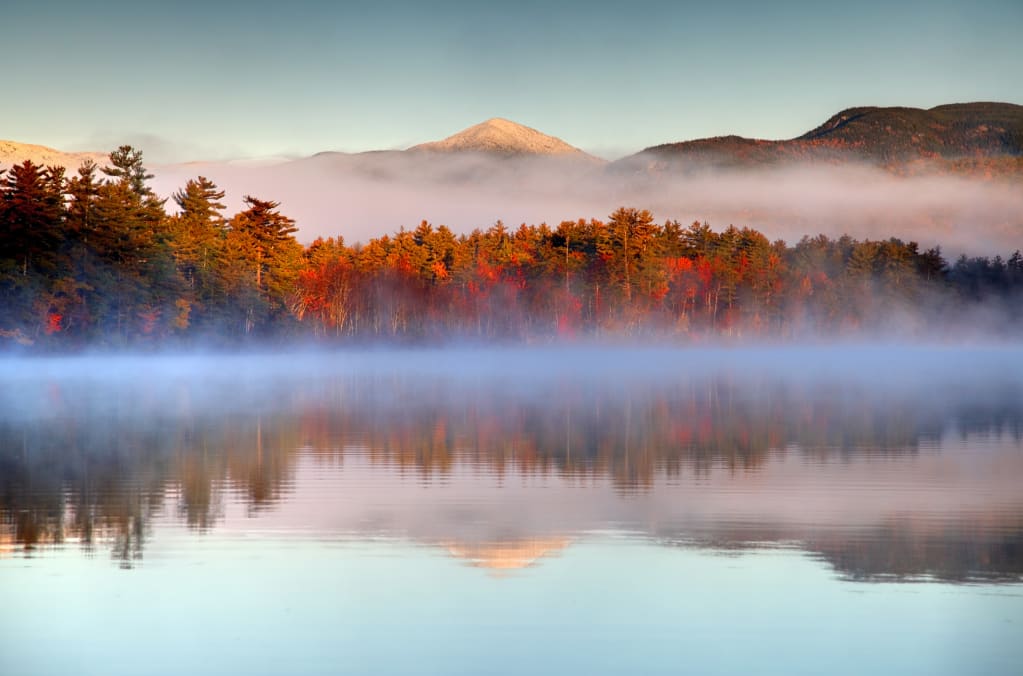 White Mountains, New Hampshire
Where to Van Camp: Dry River Campground, 2057 US-302, Bartlett, NH 03812
Why it is a Must: The iconic White Mountains offer incredible hiking trails, beautiful lookouts and plenty to do for the whole family. The Dry River Campground is located in the heart of the Crawford Notch State Park, nestled between the Saco and Dry rivers. Enjoy swimming in the waterfalls and accessing plenty of switchback-free hikes.
Acadia National Park, Maine
Where to Van Camp: Mount Desert Campground, 516 Sound Dr., Mt. Desert, ME 04660
Why it is a Must: Mount Desert Campground is located minutes from both Acadia National Park and Bar Harbor. The campground features more than 50 miles of hiking trails, salt water fishing and swimming, kayak and canoe rentals, electric and water hookups, cellular service and Wi-Fi, and a launch ramp. You'll have close access to all that Acadia offers, including swimming, tidepool explorations, carriage and horseback riding and stargazing on Cadillac Mountain.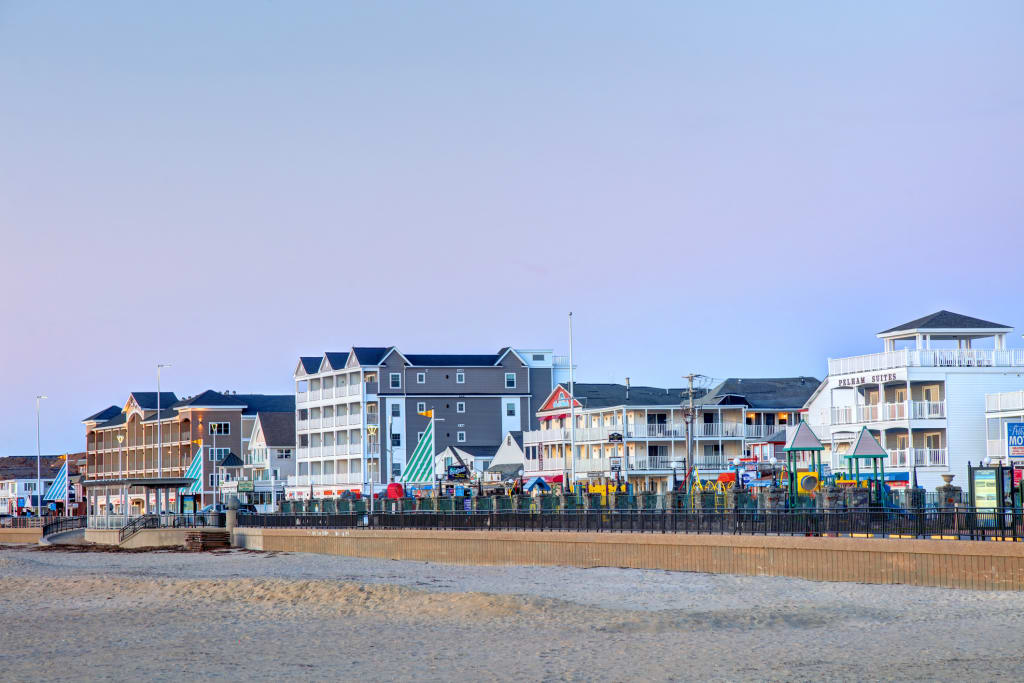 Hampton Beach, New Hampshire
Where to Van Camp: Hampton Beach State Park, 160 Ocean Blvd, Hampton, NH 03842
Why it is a Must: At Hampton Beach, you'll find miles of sandy beaches with swimmers, sunbathers and surfers active all day. The state park is located just south of Hampton Beach on the mouth of Hampton River, within easy walking distance of the beach. It features a picnic area, restrooms, playground, dump station and fishing, hiking and biking along its plentiful waterside trails. Hampton Beach features entertainment options for young and old alike, including concerts and shops.
Brattleboro, Vermont
Where to Van Camp: Brattleboro North KOA Campground, 1238 US-5, East Dummerston, VT 05346
Why it is a Must: If you're looking for a change of pace, an escape to the artsy Brattleboro, Vermont, area is a great choice. Nearby you'll find lots of arts and antique shops to explore. You can also explore several nearby covered bridges, a throwback to simpler times and history. At the Brattleboro North KOA Campground, you can while away the hours with a selection from the book nook, explore the Nourse Hollow Walking Trail, or play games outdoors or at Pixel Park, a game room with video games, pool and foosball. There's an outdoor pool, pavilion, Wi-Fi and a farmstand next door.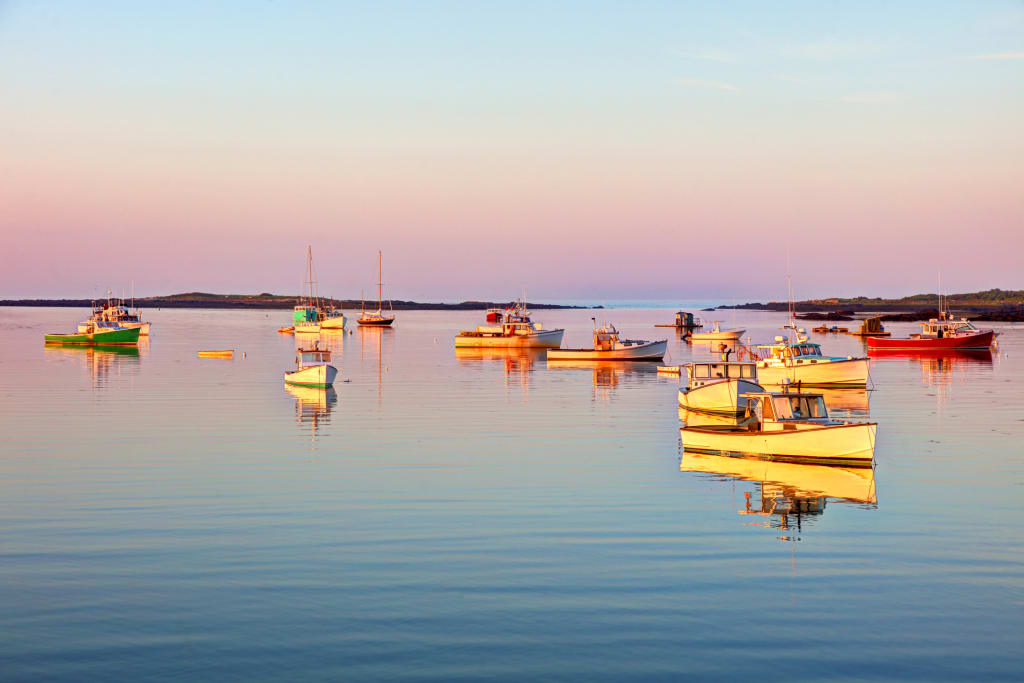 Kennebunkport, Maine
Where to Van Camp: Sandy Pines Campground, 277 Mills Road, Kennebunkport, Maine 04046
Why it is a Must: Kennebunkport, the summer home of presidents, is an ideal area to visit. You can enjoy plenty of rocky Maine beaches, including Goose Rocks Beach, which is within walking distance of Sandy Pines Campground. There are also the shops and galleries and nearby Kennebunk and the outlet malls in Kittery, Maine, a short drive away. Sandy Pines features a heated saltwater pool, clean bathhouses, bike and boat rental services and laundry facilities. For the kids, there's a playground, lawn games, crafts and a game tent with classic board games. You can also rent paddle boards and kayaks from a nearby rental partner.
Foxborough, Massachusetts
Where to Van Camp: Normandy Farms, 72 West St., Foxborough, Mass., 02035
Why it is a Must: In Foxborough, you get the best of both worlds, with a camping spot between Boston and Cape Cod. You can explore the historic city of Boston, with the freedom Trail, Faneuil Hall, the U.S.S. Constitution and terrific museums, art and dining options. Or you can head south to Cape Cod, with miles of pristine beaches ideal for sunbathing, swimming and relaxation. If you're a football fan, you'll want to check out Foxborough's Gillette Stadium, home to the New England Patriots, along with shops and restaurants. Normandy Farms offers four swimming pools, wellness center, fitness center, dog park, nature trails and creative arts center.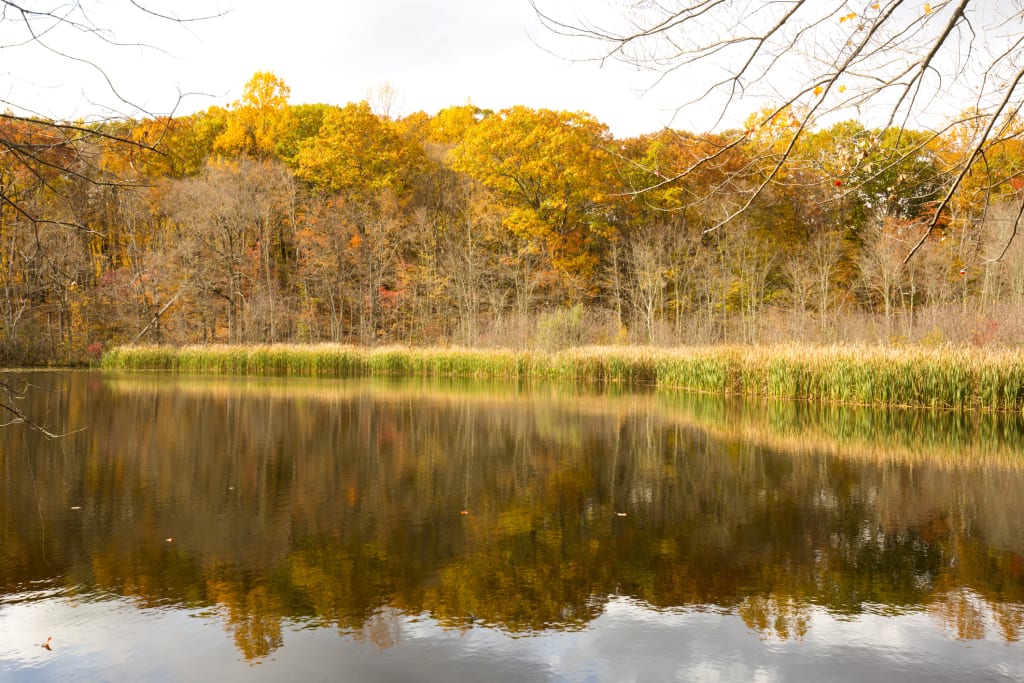 Lake Compounce, Connecticut

Where to Van Camp: Lake Compounce Campground, 185 Enterprise Dr., Bristol, Conn., 06010
Why it is a Must: At Lake Compounce, you can explore the nation's oldest amusement park. There are roller coasters, thrill rides, water rides and classic and kids' rides to provide thrills for every age. There's also a water park, the largest in the state. At the campground, there's electric, water and cable hookups, dump station, bathroom and shower facilities and parking for two vehicles. Bristol offers lots of options too, including the New England Carousel Museum, American Clock and Watch Museum, Imagine Nation, a children's museum, and the Harry C. Barnes Memorial Nature Center.
Bradford, Rhode Island
Where to Van Camp: Ashaway RV Resort, 235 Ashaway Road, Bradford, RI 02808
Why it is a Must: Centering a trip at the deluxe Ashaway resort is a great way to experience southern New England. You're just a few miles away from Rhode Island's expansive beaches. You can also explore the beauty of nearby towns Mystic, Conn., and Westerly, Rhode Island, along with casinos and golf courses. But if you want to remain in the campground, you'll find plenty to do. Ashaway features fun and games including an arcade, cornhole, basketball, horseshoes, miniature golf, pickleball, shuffleboard, tennis and volleyball. For the kids, there's a playground, splash pad and swimming pool. There's also on-site laundry, propane sales, store, spa and Wi-Fi.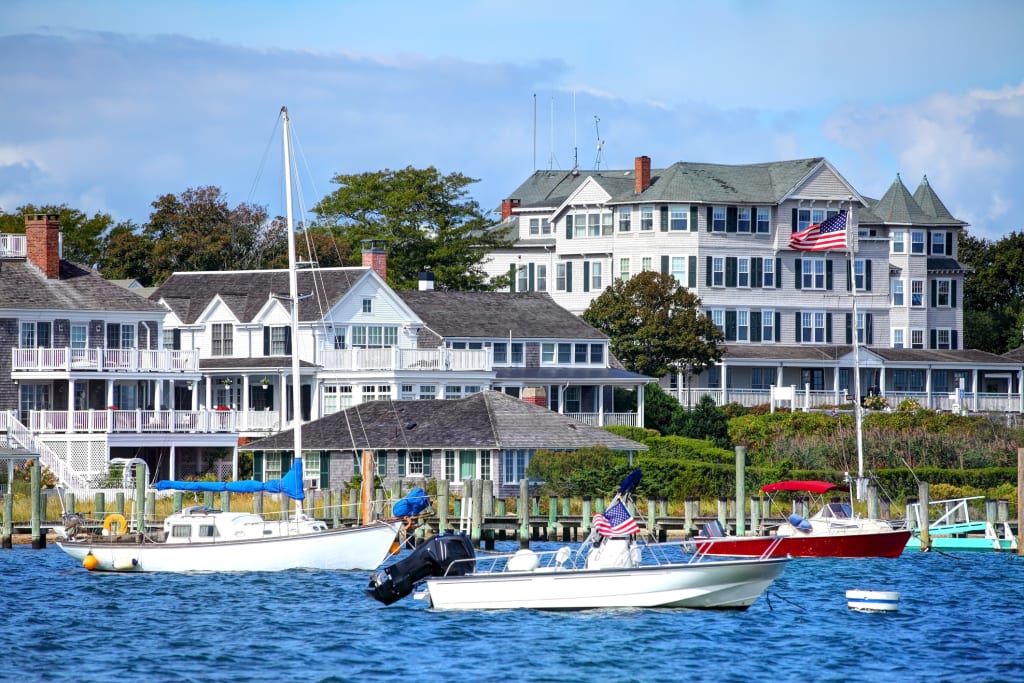 Martha's Vineyard, Massachusetts
Where to Van Camp: Martha's Vineyard Family Campground, 569 Edgartown Road, PO Box 1557, Vineyard Haven, MA 02568
Why it is a Must: Hop on a ferry and head over to Martha's Vineyard, a coastal paradise that's the summer home for celebrities, athletes and politicians. The beauty and scenery are second to none on the island, which features shopping, fine dining and excellent beaches. There's the opportunity to boat, swim or lounge on one the many beaches all day. The Martha's Vineyard Family Campground is the only campground on the island. It features wooded RV sites with water, sewer and electrical hookups, Wi-Fi and dump station. There's a community fire pit, recreation field, playground, laundry, bathrooms and free showers, volleyball, badminton and basketball, along with adult bike rentals.
Freeport, Maine
Where to Van Camp: Wolfe's Neck Oceanfront Campground, 134 Burnett Road, Freeport, ME 04032
Why it is a Must: Freeport is a destination point for those looking for bargains. The town is known for its outlets and is the home to LL Bean. Enjoy hours of shopping and dining, or explore the nearby beaches. Bowdoin College is just a few miles away in Brunswick and the area features excellent dining options, especially for seafood lovers. The campground features water and electric hookups, a café, shower building and camp store, with some sites nestled on the ocean at the forest's edge.
Looking for more road trip destinations this season? Check out our recent guide featuring 10 Off the Beaten Path Destinations to Visit this Summer.