Autumn offers an ideal time to visit national parks for van lifers. You won't have to deal with the usual summer crowds or extreme heat. Instead, you can take your time exploring these parks in a more peaceful setting. Depending on where you go, you might also have a chance to see spectacular fall foliage. The following are some of the top national parks to visit this fall.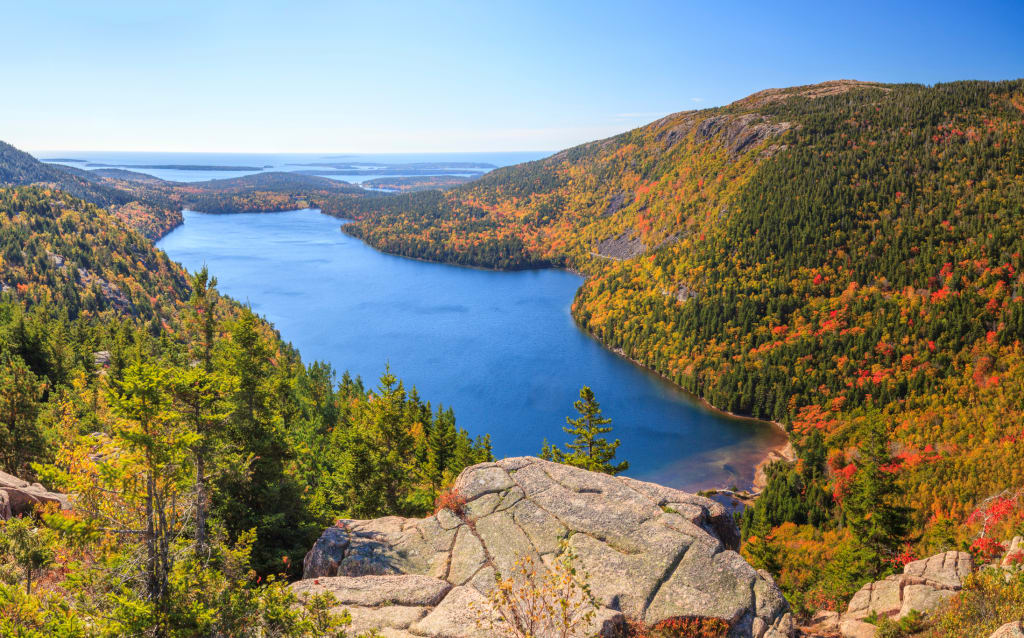 Acadia National Park is the place to go for impressive views of fall foliage, which peaks in mid to late October. This coastal park has 27 miles of motor roads that are ideal for taking scenic drives and stopping occasionally to take foliage photos. Acadia National Park also has 158 miles of hiking trails if you prefer taking your time seeing all of the foliage. You'll need an entrance pass to enter the park and a campground reservation if you plan to stay overnight. In addition to hiking and scenic drives, you can also do some fishing, take a carriage tour, and go climbing.
Glacier National Park in northern Montana provides a chance to see tons of local wildlife, as well as trees with beautiful golden leaves. Visiting in fall means that you'll need to be prepared, since some amenities aren't available this time of year. The park has more than 700 miles of hiking trails that offer close-up views of fall foliage, glaciers, and more. While hiking, you might catch glimpses of bighorn sheep, elk, mountain goats, and other wildlife species. Drive along Going-to-the-Sun Road for a scenic drive through the mountains, go fishing or boating, or take a guided tour. Wilderness camping and campgrounds are available in the park.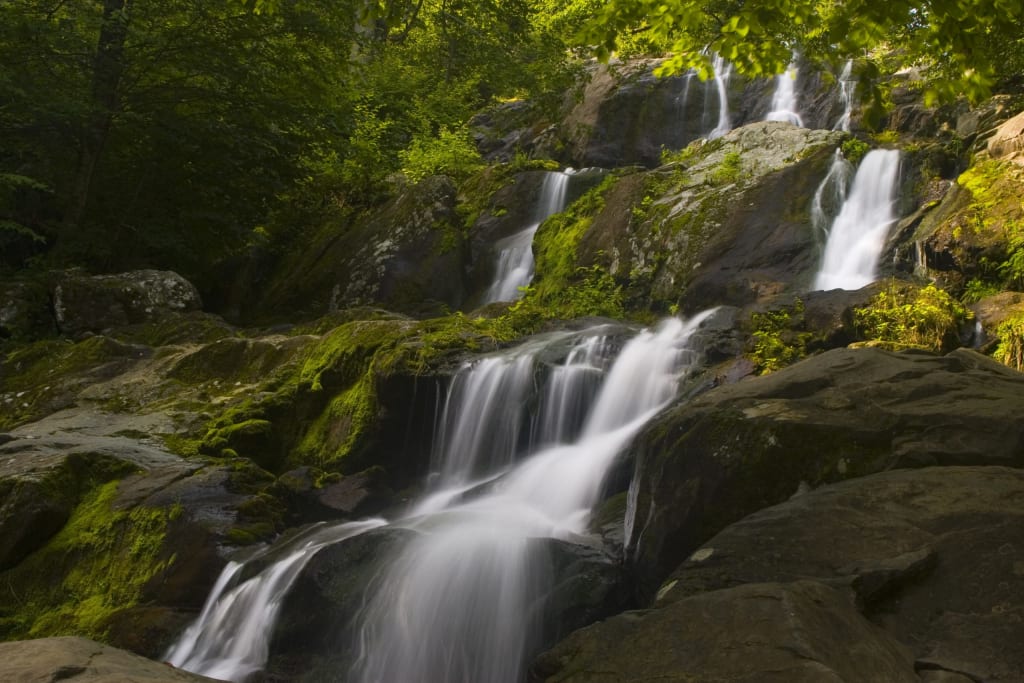 Shenandoah National Park in the Blue Ridge Mountains offers breathtaking views of fall foliage in all directions. Take a scenic drive on Skyline Drive, which is 105 miles long and includes several places to stop for pictures. Range View Overlook and Hemlock Springs Overlook are among the more common areas for people to stop, so plan your trip accordingly. Weekdays usually offer fewer crowds and traffic than weekends in fall. The park also has over 500 miles of hiking trails, rock climbing, and other outdoor activities. Rugged backcountry camping areas and campgrounds with amenities are available in the park.
Cuyahoga Valley National Park, located roughly halfway between Akron and Cleveland, gives visitors a chance to see vibrant fall foliage from hiking trails, scenic drives, or the river itself. You can bring a kayak or canoe and make your way down the winding Cuyahoga River while enjoying views of the surrounding sugar maple trees and other trees. Visit Brandywine Falls, the Towpath Trail with its canal locks, and The Ledges for more of the great outdoors. You can also explore the park on the historic Cuyahoga Valley Scenic Railroad.  Other activities in the park include horseback riding, fishing, and biking. Camping isn't available in the park, but there are campgrounds nearby.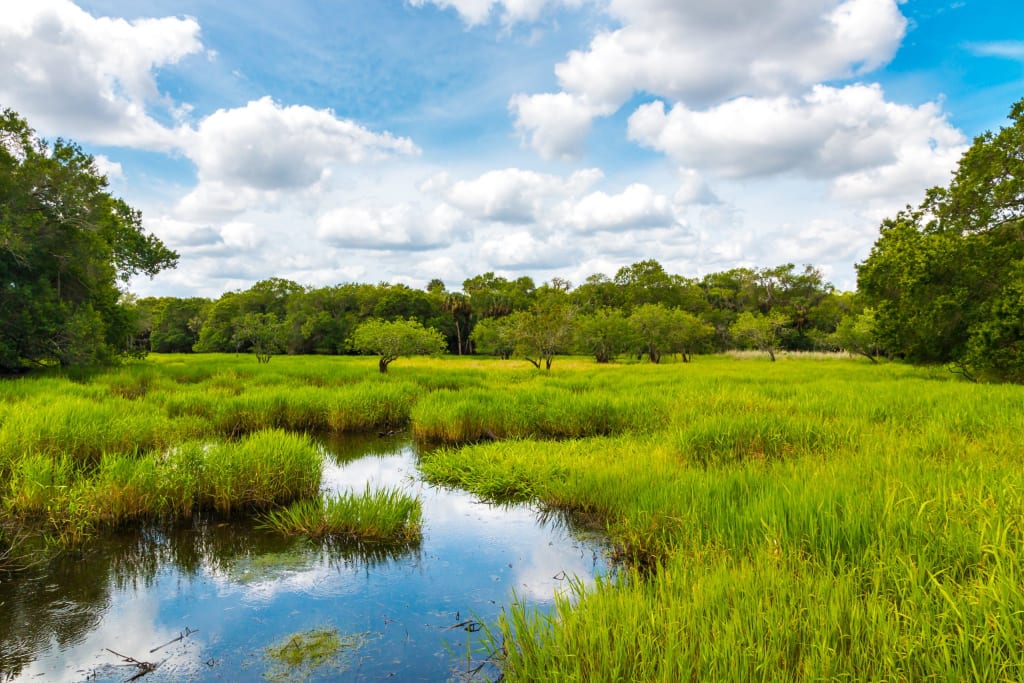 You won't find fall foliage at Everglades National Park, but fall is an ideal time to visit this southern Florida park. Temperatures are still warm this time of year, but summer's extreme heat and excessive humidity are usually gone. This makes exploring the park much more comfortable. Take an airboat tour of the swamps to see alligators and other local wildlife, or hike on the park's Pine Islands Trails, Flamingo Trails, Shark Valley Trails, or Gulf Coast Trails. Canoe and kayak trails are also available if you want to explore the park via water. Other activities at Everglades National Park include fishing and biking. Campgrounds are available, including first come, first serve campsites and campsites requiring reservations. Backcountry camping is also available.
Grand Canyon National Park might not be filled with fall foliage as other parks are, but this is a perfect time to visit this incredibly popular destination. Going in fall means you won't have high temperatures and summer crowds, so you can look forward to a more enjoyable time in the park. Take a backpacking tour, horse riding tour, or helicopter tour of the park, or do some whitewater rafting. You can do a shorter hike near the Canyon's rim, or plan a longer one from the North Rim to the South Rim and back. Keep in mind that this takes more than a day, so you'll need to plan on camping in the canyon.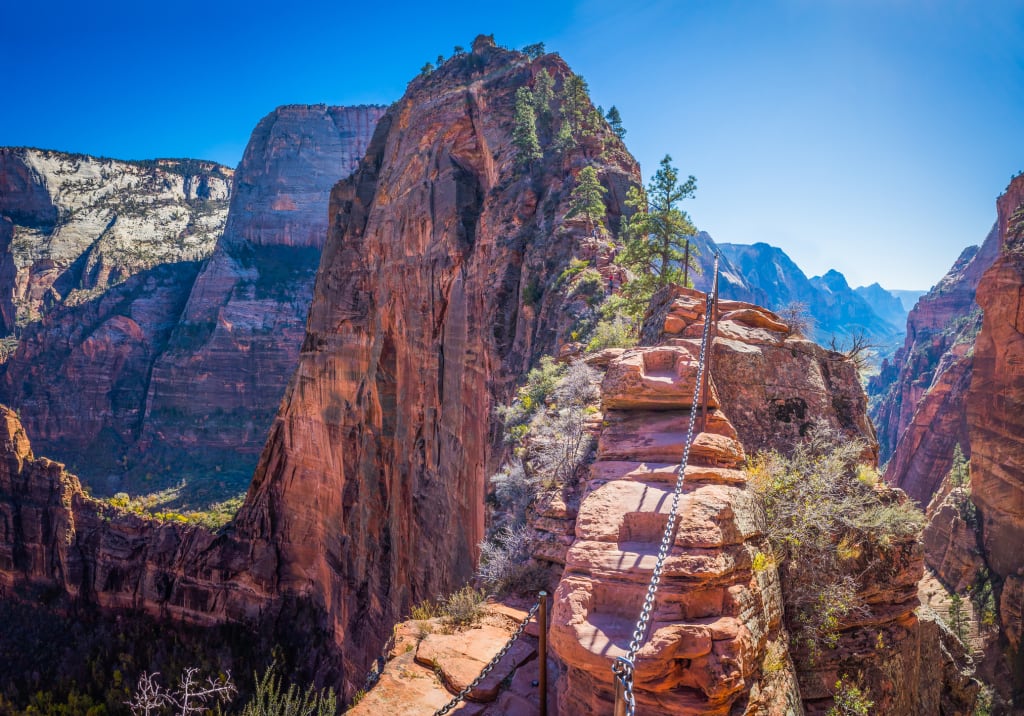 For fall foliage, pleasant temperatures, and canyon hikes, plan a visit to Zion National Park, especially later on in October. Located in southwestern Utah, the park has a lot to offer, including day hikes, rock climbing, and canyoneering, which is a challenging way to tour the canyons. Glide along the Virgin River in a kayak to explore the Narrows, take a scenic drive on Kolob Canyons Road to see majestic canyons, or bike your way around the park. Watchman Campground is the only campground open this time of year in the park, so make reservations as soon as possible if you plan on staying one or more nights.
North Cascades National Park, located in northwestern Washington, is a perfect place to go to escape the crowds. This park offers great views of alpine flora, tundra plants in full bloom, and fall foliage, along with amazing mountain views. Take a short hike on the Newhalem Area Trails, or do a full day hike on Sourdough Mountain or Thornton Lake Trail. Guided tours of the park are available, as well as other activities, such as climbing, boating on Ross Lake, and fishing. Some campsites are available in the park on a first come, first serve basis only.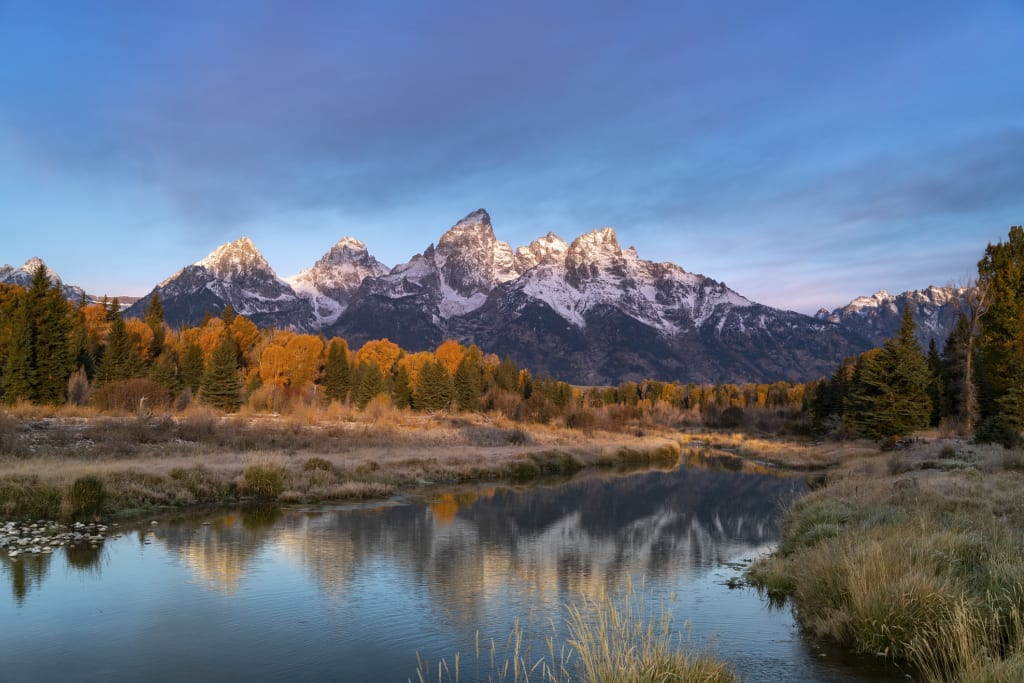 Located in western Wyoming, Grand Teton National Park provides memorable views of fall foliage, towering mountains, and a chance to see elk and other local wildlife. Take a scenic drive on Jenny Lake Scenic Drive or Signal Mountain Summit Road to enjoy panoramic views of the mountains. Plan a challenging hike near Marion Lake or Surprise Lake, or do an easier hike near Taggart Lake or Phelps Lake Overlook. Other activities include fishing, mountaineering, climbing, and boating. Reserve a campsite in the park, or head to remote areas for backcountry camping.
Yosemite National Park offers colorful views of maples, cottonwoods, deciduous trees, and other trees in red, yellow, and orange hues. With moderate temperatures and fewer crowds, you can enjoy a pleasant visit to this eastern California park. Drive along winding Tioga Road for stunning views, or hike the Mist Trail. Go kayaking on Merced River, fishing in Tuolumne River, or rock climbing. Several campgrounds are available throughout Yosemite Park for RVs and vans, but you'll need to make a reservation.
No matter where you're headed, Rec Van can make sure you're well-prepared. Visit us to look for a new van for your adventures or to get more travel tips and ideas.