Summer is undoubtedly the season for amusement parks. Whether your family is into hair-raising roller coasters or refreshing water parks, there's nothing more exciting for your whole crew than embarking on a theme park adventure. As summer break comes to a close, consider squeezing in one last hoorah and make memories that the kids will take into the start of the new school year.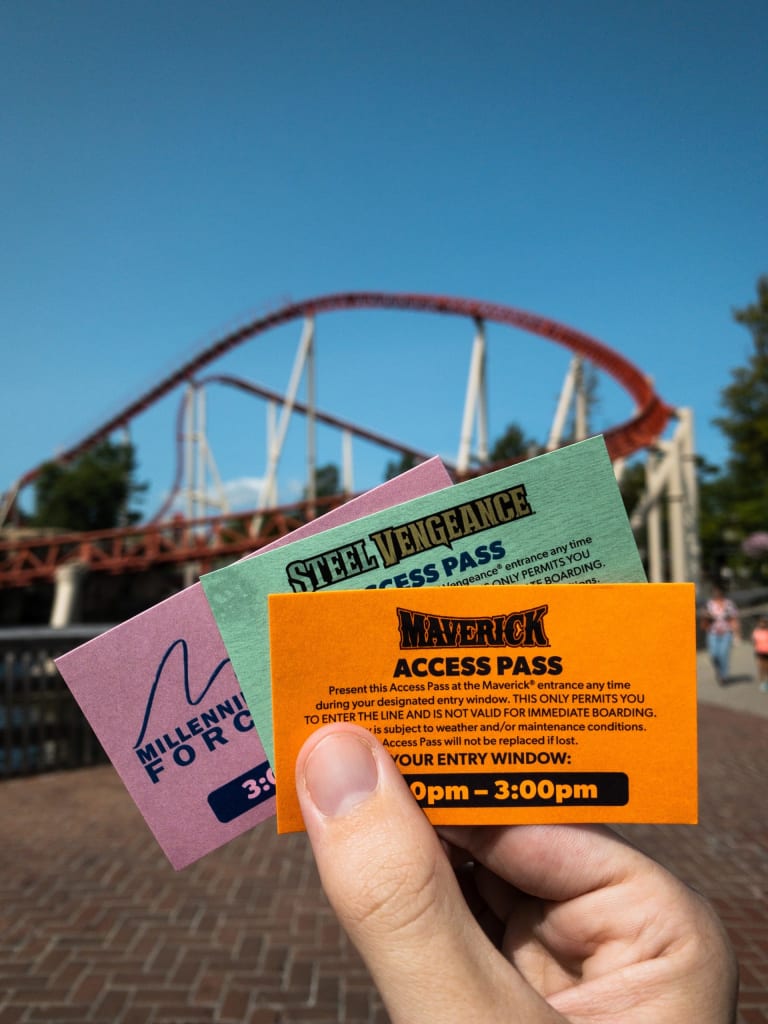 If you own a camper van, you're in luck. Amusement park vacations are improved tenfold when you can plan an epic road trip to the park of your choosing and camp in comfort when you arrive. Staying in your home away from home also provides a sense of stability for kids, is more affordable than the usual overpriced resorts and hotels, and gives you all a place to recharge away from the hustle and bustle of the park itself.
That's why we're sharing eight of the best amusement parks for van lifers to visit across the U.S. Our list includes some of the most popular parks along with off-the-beaten-path options. Visit all the Disney characters you know and love at "the most magical place on Earth," step back in time at an 1880s-style park, or indulge at a chocolate-themed wonderland. What every offering on this list has in common is thrilling entertainment for all ages and quality RV campgrounds onsite or nearby. Ready to get planning? Read on for the details.
Holiday World and Splashin' Safari
Santa Claus, Indiana
Where to van camp: Lake Rudolph Campground & RV Resort
The U.S.'s very first theme park is still going strong in 2022, with award-winning and record-breaking rides including wooden roller coasters and water coasters. If that isn't reason enough to visit Holiday World and Splashin' Safari, it's also been deemed the country's "Top Value Park." You'll stay next door at a well-appointed RV resort with its own separate water park onsite. Other amenities include cabana rentals, a dog park, and a gem mining activity for kids. Plus, you'll get to enjoy a wide variety of activities on and around Lake Rudolph.
Silver Dollar City
Branson, Missouri
Where to van camp: Silver Dollar City Campground
This amusement park was opened in 1960 but draws its inspiration from further back in time–the 1880s, to be specific. Along with over 40 rides and attractions, you'll find live concerts and demonstrations of heritage crafts. Van camp at the official Silver Dollar City campground, which is nestled in the forest just a few minutes away with free shuttles to the park. Stay longer to enjoy laidback recreation at the nearby Table Rock Lake.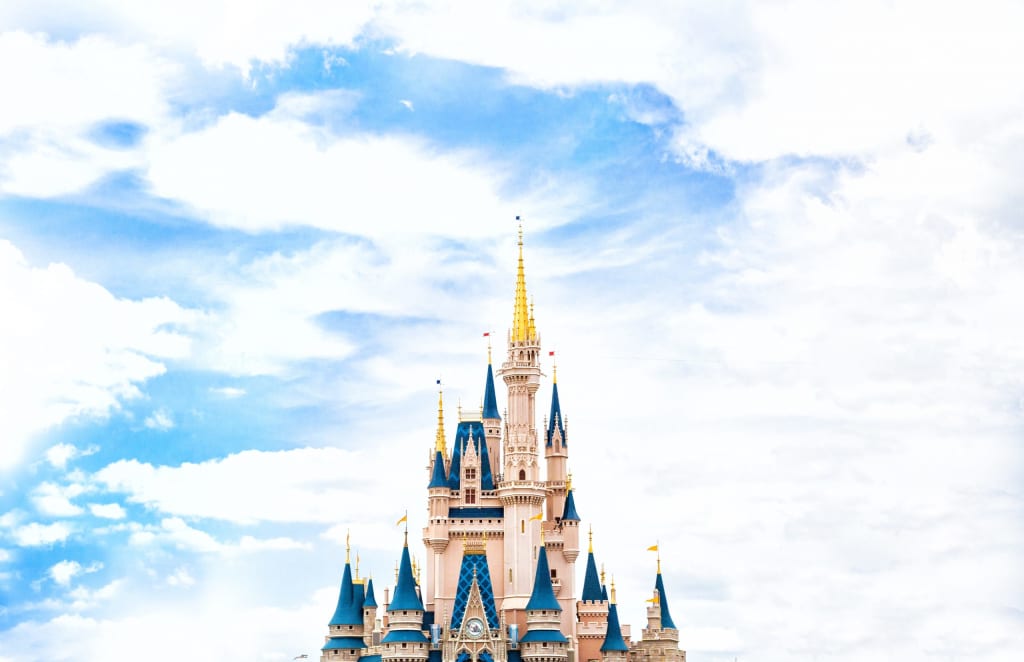 Magic Kingdom at Walt Disney World
Orlando, Florida
Where to van camp: Disney's Fort Wilderness Resort
Magic Kingdom is the most visited theme park in the world for good reason. The park celebrates the beloved Disney fairytales and creates a magical ambiance with Cinderella's castle, costumed characters, and nightly firework and projection displays. You can find a few thrill rides at the park, but Magic Kingdom truly shines with its classic rides focused on exciting sights and sounds. Notable picks include the "it's a small world" ride and Jungle Cruise. Van camping at Disney's resort is pricey but package deals for theme park entrance and camping are available.
Silverwood Theme Park
Athol, Idaho
Where to van camp: Silverwood RV Park
Head to the Pacific Northwest for a charming amusement park surrounded by forests and lakes. The park's smaller size and rural location come with perks, like fewer crowds and cheaper tickets. There is something for everyone here, from terrifying roller coasters and the accurately-named Panic Plunge to bumper boats and antique-style cars that kids can drive. You'll stay at the Silverwood RV Park, which is within walking distance from the theme park and offers discounted tickets for campers.
LEGOLAND California Resort
Carlsbad, California
Where to van camp: South Carlsbad State Beach Campground
Immerse your family in a fantasy world made up of larger-than-life legos. Aside from feasting your eyes on the colorful surroundings, you can check out exciting rides, shows, character meet and greets, and a LEGO brick building area. Plus, LEGOLAND also contains a water park and an aquarium. After a jam-packed day, you'll get a great night's sleep just three miles away at a peaceful state beach with options for dry camping or full hookups.
Regardless of which amusement park you choose to visit, you won't be sorry. From the anticipation leading up to the trip to the bonding while van camping, from the excitement of the park itself to everyone talking about their favorite parts of the experience on the drive home… A theme park camper van trip will create treasured memories for you and your loved ones.
Hersheypark
Hershey, Pennsylvania
Where to van camp: Hersheypark Camping Resort
Craving a sweet experience? You'll love this theme park, which was once a recreation area for employees of the Hershey's Chocolate Factory. Today, it offers a full-scale amusement park and water park as well as Hershey's Chocolate World, where you can create your own candy bar. Save your sugary creations to make smores at night on your campsite's fire ring. The shady and spacious campsites are perfect for lounging and picnic tables at each site encourage al fresco meals. Plus, the campground offers free shuttles to the amusement park.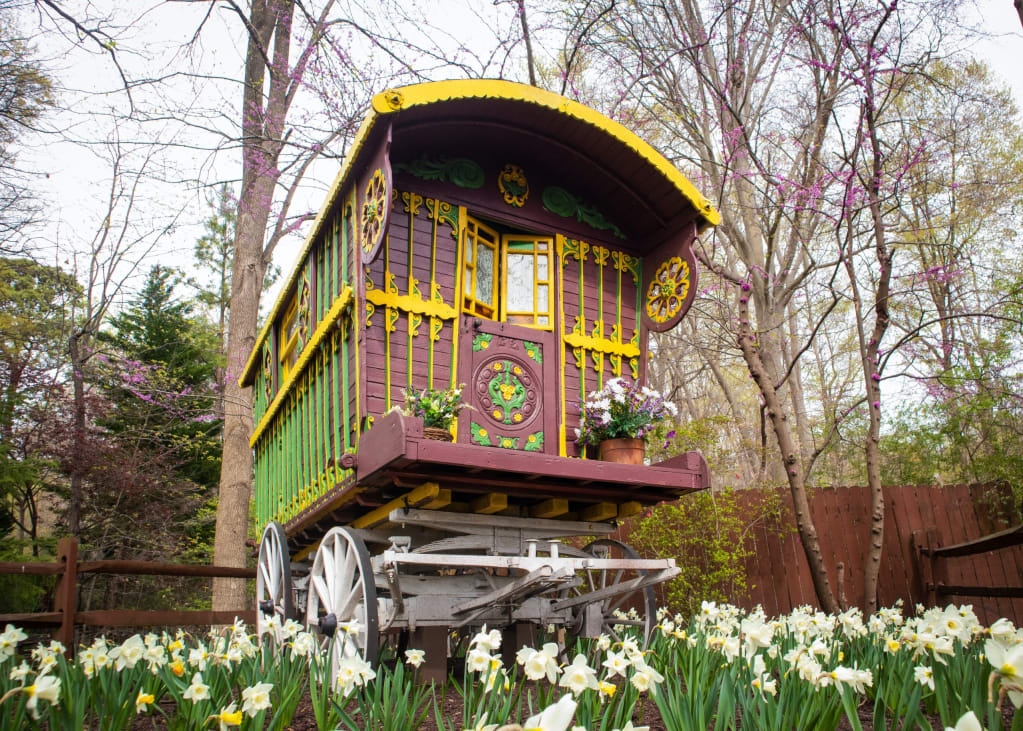 Busch Gardens
Williamsburg, Virginia
Where to van camp: Anvil Campground
Busch Gardens Williamsburg is considered one of the most beautiful theme parks in the world. There, you'll get to take in grounds inspired by different European cities as well as the plentiful vegetation around the park. If you're not particularly into typical amusement parks, you'll enjoy relaxing in the different "villages," or sightseeing from a train, boat, or Skyride while the more adventurous members of your family run from one riveting ride to another. Stay at the Anvil Campground, which is just a bus ride away from Busch Gardens.
Cedar Point Amusement Park
Sandusky, Ohio
Where to van camp: Lighthouse Point
The prestigious Golden Ticket Awards have granted the title of "Best Amusement Park in the World" to Cedar Point a whopping 16 times. Out of its 70 rides, multiple coasters have broken world records. The impressive Steel Vengeance roller coaster features the most airtime–that gravity-defying feeling thrill seekers chase–of any roller coaster in the world. After an exciting day, kick back and relax at the luxurious Lighthouse Point Campground on Lake Erie. The awards continue here–Travel and Leisure Magazine named Lighthouse Point one of the nine most beautiful RV campgrounds in the U.S.
Looking for more information on van life for families? Check out "How to Plan a Summer Van Vacation for the Whole Family" and "Tips for Van Travel with Kids." In search of your new home on wheels? Visit Rec Van for a wide range of new and used camper vans.