Aspen, Colorado is known for an abundance of alluring activities, including skiing, snowboarding, and anything relating to snow. In the summer, you will find it is much more than an average ski town. During your trip, you and your family will have the opportunity to explore out-of-this-world scenery, appreciate the surrounding nature, and spend some time together testing each other's agility. Remember, competition is all fun and games but make sure someone packs the water!
While van-cationing in Aspen, one of your main goals is to see some gnarly views. Although you can find most of that anywhere in Colorado, I've mapped out some easy and challenging hikes for you and your crew along the way. Colorado is home to so many great trails that you won't want to pass on. I've linked some information about all the trails in this article that'll help you prepare for conquering every single one.
Guest Post by Brianna Walsh-Erp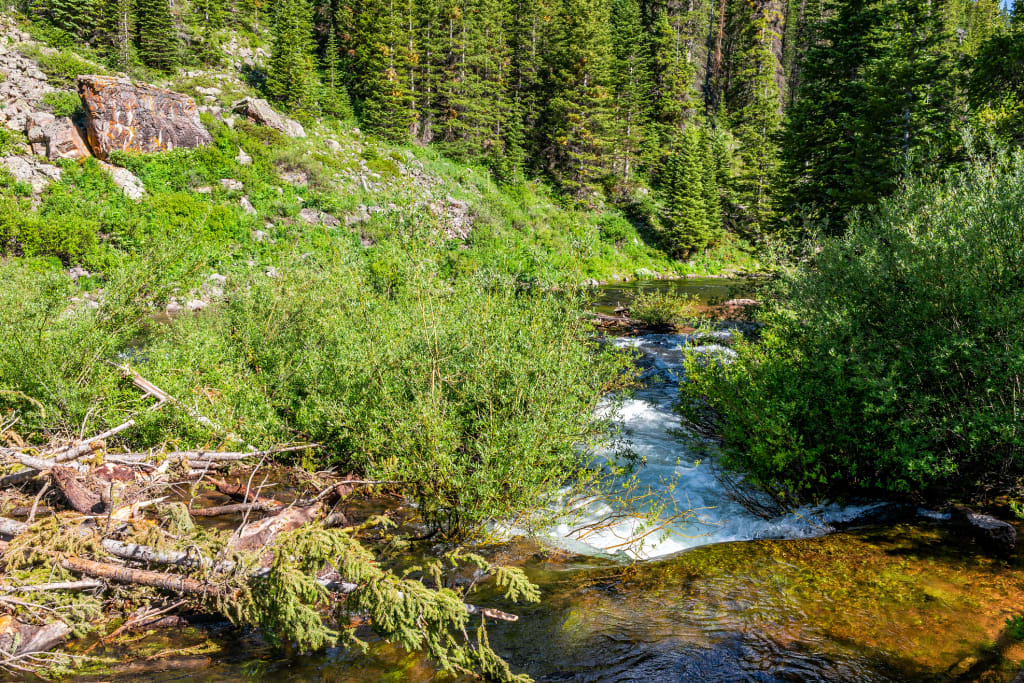 Don't let this trail's name fool you, Difficult Creek Trail is described as a moderate/intermediate level hike. The trail stretches to approximately 9.8 miles, with a few steep climbs and some decent views. Though not the first choice for an expert-level hiker, the trail will most likely increase your heart rate if that's what you are looking for. After a few miles on the trail, you will pass some gorgeous pools and great picnic areas to have a snack and rest for a while should you need it!
If your idea of a successful day is hiking up a mountain to find that sweet spot for a perfect Instagram-worthy sunset picture, then Smuggler Mountain Road should be your next van-life hiking destination. This 3-mile trail is filled with gorgeous views of downtown Aspen and only gets better as you ascend the mountain. At the top, there is a platform for visitors to take pictures and observe in awe at all four Snowmass ski resorts. This trail is welcome to mountain bikers, hikers, dirt bikers, dog walkers, and even car traffic so keep a lookout and share the road.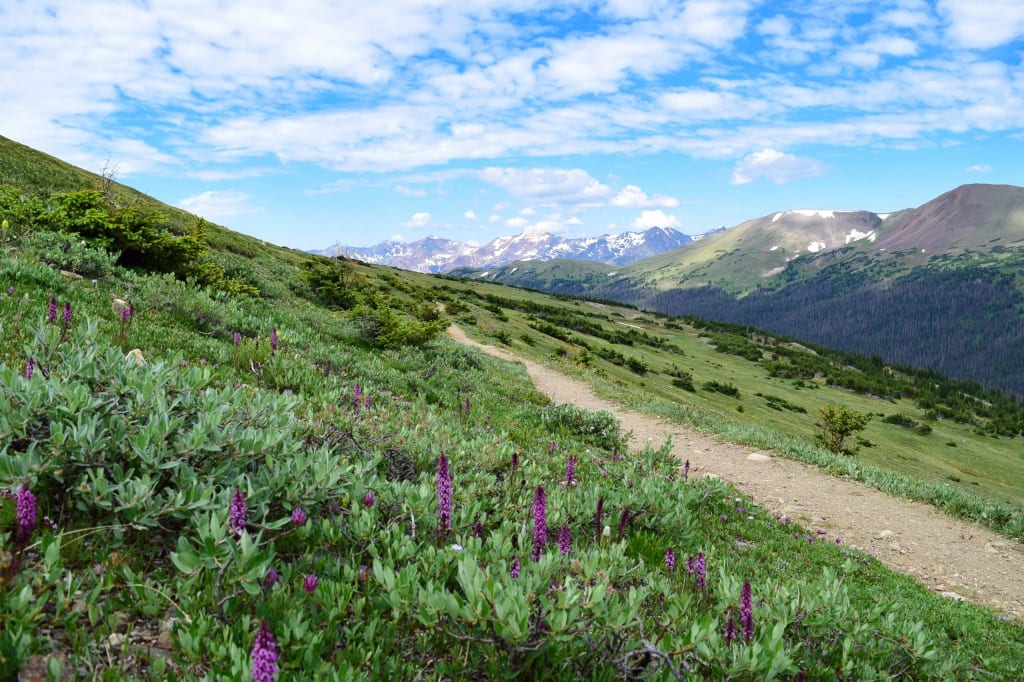 Now if you're looking for a strenuous, expert-level hiking trail in Aspen, you've got to check out Aspen Mountain's UTE Trail. The trail is only 3.1 miles long but can take up to 5.5 hours to complete, even for a skilled hiker. The steady uphill rugged terrain ascends 700 feet in just .9 miles, making it not the best choice for the faint of heart. Once you reach the top, it is encouraged to take the Silver Queen Gondola down to witness the magnificent scenery Aspen Mountain has to offer. The trail is also pet-friendly, but it does mention the area is a falling rock hazard so make sure to keep an eye on where you and your furry companion step.
Known as a moderately difficult hike to the average hiker but boasts some pleasant scenery for your enjoyment. American Lake Trail is a rather decent workout for anyone looking to test their stamina on leg day. The trail is about 6.4 miles long, showcasing spruce-fir forests, mountain peaks, and wild-flower-filled meadows. Once you reach the end of the hike you will come across American Trail, a peaceful heaven-like lake surrounded by forests and granite ridges beyond. Here is a link to help you better prepare for and navigate the trail.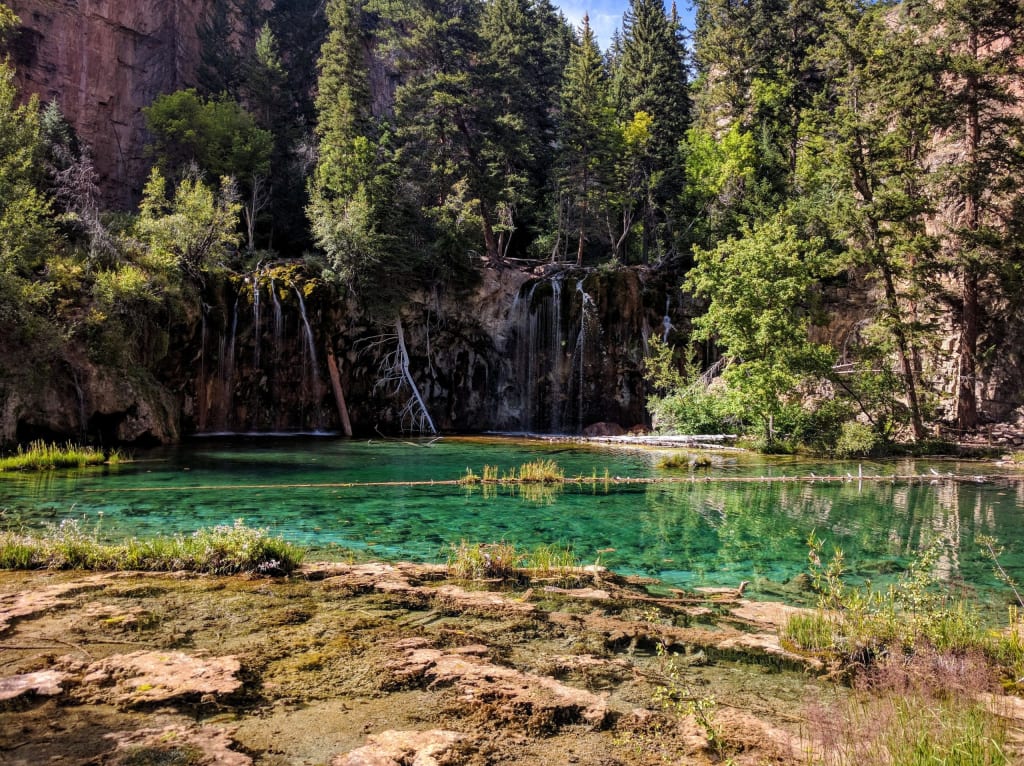 Just recently reopened for closure due to mudslides and floods, Hanging Lake is easily one of Colorado's most famous hikes. Although you must obtain a permit to hike here, the vibrant blue-green water and beautifully natural cascading waterfall are well worth it. To reach Hanging Lake, you and your family must trudge up 1,000 feet starting from Glenwood Canyon through Deadhorse Creek Canyon, making it quite the adventure! There are plenty of places to stop along the way and catch your breath. It is recommended to bring at least 2 liters of water with you because there are no water spigots during the trek.
If you are looking for some breathtaking panoramic views and an easy to moderate hike for the whole family, then you need to check out Hunter Creek Trail. Highly popular for its accessible view of the Reno skyline, many visitors use this trail for hiking and trail running. Known as what's called a "there-and-back" trail, it is roughly 3 miles each way and mapped out very well, so you won't get lost. As you near the end of the trail, you'll come across a 30-foot waterfall that will be perfect for your family's Christmas picture that year. Don't worry though, this is a very popular area for locals and tourists, so they'll be plenty of chances for someone to take your picture!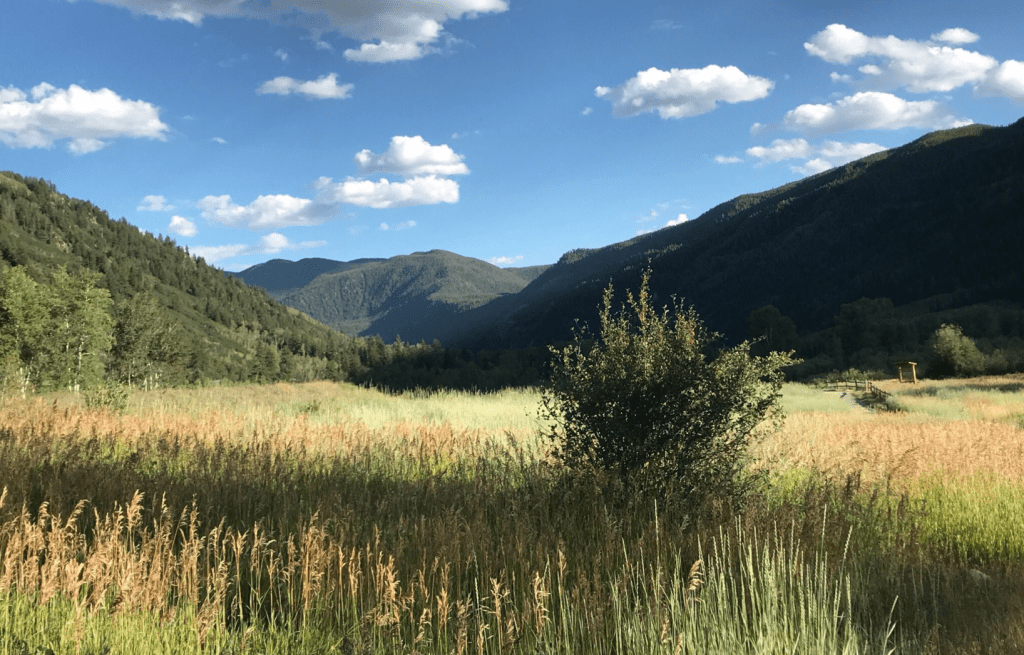 Your family may love a bike trail that has good terrain and wonderful scenery. East Aspen Trail is an easy, mostly made of gravel, path that runs along the Roaring Fork River, totaling 3.5 miles. Near the end of the path, you will find The North Star Preserve, which is a great opportunity for your family to witness the rare and unique Great Blue Heron Colony. There are tons more wildlife that calls this place home, you can find them on the intersecting trails within the preserve.
Any trail that is located on or around Aspen Mountain is most likely an adventure you'll want to embark on. Providing the absolute beauty of Aspen is Ajax Trail. While it may be labeled as an easy hike for walking, it is more challenging for bikers because of the terrain. Totaling 1.5 miles, this is a hike you'd want to take your most cherished companion on. Ajax Trail is dog friendly but does require them to be leashed throughout the journey.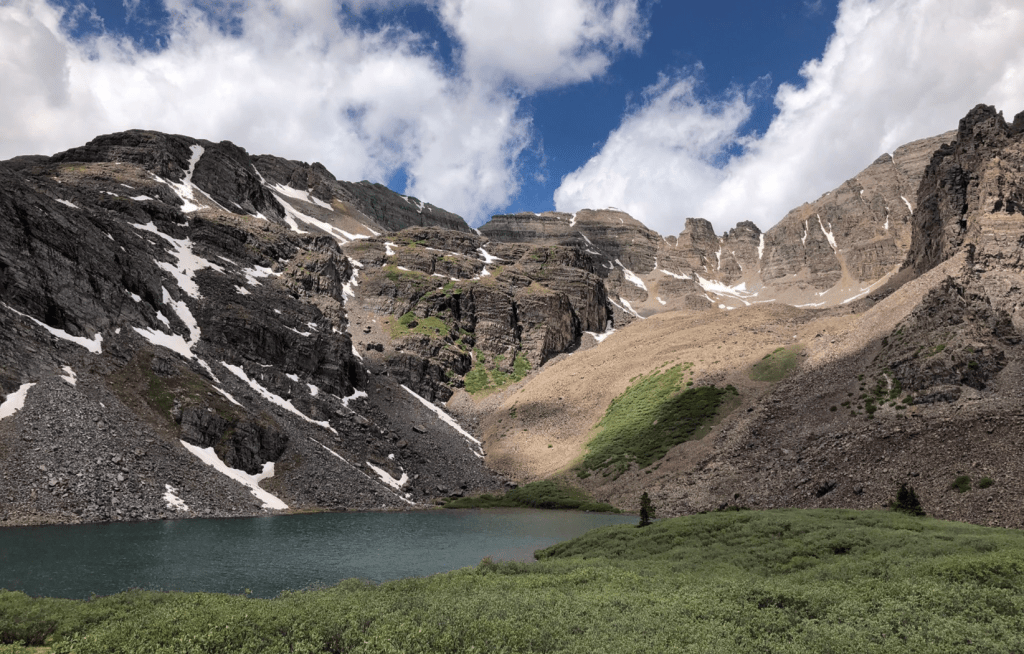 If challenging and rigorous exercise is your guilty pleasure, then Cathedral Lake Trail is right up your alley. It is a 5.6-mile hike that ascends to 2,000 feet, marking it as a difficult trail for most. The first mile of the journey brings you in and up through a magical Aspen Forest that might enthrall you or give you the heebie-jeebies. After this, the trail continues to get steeper till the end, so this might be a hike you'll want to skip if you're accompanied by children.
Although the name might be a little misleading, the Sunnyside Trail is a rather simple hike. It starts sweet, as the easiest part of the hike is in the beginning. Then you will find the trail starts to steep up and zigzags till the end. Moving further along the trail you will bump into another entrance, called the Shadyside Trail. For those envious vacation pictures, you'll want to continue right for a boisterous view of the Aspen/Snowmass Ski Resorts.
Have you been yearning to plan a trip to Aspen but you're not sure if you have the right van? Maybe it's just time to treat your family to a better traveling home with more space. Regardless of your reason, Recvan is here to help you with anything you need to make your van travels blissfully smooth.