Van Travel in Canada
Longing for new surroundings? Venture north of the border to Canada for a breath of fresh air and an experience abroad that doesn't require you to travel by air or ship your rig. Spring and summer are the perfect seasons to visit our neighbors to the north. A camper van allows you to take in the country's diverse and magnificent natural scenery with absolute freedom.
While van travel from the U.S. to Canada is quite convenient, it is still international travel and requires a bit of extra preparation. Don't be discouraged⁠—the extra work will all be worth it when you're sitting back enjoying a cup of coffee (and maybe a Tim Hortons honey cruller) with your van doors open on an unforgettable view. Plus, we've already done the work to get you started with these tips and key considerations for van travel in Canada.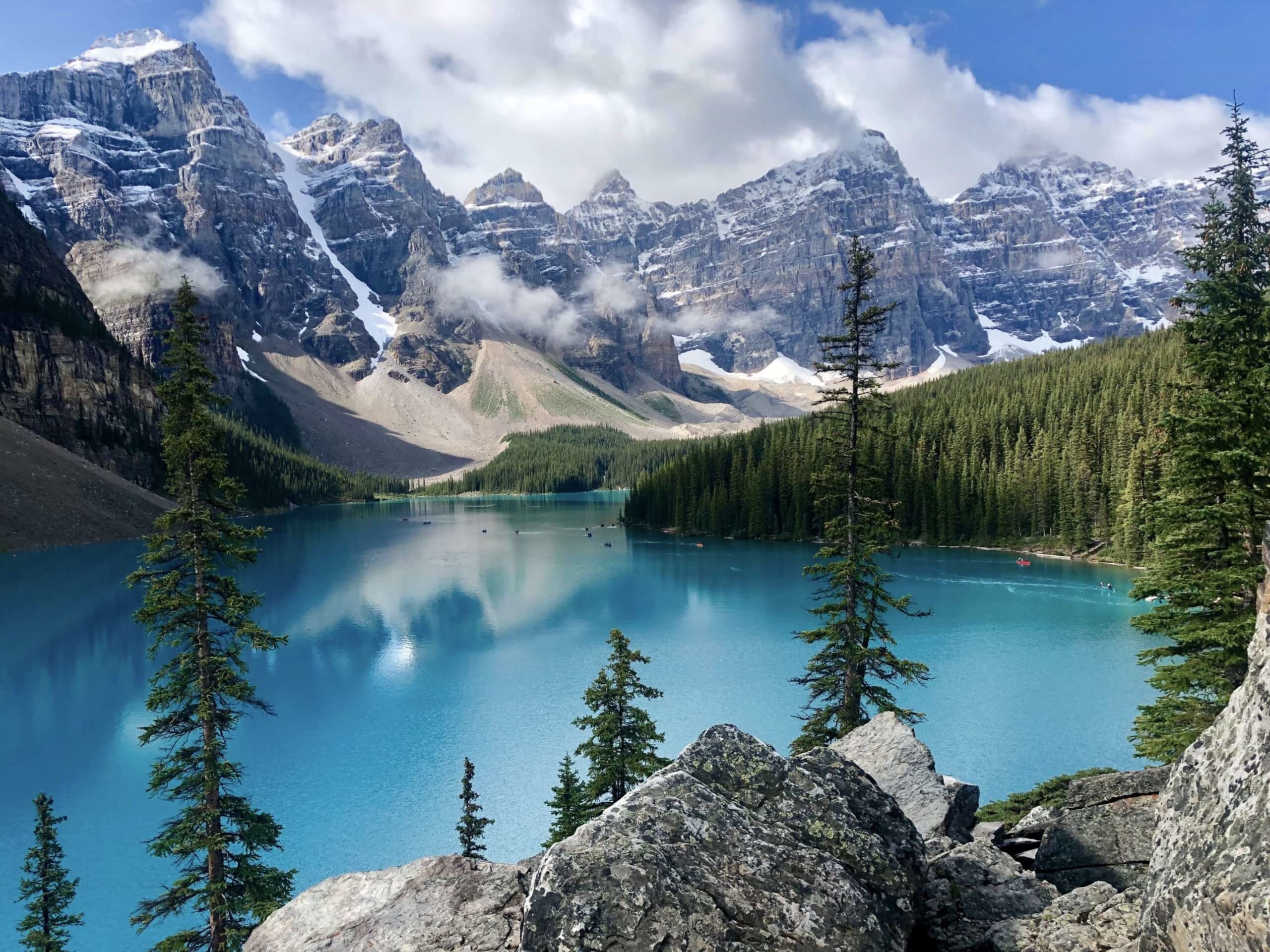 Why Canada?
The real question is, "why not Canada?" The Great White North is the second-largest country in the world and has a relatively small population, leaving great swaths of open wilderness to explore. Its wide array of dramatic landscapes makes the country a favorite for outdoor enthusiasts.
Further, each of Canada's major cities has its own unique character, but all are modern and diverse metropolitan hubs⁠—not to mention, Canadians really are as friendly and polite as they are rumored to be. Of course, the fact that English is the major language spoken everywhere in the country besides Quebec and Nunavut is also a draw.
Whether you choose to take in art and culture in Vancouver; ancient history and fjords in Newfoundland and Labrador; or stunning aquamarine lakes in Banff National Park; your Canadian road trip is sure to inspire you and give you a fresh outlook.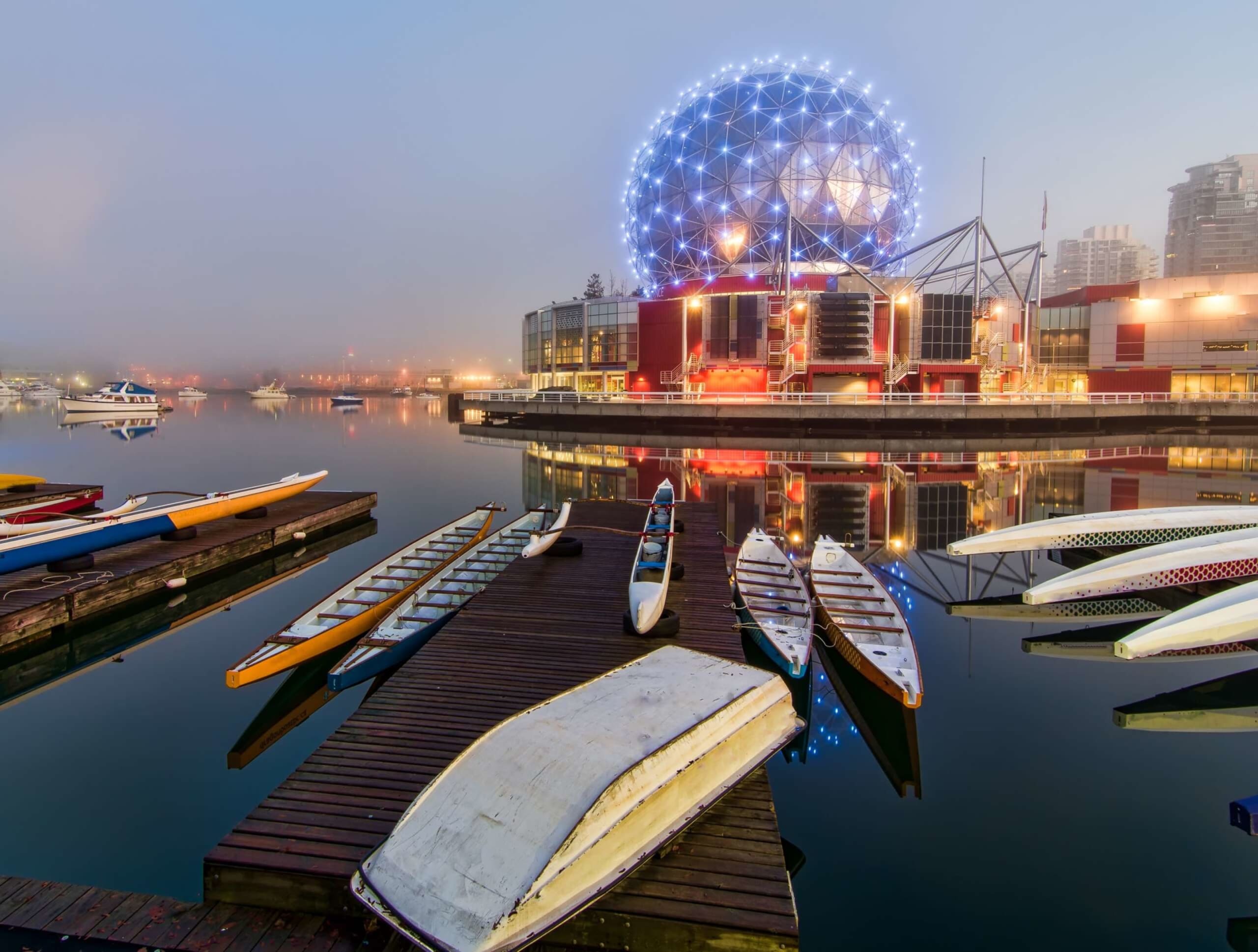 Dos and Don'ts of Packing for Van Travel in Canada
Do Bring:
● A passport or other accepted document for all travelers.
● A negative Covid-19 molecular test result from a test taken within 72 hours of your border crossing (or a positive test result from between 14-90 days before your trip) for all travelers over five years of age.
● Your driver's license. Luckily, U.S. driver's licenses are valid in Canada, but you should familiarize yourself with the rules of the road and get used to seeing speed limit signs in km/hr.
● Proof of vehicle registration and insurance. American auto insurance is considered valid in Canada, but you should check the details of any van life-specific extended insurance policies to ensure you'll be covered across the border.
● An explanation of what you plan to do on your trip (you'll be asked at the border).
● Your cat or dog. If you bring a pet, you will need to present a valid rabies vaccination certificate signed by a veterinarian with a description of the animal's breed and appearance.
● Layers of clothing for different climates and weather conditions.
● A mobile hotspot that works outside the U.S. (Skyroam is a good option).
Don't Bring:
● Fresh produce. However, you can bring along packaged foods.
● Dog or cat food with beef or lamb ingredients.
● Plants (sorry, van succulent!).
● Firewood.
● Live bait.
● Prohibited firearms. Some firearms are allowed with proper documentation and forms, but you will need to have passed the Canadian Firearms Safety Course test in advance of your trip.
● Fireworks or explosives.
● Self-defense items including stun guns, certain types of knives, mace, and pepper spray. However, you can bring bear repellent spray (which is a good idea if you'll be hiking outdoors).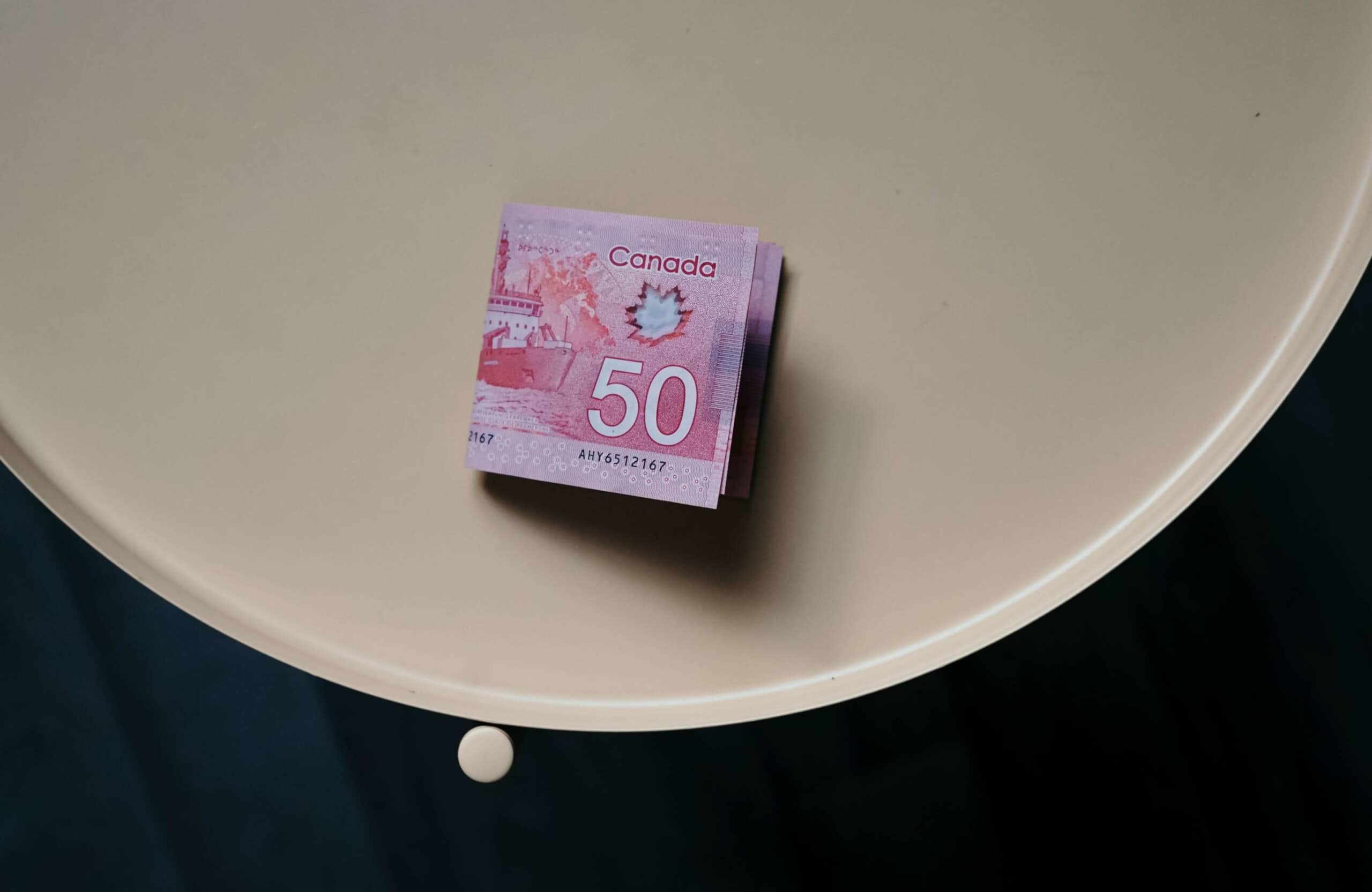 Before you Leave
As with any international travel, be sure to call your bank and cell phone company before your trip to make arrangements. No one wants to get stuck at a restaurant with a debit card refusing to work, and international cell phone roaming charges can rack up quickly.
How to Exchange Money
Since the currency exchange rate is currently 1 USD to 1.26 CAD, prices in Canada often seem pretty affordable to Americans. Important to note: the sales tax is higher in Canada, so expect as much as 15% to be tacked onto your purchases.
Some businesses in Canada will accept American money, but it is not a given by any means, so be considerate and exchange money as soon as possible. Places to exchange money include many border crossings, banks, tourist destinations, and major malls. Alternatively, you can use a credit or debit card to pull out Canadian bills at a bank or ATM.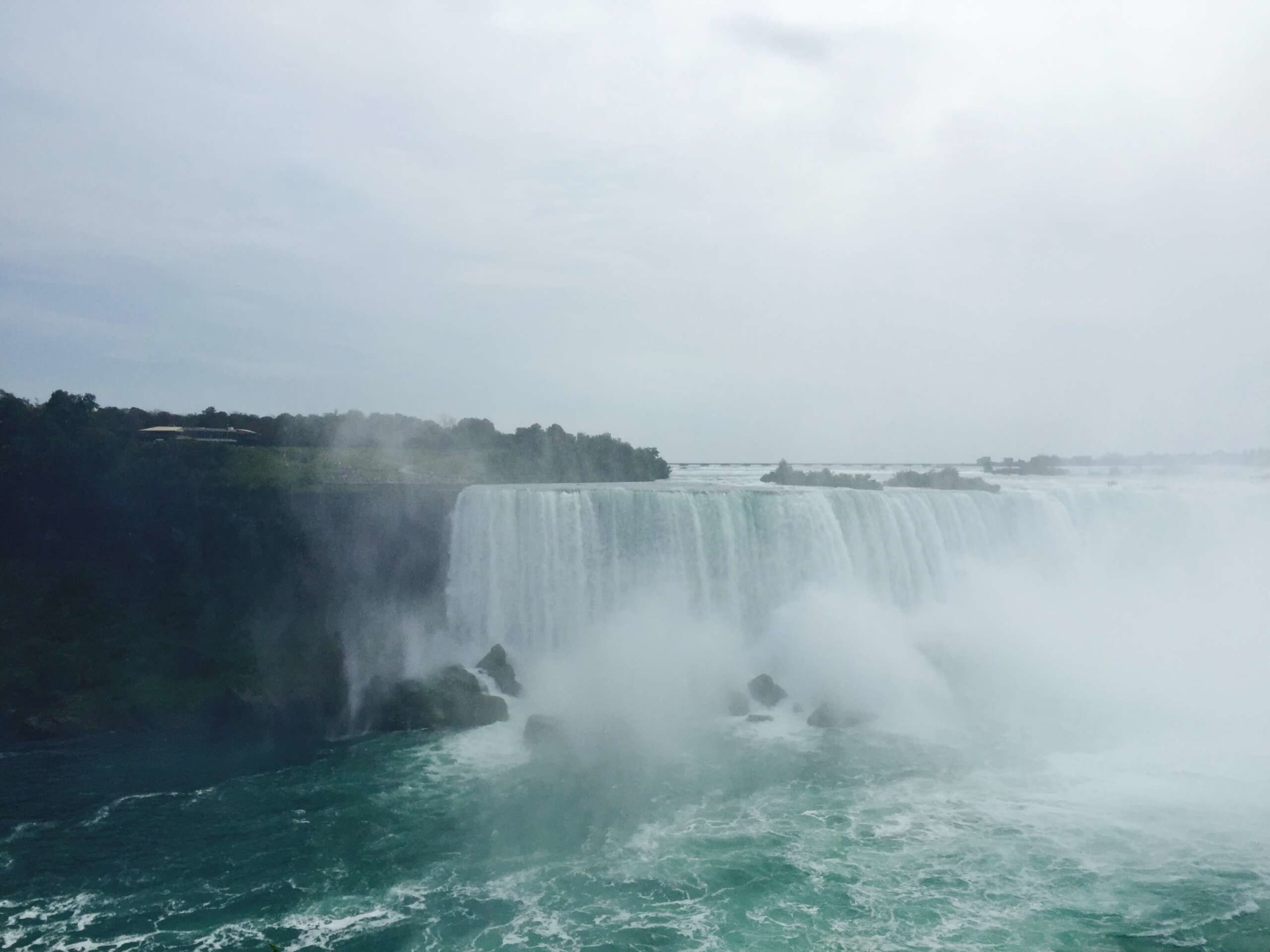 The Best Canadian Wilderness Areas to Explore
Arctic tundra, temperate rainforest, even a bit of desert… This massive country has a huge variety of landscapes. However, Canada is most famous for its mountains, valleys, rivers, lakes, and rolling plains. Canada also boasts the world's largest coastline, with many beautiful coastal regions. To get you started, we've compiled a list of some of the country's most majestic wilderness areas and attractions.
● Niagara Falls
● Banff National Park
● Jasper National Park
● Pacific Rim National Park
● The Cabot Trail
● Bay of Fundy
● Dinosaur Provincial Park
● Nahanni National Park Reserve
● Gros Morne National Park
● The Northern Lights (which can be seen at certain times of the year from multiple places in the Canadian Rockies, including Banff National Park and Jasper National Park)
Affordable Places to Camp in Canada
Canada offers plenty of government-owned land for boondocking. The British Columbia province is particularly known for its abundant free camping options. Anywhere across the country, look for recreation sites in provincial or territorial parks or on crown land for affordable (and sometimes free) places to camp in nature. We recommend the iOverlander website and app to locate free campsites in Canada; some provinces also have helpful interactive maps online.
For free and convenient⁠—but not so scenic—spots to settle down for the night, try rest stops and truck stops. And just like in the States, Walmart parking lots can be the salvation of weary travelers. Other businesses offer free overnight parking as well; check out Superstore and Save On Food. Of course, like in the U.S., not every location of these chains allows camping, and even if they do, it is best to be inconspicuous and respectful.
Pro tip: Check out visitor centers in towns and cities you pass through. In addition to helpful information about local attractions, many offer free wifi and water fill-up stations. There are even some visitor centers that allow overnight parking.
Respect Local Communities and Environments
As a guest in someone else's country, it is important to be mindful of the people and places you're fortunate enough to visit. During the Covid-19 pandemic, look up the rules and guidelines for the areas you plan to visit and follow them to a T.
Along with abiding by the usual Leave no Trace guidelines in nature, look out for "No Trespassing" signs. Areas that may look like untouched wilderness are oftentimes actually somebody's private property. People in Canada take "No Trespassing" signs seriously, and you should too. Overall, use your best judgment in navigating unfamiliar surroundings and situations and do your part to preserve the beauty of the places you explore.
There's nothing like spending time abroad to refresh and recharge. In Canada, you'll find hospitable people, exciting cities, and plenty of room to roam in the wilderness. Traveling by camper van means you can spend up to six months (the general time limit for tourists in Canada) immersing yourself and leisurely visiting the country's many attractions.
Looking for the van to take you there? Rec Van offers a premium selection of adventure vans with a variety of features and interior layouts to suit different needs. Find your perfect match today at Rec Van.