You don't find historical architecture, lush nature, and spa pampering together in the same place very often. These are the three ingredients that make Hot Springs National Park in Arkansas so unique. The different style of the park doesn't end there, though—it is also an urban national park, meaning it is located within the city of Hot Springs.
Visit Hot Springs National Park at any point in 2021 for an extra layer of fun as the park celebrates its 100th anniversary. We've rounded up all of the information you need to know to learn, soak, explore outdoors, camp, celebrate, and make memories. Read on for the details.
Why We Love Hot Springs National Park
As the smallest national park in the U.S.'s collection, Hot Springs National Park feels surprisingly full of adventure and wonder. Maybe that's because the history of the town is so rich and well-preserved. At the same time, the park offers the nature immersion, outdoor recreation opportunities, and picturesque landscapes one would expect from any national park. At Hot Springs National Park, you don't have to choose between rural and urban—you can have both.
Learn
Step back in time while promenading Bathhouse Row, a block featuring eight beautiful historic bathhouse buildings constructed between 1892 and 1923, each with its own distinct character. One of the old bathhouses, the Fordyce, has been turned into a visitor center and museum. You can learn about the history of the area and tour the building to see exactly how the bathhouse looked and functioned in the past—all while admiring the stained glass, fountains, and tilework of the building's interior. Then take it easy at another one of the historic bathhouses, the Superior, which has been turned into a delightful brewery featuring beer made with the local spring water.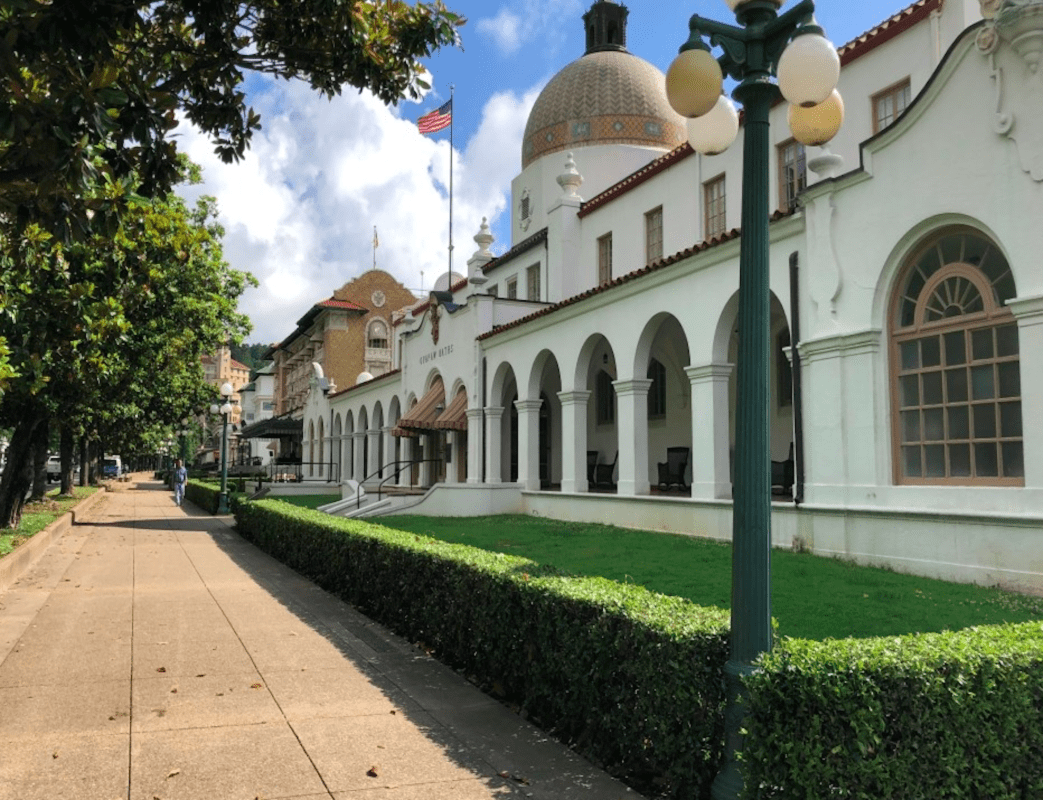 Soak
While you might be surprised to learn that there are no outdoor hot springs for soaking at this national park (the water is simply too hot), two of the bathhouses on Bathhouse Row offer indoor soaking experiences in tubs and pools fed by the thermal mineral waters.
The draw of the Buckstaff Bathhouse is its status as the longest continually running bathhouse in the area (since 1912!). You'll get a taste of the bathhouse experience in the early 1900s in one of the original individual soaking tubs.
The Quapaw Bathhouse and Spa, on the other hand, features a grouping of hot pools in a photo-worthy room with a greenhouse-style ceiling. They also provide private tubs for individuals or couples. Both bathhouses offer spa treatments including massages and facials, so take your pick and treat yourself.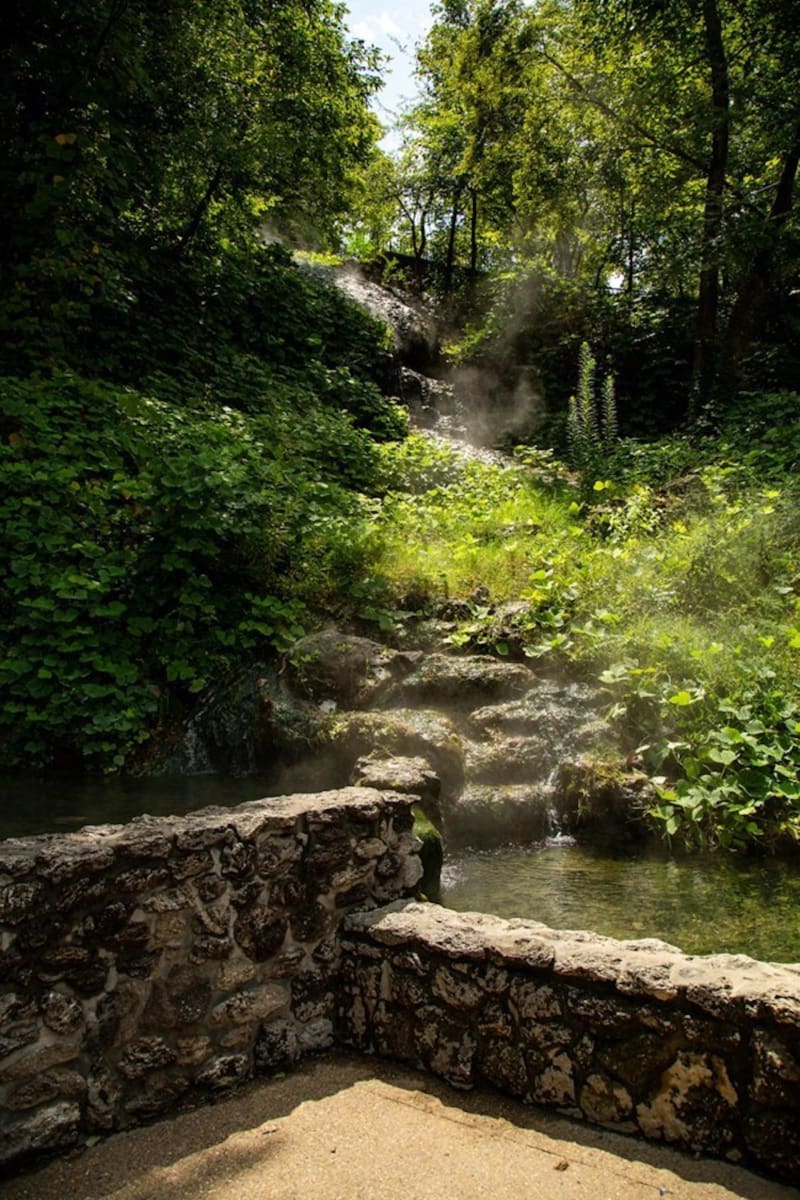 Explore Outdoors
When you've had your fill of the history and luxury of town, it's time to see the hot springs that fed your tub in all of their natural glory. To enjoy the sights and sounds of the bubbling hot springs, there are two key spots to mention: Hot Water Cascade and The Display Spring. You're even allowed to reach in and touch the water in these protected springs!
The nature part of Hot Springs National Park is a hilly forest oasis. Take your pick from three different hiking areas around the park: the popular and scenic Hot Springs and North Mountain Trails, the peaceful West Mountain Trails, or the longer and more remote Sunset Trail. Thrill-seekers will be happy to hear that ziplines through the canopy and an aerial adventure course are offered 15 minutes away at Adventureworks Hot Springs.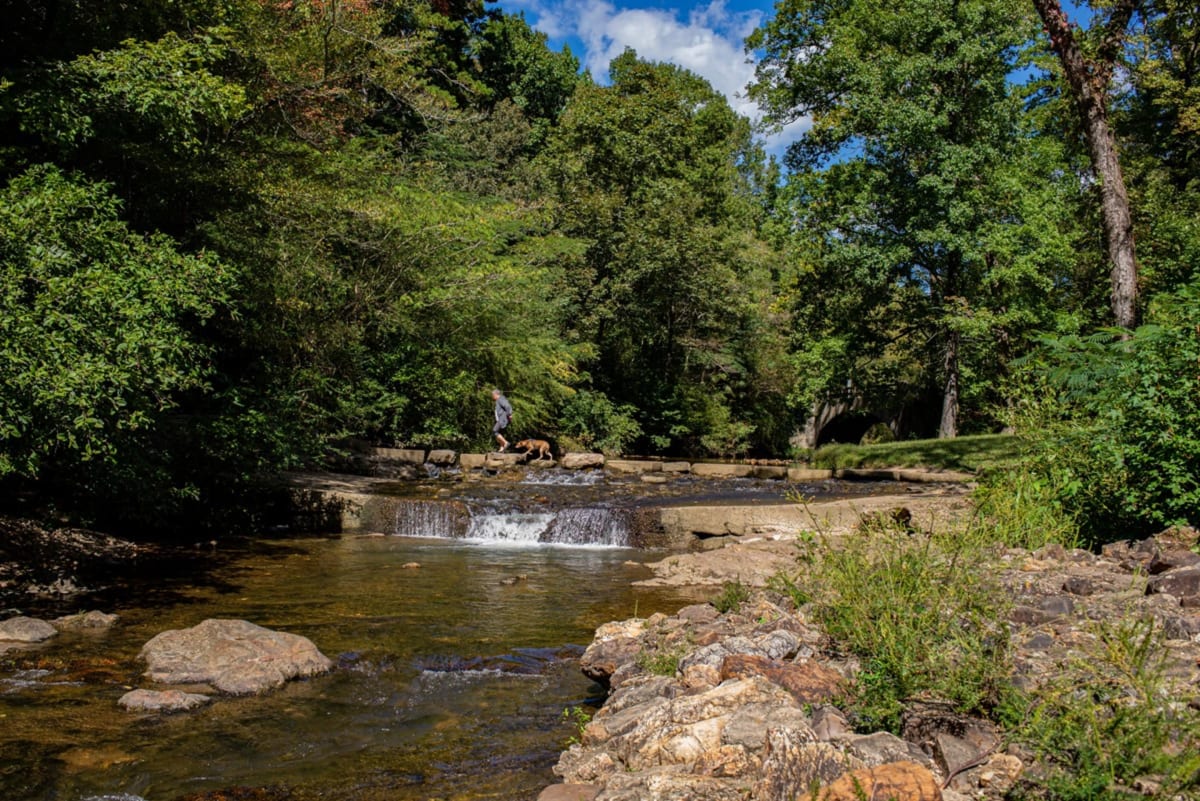 Camp
Set up your home base in the national park at one of 40 beautiful campsites next to Gulpha Creek at the Gulpha Gorge Campground. Campsites offer full hookups and cost $30 a night. The spots are first-come, first-served, so arrive early in the day. You can get a sense of how full the campground is on any given day by calling 501-620-6715.
If they run out of room, check out the Hot Springs National Park KOA Holiday or J&J RV Park and Storage (both around ten minutes from the park). Alternatively, nearby Lake Ouachita State Park and Lake Catherine State Park offer camping for around $25-$35/night along with picturesque natural scenery including lakes and waterfalls.
Celebrate
This year marks an entire century since the area was officially made a national park in 1921. To celebrate, the park is hosting ongoing events as well as different monthly events. Challenge your body by competing in the Iron Ranger Challenge, or flex your creative muscles by taking lots of photos and submitting them to the monthly themed photo contests being held all year. Specific events include everything from an archeology-focused day where you can get your hands dirty to a 1921-themed block party. Read on for more details about the upcoming events.
May 1st: Bioblitz
If you've never experienced a bioblitz event before, picture a scavenger hunt where instead of clues and a prize, you're looking for and documenting plants and wildlife. The data collected helps the park with its research, while you get an enjoyable day of exploring, some education on the local flora and fauna, and a T-shirt out of the bargain.
June 12th: 1921 Block Party
Take your appreciation of the area's history to a new level at this '20s themed event. The Hot Springs community will be offering costume contests, themed workshops, music, games, and special tours of Bathhouse Row.
July 3rd: BARK Ranger Day
Dog-lovers rejoice! This day is dedicated to man's best friend, with plenty of events like workshops, BARK Ranger swearing-in ceremonies, and a dog parade that are sure to make you smile and your pal's tail wag. It's only fitting, as Hot Springs National Park is one of the most pet-friendly national parks in the U.S.
August 7th: Junior Ranger Day
Explore nature park as a family and enjoy activities hosted by Hot Springs National Park and other parks and agencies in the area. Junior Rangers who earn their badge anytime in 2021 will get a special commemorative badge for the park's 100th anniversary.
September 18th: Thermal Springs Festival
Celebrate the most vital part of Hot Springs National Park, its thermal springs, during this educational and fun series of workshops, interactive demonstrations, activities, and exclusive tours.
October 16th: Archeology Day
History with a side of mystery? Yes, please. Learn about how archeologists work in the park, test out some of their techniques with hands-on workshops, and try to solve the unanswered mysteries of Hot Springs National Park.
November 13th: Park Rx Weekend
Visiting national parks always presents great opportunities to be active outdoors, but this weekend in November is the pinnacle, with a public health fair at Hot Springs National Park happening at the same time as the Spa City Running Festival and the Güdrun Mountain Bike Festival. Enjoy yoga classes, walks, movement arts, and more in this replenishing setting.
Note: All of the events on the schedule will take Covid-19 precautions as necessary and are subject to change. The Fordyce Visitors Center and Museum is closed at the time of this blog post due to Covid-19. Be sure to check current conditions with NPS before your trip.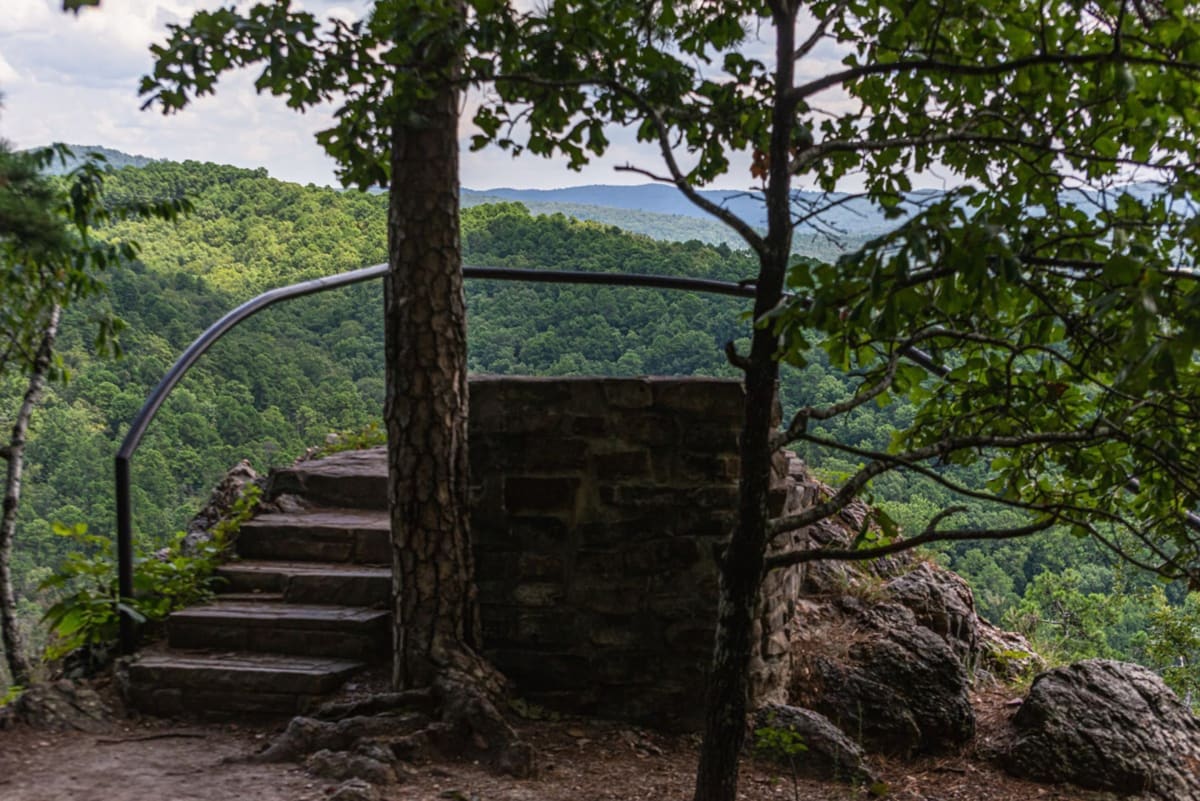 How much does it cost to visit Hot Springs National Park?
The park is completely free to visit, as are the historic Fordyce Museum and guided tours. With all of that gratis, you can afford to spend a bit more on camping and memorable experiences like a zipline adventure or bathhouse spa day.
There's nothing better than finding a trip destination that has something for everyone—or even something for every side of yourself. Hot Springs National Park delivers on adventure, education, indulgence, and even good old-fashioned fun during its 100th-anniversary celebration.
To learn about virtual and in-person events happening at national parks across the country in April, check out Everything You Need to Know About National Parks Week. To browse our collection of top-of-the-line adventure vans, visit Rec Van.